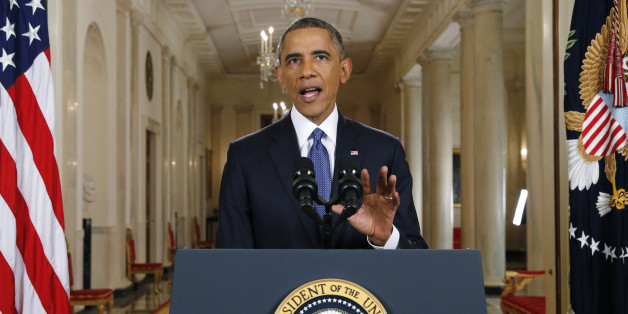 John Whitbeck remembers when being a Republican in California was "cool." A nostalgic voice seeds through the political junkie's recollections of the GOP back in the day. Today the 37-year-old attorney is on a road trip from his adopted Northern Virginia hometown of Leesville to Richmond. My questions about immigration and politics take him back in time: He becomes a teenager as the Reagan presidency ends in 1988. "We had a Republican congressman my whole childhood, a guy named Bill Baker," says Whitbeck, 37. "I grew up when California was a right-of-center state. Reagan was very popular. He was from California and had been the governor. You grew up proud of the Reagan legacy as a kid."
Wait -- cherished memories of a red California -- just a few miles from San Francisco? Doesn't Whitbeck's beloved Alameda County include Berkeley? Whitbeck explains that he lived in a conservative pocket in the town of Pleasanton. In high school, he spent summers getting in shape for football season and working in the office of Dad's packaging company with the thunder of Rush Limbaugh's voice as background noise. "Pete Wilson was governor and it wasn't all that odd to be a Republican in California at the time, except maybe in Marin County or San Francisco."
It was the issue of immigration that helped usher in a transformation; that Save Our State (SOS) initiative-Proposition 187 to deny illegal immigrants access to public education, healthcare and social services. The measure passed on the state ballot in the Republican-friendly 1994 midterm election, but the divisiveness of the issue grew far beyond that victory and was costly for the GOP. By the time a Federal judge ruled the law unconstitutional in 1999, the long battle had clearly damaged the party in a state with a rising Latino population. "My analysis is that the Republican Party of California did not change with the state. It heavily backed Prop 187, which was very divisive. And the Democrats just locked up the demographic, and California is not coming back anytime soon."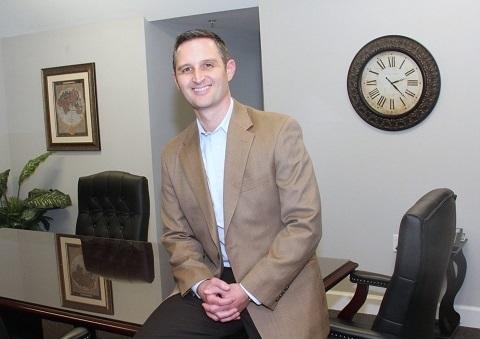 John Whitbeck, Chairman of Virginia's 10th Congressional District Republican Committee
Whitbeck does not have time to worry about the California blues these days. Forget about all those Liberals Gone Wild in his home state. He now lives in Loudoun, the nation's wealthiest county in terms of median income and a Bush-Obama county in Northern Virginia. As chairman of the GOP's 10th Congressional District (which includes Loudoun), his partisan challenges sometime feel as difficult as, say, a Nancy Pelosi asking for donations in his father's office in the early 90s.
"Look, California's gonna elect a Democratic governor. Mississippi's gonna elect a Republican. In Virginia, Loudoun County, it is all about the wave. It's tough, it's tough to run an election in those conditions.
"Not only do we have to hold our base, which is not always easy to do, but we have to turn out our base, and we have to appeal beyond traditional Republican voters. We cannot win in Virginia without independents, and we need to nominate the right candidates to win independents.
"If there's a Democratic wave election, and you're on the Republican side, you can't rely on demographics. You gotta brace yourself for the climate. Loudoun County voters swing one way one cycle, they swing another way another cycle, and they will throw all Republicans out of office like they did in 1999, like they did in 2003, or in 2007, and then they'll vote them right back in like they did in 2011. So I just think that Loudoun County is that classic purple place where it depends on the year, depends on the issue, depends on the cycle. Like in 2013, we had a horrible climate. We still thought we would win Loudoun for Ken Cuccinelli against Terry McCauliffe in the governor's race. But we didn't, because the climate was horrible. We had to brace ourselves for the climate. There was a Democrat wave that came into town."
There was a strong climate for Republicans in Loudoun in the midterm election three weeks ago, especially with the victory of Republican Barbara Comstock, taking the open house seat in the congressional district that includes Loudoun. There were also positive signs for Republicans when it comes to Asian and Latino voters. Though Republican Ed Gillespie lost the senate race to Mark Warner three weeks ago, Gillespie carried Loudoun and doubled his share of the Latino vote statewide from what Republican Ken Cuccinelli garnered in the governor's race in 2013. Gillespie drew 39 percent of the Latino vote in his losing US Senate run against Warner and 50 percent of the Asian vote. "That was astounding," says Whitbeck. "He gets it. He campaigns in those communities, he really spends a lot of time."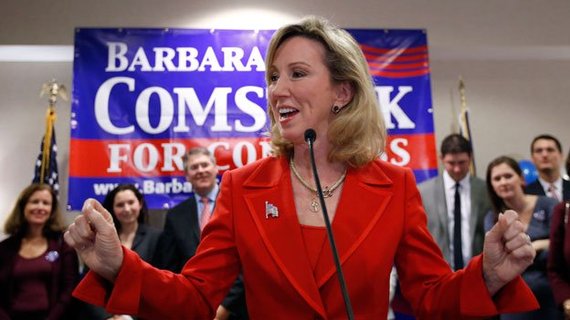 Barbara Comstock won the open house seat that includes Loudoun County, Virginia.
Whitbeck is running to be chair of the party in an election set for the state party meeting on January 31. For now, he can't bask in the glory of the 2014 midterms. In fact, he can't escape the issue of immigration as Obama's Executive Order entraps the GOP with the very issue that helped crumble the party's strength in California, his original home state. Obama baits Republicans on the issue at a time when the party was making gains with Latino voters in Virginia.
As expected, those leaning blue in Loudoun are cheering the President's order. "I was ecstatic," says Daniel Morrow, publisher of The Middleburg Eccentric, a community newspaper in the county. "I volunteer in a mentoring program with high school students. And one of the high school students we worked with came across the border, went through the desert into California when she was about 5. She's an outstanding student in the local Loudoun County high school. And her dad has been here forever as a laborer, but they live in constant fear of being deported. And my wife just e-mailed her student this morning, and they, of course, were ecstatic."
Morrow says the opposition to Obama on immigration is rooted in race and culture. "Nationally, two-thirds of white male voters voted GOP... two-thirds. Those who voted, who were white male, voted GOP. That proportion is higher in the south and the older those guys got, the more likely they were to vote GOP. That demographic is my demographic. I was in college during the Vietnam War. Those guys have never gotten over Vietnam, and George McGovern, and hippies, and dope, and the Civil Rights Movement. Those guys have never forgiven the Democratic Party for their stances on those issues, and it carries over, and I still hear from my older, white, male conservative friends....The arguments now, 20, 30, 40 years later, are now couched differently."
Whitbeck is not part of the generation described by Morrow and says race has nothing to do with the GOP position on immigration. He also says he's optimistic that the Republican response to the President's executive order will not alienate Latino voters from the GOP. "They want the constitution to be followed. I think they want the economy to be good. I think they have the same concerns we do. It remains to be seen whether droves and droves of Latino voters become energized by this issue, because I think there's so much broader, there's so much more to that community than one issue, and that's the mistake Republicans make is boxing different groups in saying, 'Well this issue will play well with this group, and this issue will play well with this group...' No. They're not one-issue voters. And I still believe that if the party takes its economic growth and opportunity and lower taxes and less spending into Hispanic communities, notwithstanding their opposition to an unconstitutional action by the president. So that's my guess based on what I'm seeing in Virginia."
Is that really a "guess" or more of a pure hope? The economy will be the driving force. So what does that say about the improving economic indicators in the age of Obama? As you would expect, Morrow cheers the President on the economy, while Whitbeck sees failure in the Obama record. Who knows what judgment will come from those Loudoun voters who comfortably live on the purple political planet of unpredictability?
Part Two ventures into conversations on immigration at Bridge tournaments in a California Bush-Obama County, while Part Three looks closely at the views of race and immigration in Florida.