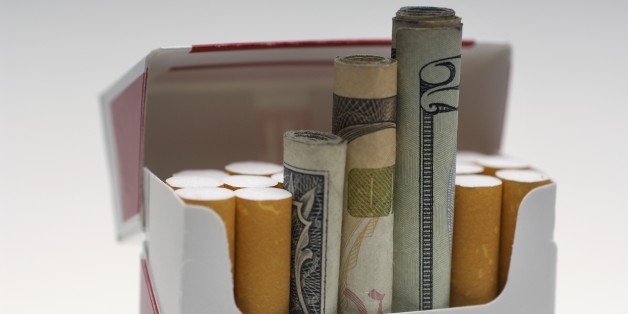 There are three firms currently trying to disrupt the tobacco industry.
One is an early-stage development company from the biotech industry which is very much under the radar for many investors but whose prowess at biotechnology has the potential to be a game-changer. The others are two of the leading e-cigarette companies.
With ever-growing health consciousness among smokers, more and more of them are turning to non-combustible substitutes such as e-cigarettes and vaporizers. They work by vaporizing nicotine liquid and the vapor is inhaled by the user and does not contain tobacco. The extent of the potential threat from e-cigarettes can be gauged from the prediction from Wells Fargo (which is quite over-optimistic) that sales could exceed the sales of traditional cigarettes over the next decade. Sales (currently estimated at $2 billion and forecasted to exceed $10 billion by 2017) still remain minuscule as it accounts for less than two percent of the market.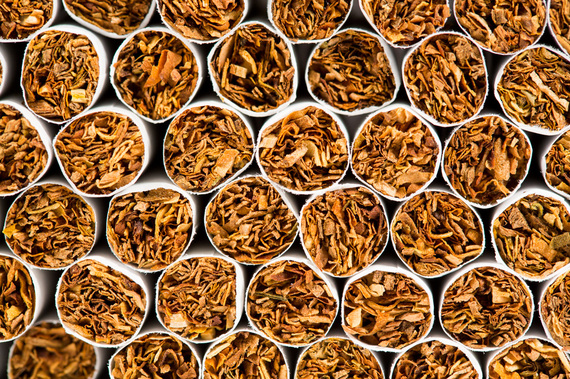 Photo Credit: www.wired.com

Imperial Tobacco Group (Brand: Blu)
The leading e-cigarette brand in the United States was bought by Imperial Tobacco Group of the UK (LSE: IMT.L) to gain leadership position in the market for less harmful products. On July 15, 2014 when the deal was announced, Imperial Tobacco CEO Alison Cooper remarked that it was a perfect time to acquire Blu, and she was praised as the surprise winner of the Reynolds/Lorillard mega transaction. However, it looks like there is more work ahead of the company as Blu sales dropped by 35 percent in the second quarter. Despite this setback, Imperial remains bullish with the financial resources to make the necessary large investments.

22nd Century Group (Brands: X-22, Red Sun)

22nd Century Group (NYSE: XXII) claims to have developed game-changing technology using techniques for genetic engineering and plant breeding which can considerably reduce the nicotine levels in tobacco. The result could benefit smokers looking for less harmful products as well as smokers who want to kick the habit. Two products being evaluated by the Food and Drug Administration (FDA) are "Brand A", said to have nicotine content 97 percent lower than the average light cigarette, and "Brand B" with a tar-to-nicotine content of less than half of the average American cigarette. Approval means that these products can be sold as modified risk products in compliance with stringent US requirements. The third product X-22 is being developed as a solution for smoking cessation because of its low and less addictive nicotine content. Finally, the luxury brand Red Sun is expected to sell at 10 percent to 15 percent more than the price currently charged by cigarettes such as Marlboro.
Electronic Cigarettes International Group Ltd. (Brands: Victory and VIP)

Electronic Cigarettes International Group Ltd. (OTCQB: ECIG), with brands like Victory and VIP, announced encouraging results for the second quarter and for the six months ending in June 2014. Quarterly revenue at roughly $11.3 million group almost 1500 percent primarily because of increased revenues from Vapestick, FIN, and VIP. The net loss was $367,138 ($441,312 in the previous year) after goodwill impairment of around $8.96 million. The company has also strengthened its platform for global growth with a strategic equity investment from Mansour Group which is one of the largest distributors of tobacco products throughout the Middle East and Africa. The company has also filed for an IPO with NASDAQ to raise up to $150 million to enable them to uplist on NASDAQ.

Conclusion
The e-cigarette companies have been threats to big tobacco for a while and their market share looks likely to grow steadily. Indeed, a number of big tobacco companies are making sizable investments in them and the latest is the announcement of the e-cigarette version of Marlboro. On their part, the e-cigarette companies have been making strenuous efforts to woo smokers of traditional combustible cigarettes and now offer more than 200 brands in a wide variety of flavors.