Plain and simple, (or better yet, spread on basically anything), Americans love Nutella. There's no question about it, we've been spooning out this delicious treat for years...50 actually. Nutella is celebrating their 50-year anniversary and the phenomenon of this hazelnut spread is continuing to prove it's place as a staple in American culture.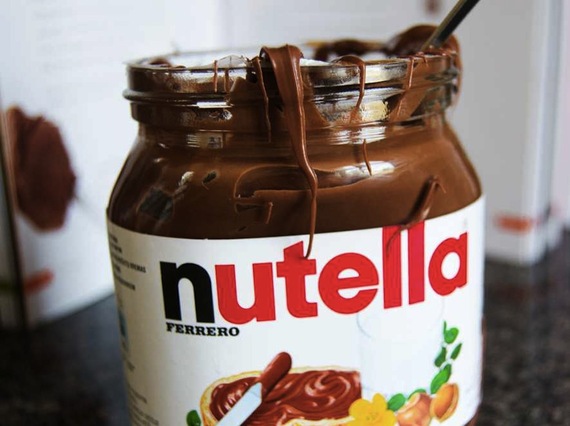 Nutella fanatics basically flipped out when the Chicago Eataly, a massive high-end Italian food marketplace announced the opening of a Nutella Bar. For lovers of the spread, nothing sounded better than a dedicated place to enjoy Nutella, especially combined with other delectable offerings. With the success of the Nutella Bar in Chicago, New Yorkers were questioning why their N.Y. Eataly didn't get the hit bar as well. Luckily for them, their prayers were answered. The Nutella Bar N.Y.C. opened up on Monday, May 12th with lines of Nutella fans showing their support.
Ferrero U.S.A. Inc., the makers of Nutella decided to take it one step further in NY and truly celebrate the 50th anniversary by throwing a NYC Nutella party. On Monday, May 19th, from 10 a.m. - 2 p.m. on Broadway Pedestrian Plaza (between 23rd & 24th Streets), Nutella lovers are invited to enjoy complimentary samples of Nutella, live music, interactive games and a customized photo opportunity with Nutella branded props.
But wait, it gets better. Every New Yorker knows what Cronut is, thanks to the creator of the magnificent croissant-doughnut pastry, Chef Dominique Ansel. Cronut has taken over the city and have fueled a passion and fanatic following for the sweet treat, similar to the passion and following for Nutella. It only made sense for the two to team up for a limited combination of Cronut holes made with Nutella.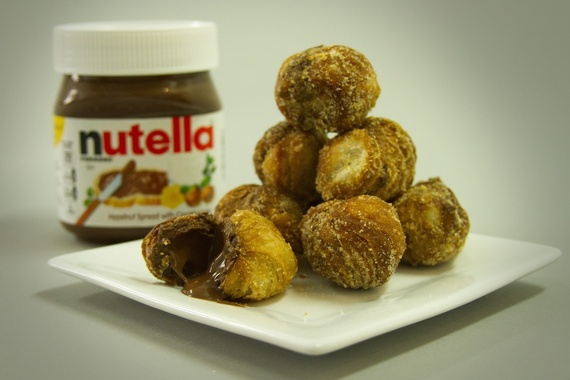 Cronut and Nutella fans in one place, for a once in a lifetime combination, are about to take over New York City. Eric Berger, senior brand manager for Nutella at Ferrero U.S.A., Inc. had the following to say about the collaboration:
Chef Dominique Ansel is a culinary genius with good taste -- he's been a lifelong fan of Nutella and we have been fans of his ever since the Cronut was introduced to the world. The passion people have for the Cronut is not unlike the feeling our fans have for Nutella®, so partnering with him to make limited edition Cronut holes made with Nutella® seemed like the perfect fit. During the planning stages of this event we knew we wanted to surprise our fans with something special. It didn't take long for us to think of the Cronut and how great it would be if we filled mini versions with Nutella. From that idea we reached out to Dominique who was thrilled to not only incorporate Nutella into one of his creations, but also celebrate our 50th Anniversary!
The party will feature plenty of Nutella pairings for everyone to enjoy, but Chef Ansel is only making 2,000 special Cronut holes made with Nutella for fans. If your mouth is watering at just the thought of the combination, it's best to get their early.