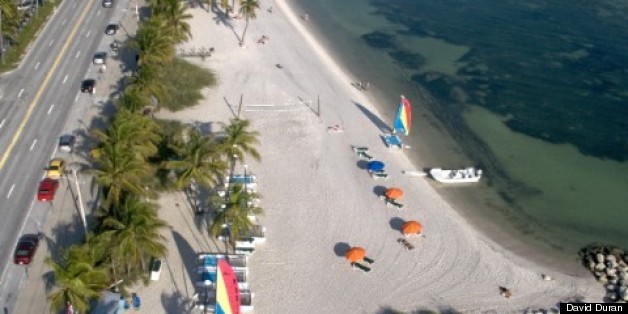 If you just need to take an island trip and leave your stress behind, but don't want to deal with customs and immigration, you should hop on over to Key West. The Florida Keys -- just a short 30-minute flight from Miami -- offer everything you would want from an island getaway. The friendly locals, cute long streets full of shopping and drinking, water activities, great accommodations and magical views will make your instagram friends jealous.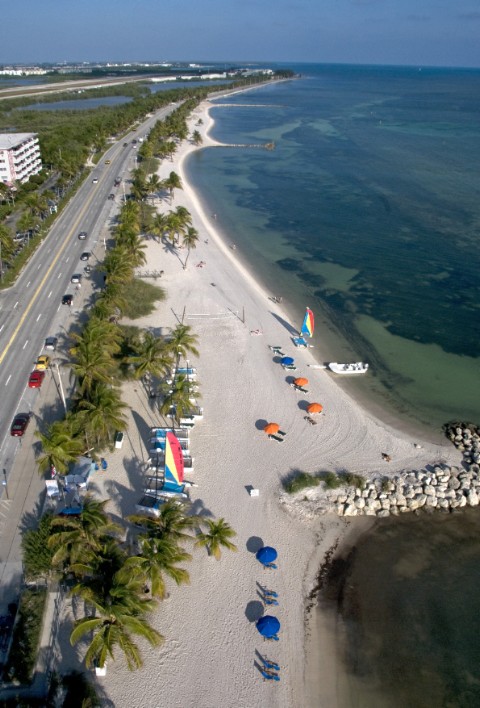 Festivals- There's Always Something Happening
Key West is never in shortage of a festival or a reason for folks to visit. The island is booked year-round with eclectic events that bring in visitors from all over. The coveted Food and Wine Festival, which is typically held at the beginning of the year is one not to miss. With amazing gourmet food, impressive wine selections and gorgeous weather, why wouldn't anyone want to be there? If you happen to be visiting in early June, the insanely outrageous and fun Key West Pride festivities take over the island for the week. But don't worry, all are welcome.
Guest Houses - Options Galore
The island of Key West is not that big, but they sure do fit in a lot of guesthouses! Each is charming and unique in a flawless way. All are typically in the same budget range, so the hardest part is selecting which house to stay in. The Lighthouse Court, located directly across the street from the infamous Hemingway home is a great option that serves up a killer Key Lime Margarita. For a more quaint experience, check out Big Ruby's. For chic accommodations, Alexander's Guesthouse wins for modern/luxurious styling. And if exploring beautiful gardens is your thing, I suggest the Gardens Hotel that hosts their weekly Jazz Sundays. There's not really a bad place to stay on the island and anyone who can execute proper balance can rent a moped. For those of us who can't, bicycles are the next best option.
Bars/Drinking - This is the place to go
If your island vacation perquisites call for drinking and bar crawling, well, then Duval Street will not disappoint. The long stretch of bars and restaurants with sprinkles of amazing boutiques makes the Duval crawl pretty eventful. The local bartenders each have their own signature drinks, so it's best to go ready to experiment. The good news is, delicious food is everywhere, so break up the crawl with bites along the way. Mid-way through your crawl, stop by 801 Bourbon Bar and watch the "world famous" 801 Girls perform some very unique numbers on their cabaret stage! Now remember, this is Key West...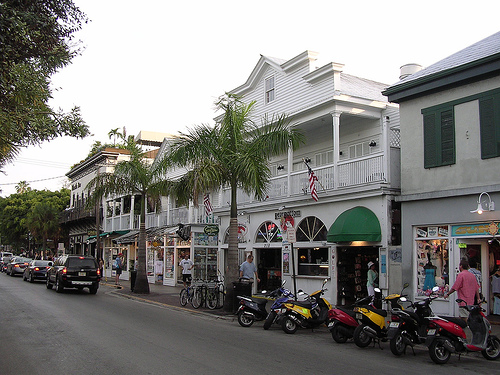 Water Activities - Getting Wet is Mandatory
Great weather year-round and an island destination is the perfect recipe for some water fun. The Keys offer everything from parasailing, riding waves on jet skis, kayaking, paddle boarding, sunset cruises and much more. Places like Barefoot Billy's who are famous for their amazing Jet Ski tour offer package deals on various activities. The Schooner Western Union sunset cruise will take you out just in time to catch a mesmerizing sunset accompanied by unique conch chowder. Key West is the Conch Republic after all!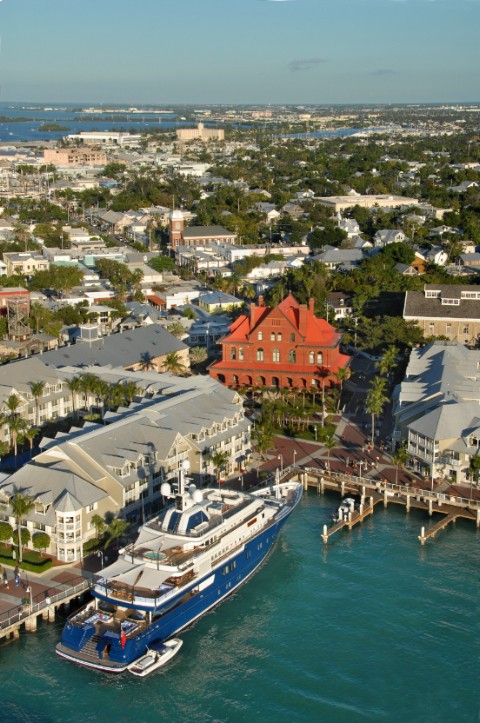 The Pie - It's all about the Key Lime
You can't go to Key West and not indulge in everything key lime, but first and foremost, the pie is priority. Luckily, every restaurant you will enter will offer their version of the decadent pie. You can't really go wrong with any slice of pie, as locals have mastered their techniques. If you are expecting a neon green gelatin concoction, prepare yourself for a lesson in pie making then run to the store and grab Key West's most famous author, David L. Sloan's newest book, The Ultimate Key Lime Pie Cookbook. For a guaranteed great pie experience, visit Kermit's Key Lime Pie Shoppe, The Key Lime Pie Factory and http://www.blueheavenkw.com/. Each is different and will leave you wanting more.