Downton Abbey, either the series or the fictional estate, might seem like an unlikely incubator for 20th century feminism.
But by the time the most popular series in PBS history wraps up this March, empowered women could be one of its strongest legacies.
"If anyone hadn't realized it by now," says creator and executive producer Gareth Neame, "women rule the roost on this show. The men may think they do, but it's the women who decide almost all of what happens."
He's got a good body of evidence to support that assertion.
Dowager Countess Violet (Maggie Smith) is an iron pillar, and her friend Isobel Crawley (Penelope Wilton) has shown an equally strong will. Cora Crawley (Elizabeth McGovern), also known as Lady Grantham, often must steer her sometimes befuddled husband Robert (Hugh Bonneville) in the right direction.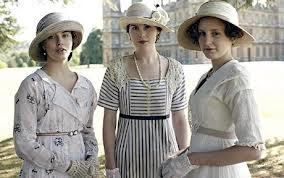 The Grantham daughters (above), born into a society where their sole duty was ornamental, all stepped out of that boring box. The late Lady Sybil (Jessica Findlay Brown) became an activist who married the socialist chauffeur. Lady Edith (Laura Carmichael) runs a major magazine. Lady Mary (Michelle Dockery) seems poised to become the agent who runs Downton, a position assumed for centuries to be far beyond a mere woman's capability.
Downstairs, Neame points out, head housekeeper Mrs. Hughes (Phyllis Logan) "is really the one who steers [the butler] Carson [Jim Carter]." Other female staffers like Anna Bates (Joanne Froggatt), Mrs. Patmore (Lesley Nicol) and Baxter (Raquel Cassidy) have all taken charge of various difficult situations.
Moreover, Neame notes, the show has done this without painting the men as buffoons.
"Robert's problem is that the estate now requires a different sort of leader than it did in his father's day," says Neame. "It requires a chief executive officer, someone who can handle finances and real estate and multiple moving parts.
"That's not something Robert is especially skilled at. He's made mistakes. But we like him, because he has other qualities we admire. He has a sense of how to be fair."
Nor does empowering the women make them saintly.
"All the characters have flaws," says Neame. "Mary, for example, is fascinating. She's the one I suspect everyone would like to know. But she's a snob. She can be a bitch. She says horrible things about her sister. She complicated, very Jane Austen-esque.
"Her Lady's Maid Anna in many ways seems perfect. Mary is not that."
He and writer Julian Fellowes have tried, says Neame, to create nuances even in characters with a limited role. That has ranged from Jack Ross (Gary Carr), the black musician with whom Lady Rose (Lily James) had a fling in Season 4, to the late Mr. Green (Nigel Harman), the vile valet who raped Anna.
"As much as available screen time allows, you try to give everyone shades," says Neame. "When we first meet Mr. Green, you see his good attributes. People liked him."
As for Jack Ross, "He's the one who knows the complexity of his relationship with Rose. He understands that it can't work, while she doesn't, and that creates the whole undertone to the piece."
Interestingly, the show's most prominent character departure, Dan Stevens's Matthew Crawley, was triggered by Stevens's concern that Matthew's nuances had all played out.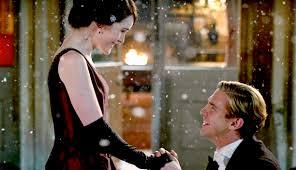 After a long dance of a courtship, Matthew married Mary and they had a son, whom Matthew saw just before being killed in a car crash.
"Dan felt there was no more to say," reflects Neame. "We were all terribly sorry to see him go, But it became a real turning point. It opened up whole new ventures for Mary and opportunities for new characters."
While the Mary/Matthew romance became a focal point of the first three seasons, Neame notes that from the beginning, he conceived Downton Abbey as "a family story. It's about the Grantham family and the world they live in."
He also acknowledges that the British aristocracy is uniquely positioned to make this story compelling, which is why British period dramas have become a movie and television evergreen.
"It's an expressly British genre," Neame says. "The country house and so on. We rebooted it for the 21st century. We livened it up."
That parlay succeeded to a degree "that doesn't happen often on television," he muses, and he admits it still hasn't fully sunk in that the series has ended.
"With all the interviews and so forth, it feels like it's still going on," he says. "It probably won't hit me until some time in January, when we would have been starting the preparation for a new season."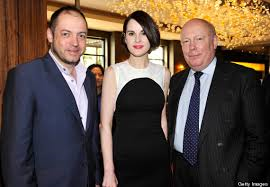 In any case, Neame (above with Dockery and Fellowes) is confident Downton Abbey still has some shelf life ahead.
"I think it's the sort of show that people can binge-watch for years to come," he says.
He also suggests it has already had at least one concrete positive side effect: calling attention to the slowly vanishing old British estates.
Highclere Castle, where Downton has been filmed, is the obvious direct beneficiary, since the show has provided a huge financial boost, but Neame says there could also be a ripple effect.
"We've highlighted the preservation of an important piece of British history," he says. "These estates are where you go to see how people lived a hundred years ago."
As for the future of the fictional Downton characters, Neame says the major stories will be tied up at season's end, though not always with neat little happily-ever-after bows.
"The final episode will wrap it up," he says. "It's the end. There might be a movie, but it would be an adjunct to the whole thing. The end of the TV series finishes the story we set out to tell."