Michael Kenneth Williams didn't have to research Rikers Island before he took the role of Rikers inmate Freddy in HBO's tense hit drama The Night Of.
"I know that situation all too well, unfortunately," Williams told TV writers in Beverly Hills "due to my nephew and some other family members who have been incarcerated."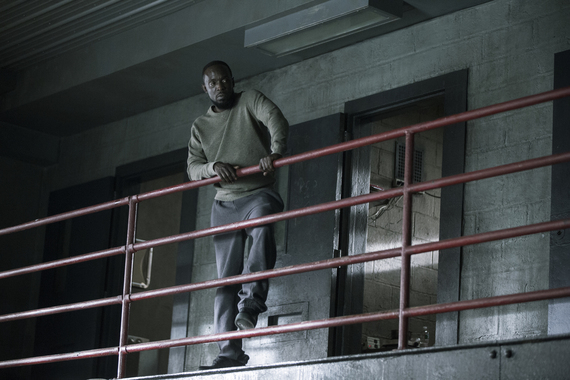 The Night Of, which airs Sundays at 9 p.m. ET, revolves around Nasir "Naz" Khan (Riz Ahmed), an introverted immigrant's son who is arrested for a murder he's pretty sure he didn't commit.
Naz has an attorney, John Stone (John Turturro), but while his case works its way through the system he's incarcerated at Rikers, where he would seem to be the quintessential definition of fresh meat for the other inmates.
Then Freddy, who has been in Rikers long enough to have become an alpha inmate, becomes his protector.
It's an odd-couple deal that Williams says also offers a reward for Freddy.
"Freddy senses that there's something else behind this kid's eyes besides just his innocence," says Williams. "There's a brain there. All of a sudden Freddy was not the smartest in the room any more.
"Naz represented that mental stimulation where he could sit down and have a conversation with someone who could possibly tell him something he didn't know, which was very rare for someone like Freddy in there."
Williams says he also relates to Freddy's gesture on a real-life personal level.
"I put myself in Naz's shoes and I imagined what how my nephew would have treated me had I got arrested and we weren't nephew and uncle and I came into the prison and I was Naz," said Williams. "I put myself in his shoes knowing the kind of heart my nephew has. That's where I got the foundation for this relationship."
Williams says his nephew "isn't an angel. He did the crime" - a murder Williams says stemmed from defending his brother against a gang.
That said, Williams speaks of his nephew in almost reverential terms.
"He's been incarcerated now some 20 years, never an incident," says Williams. "Not one bad stain on his record. He mentors young men, whether it's a Scared Straight program or HIV-AIDS program. He's always doing positive. He got married in there. Got his education in there. Playing Freddy gave me an insight into all these beautiful characteristics I see in my nephew.
"I've never done time in prison, thank God, because I don't think I would have the stamina to survive."
In fact, Williams said, it was chilling enough just to make The Night Of.
"Going through Manhattan, through the Bronx, through Yonkers, that's the route you take when you're going to jail or going to visit someone in prison," he says. "Just my trip to work every morning would remind me of going to see my family members.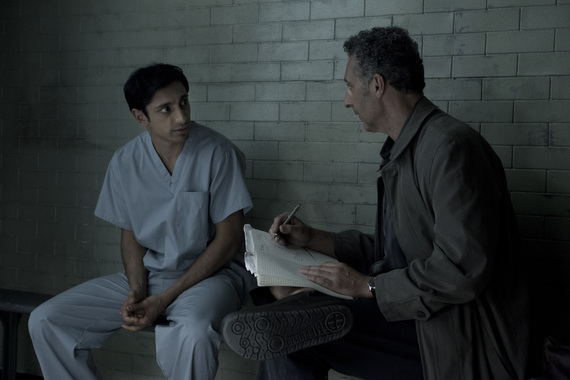 "I was like, wow, that's creepy. And then you get to the set, and it's just as creepy. You felt like you were in a prison yard and it was just as dark gray. And we shot it in a very brutal winter. It was a hard, hard shoot. There was nothing warm and fuzzy about this shoot at all."
In an odd way, though, he pulled something positive out of it.

"The best thing I got was getting to see what it's like for my nephew every day," Williams said. "I got a glimpse of what they deal with on a daily basis. It made me more empathetic to the situation, and made me more proud of them."