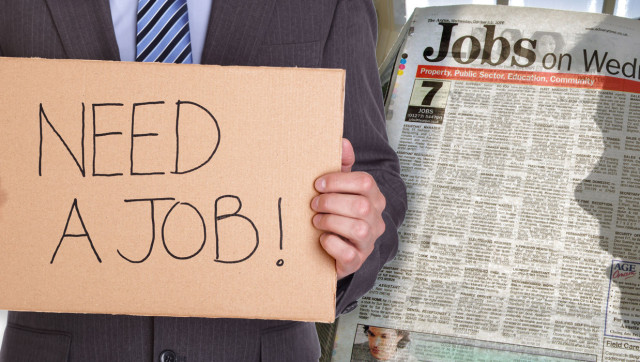 So, I've begun a ten-part series. We're at the second of my Ten Truths for Candidates to help you succeed at interviewing and finding a career. Yay. Did you read my little rant about unemployment last week? I'm about ready to go-off for real now. There are jobs out there. If you apply Truth 1, Your Decision Comes First, then there's a chance you can get one of those jobs too! And there is ALWAYS a job out there. Maybe not the exact job you want or the pay grade you've been accustomed to, but there are jobs to be filled. And really if you apply all ten truths, then I'm confident (and you will be too) that the job you want is attainable too! I'll get to the foolish Facebook flubs at the end.
Truth 2. A Good Resume Gets You In The Door
"Dear Gentlemen" is a huge cover-letter mistake. No one likes to receive form letters, least of all employers. If you didn't take the time to research the company, the job offering, and the responsible individual handling the hiring, why should that individual waste their time reading your résumé, contacting you, and arranging an interview?
A professional candidate knows the executives who should receive his or her résumé with a cover letter, and addresses them personally. Don't send a cover letter addressed to the wrong company for the wrong position. Yes, I've seen this mistake many times in the past. It really illustrates no genuine interest in the company.
A typical, acceptable résumé is one page, sometimes two if covering more than a decade of professional experience in a field. One page is preferred. Your résumé should be complete, but not provide a historical background dating back to summer lawn-mowing or babysitting as a teenager.
When listing positions, include a brief description of the responsibilities and any notable accomplishments during your tenure. In certain instances list positions held at a company rather than merely providing the company name. If you worked at a company for ten years and climbed the corporate ladder, that should be reflected. Self-employment should be delineated as such, including a description of your product or services and in this particular circumstance have pleased customer testimonials available.
If your name could be construed as male or female, ensure correct interpretation by placing Mr., Mrs. or Ms. before the name.
Employers tell me they dislike parchment paper and pretentious brochure-like résumé presentations. These types of submissions are construed as phony and are tossed immediately. Use plain white or ivory stock in a quality appropriate for your job objective. Never use colored paper, unless you're an artist, because if it is photocopied the results will be murky. No spelling errors or typos, please. Proofread your résumé or better yet, have someone else lend a second pair of eyes. Your résumé represents you on paper. Put appropriate care into a professional presentation.
That's the quick and easy on resumes. Now, I have to make one other important comment. Read this out-loud, yes, out-loud for all to hear, especially you. Read it in a highlighted and bold voice: Your online presence should be vetted before you start sending your name and resume to prospective employers. Yes, they are going to Google you, Facebook search, LinkedIn connect and any other prying they can do. Your drunken night out kissing a squirrel with a beer pong ball balanced on his tail isn't going to help. Enough said? In my book and probably in a future blog here, I'll go into much more detail about this!
All 10 Truths and more tips are in my book at www.thenakedinterview.com.