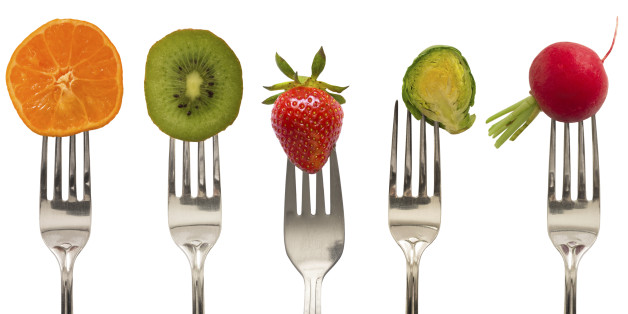 I had not intended to write another column today, and to be candid about it -- I could use a break. But a piece about Dr. Jack Sprat and his identical twin brother (actually, it's the brothers Van Tulleken; "Sprat" is easier) crossed my desktop, I posted it on my Facebook page, and at last check, it had over 8,700 views. So it seems to have struck a chord having something to do with what you should eat, and why you should eat it.
I'll get back to the brothers Dr. and Dr. Van Tulleken, and what you should eat in a moment. Let me start with the "why."
Because you want to, period.
The reason to eat "good" food is not because someone else thinks you should. It's not because someone like me with alphabet soup after their name wags an admonishing finger at you. It's not to claim the moral high ground. Health is not a moral imperative.
But healthy people do have more fun. Eating well, in the context of living well, can add years to life, and life to years. It can make your life better. That much more so if you love the food that loves you back and derive pleasure from food that is both good for you, and just plain good.
We have mistakenly allowed health to take on a patina of virtue and morality. We have allied ourselves with competing dietary factions and invested the competition with religious zeal.
What a load of nonsense. Really good people get sick, too. In fact, if Billy Joel was right -- they may be more prone to premature death. Either way, health is not morality.
You "should" eat well -- because it's what you want to do. Because healthy people have more fun down here, not because they're more likely to get to heaven. Moving on.
What should you eat? Anything you like on the theme of wholesome foods in sensible combinations. That's the beauty of our incomplete scientific understanding! It clearly elucidates the basic theme of optimal eating, and just as clearly fails to identify any specific variation on that theme as the one and only winner. You get to choose.
Of course, certain features fundamental to the theme should not be neglected. I was recently on NPR with the senior author of that notorious, recent "low-carb vs. low-fat" study, Dr. Lydia Bazzano. Characterizing one of the two study arms, Dr. Bazzano stressed that the emphasis was on "vegetables and fruits."
Now since these are flagrantly carbohydrate sources, you might think she was talking about the low-fat arm. But no! This, allegedly, was the emphasis in the low-carb arm. For one thing, that means it wasn't low-carb it all. It was "selective food choice." But for another, it means that the most important thing about a good, low-fat diet is something it has in common with the New-Age version of a low-carb diet!
So it's lots of veggies and fruits, all around. Amen to that.
As for the brothers Van Tulleken: they did their own diet comparison for a month. Chris cut fat. Xand cut carbs. Read the story for yourself so you don't think I'm cooking the books. Both brothers agreed that Chris "won." For the span of a month, cutting fat produced better overall results in these identical twin doctors. But that's not the point.
The point is they both agreed that neither, restricted diet was something they would be inclined to maintain. They concluded they could derive the benefits of a better diet, without the numerous disadvantages of banishing a macronutrient class or "dieting," if they prioritized wholesome foods in sensible combinations, and thereby avoided excesses of sugar, crummy carbs, and flagitious fats.
So there you have it, courtesy of Chris, Xand, and yours truly. Eat wholesome foods in sensible combinations, and let the nutrients take care of themselves.
You really should. Or not. You're the boss.
-fin
David L. Katz, MD, MPH, FACPM, FACP eats wholesome foods in sensible combinations, and along with his family, loves the food that loves him back. As a result, he will almost certainly go to heaven. Or at least be able to fly. Well, he can do chin-ups, anyway.
Author, Disease Proof ("A helluva good book!" - Dr. Katz' Mother)
Co-parent, Cuisinicity.com ("A helluva good website!" - Dr. Katz)
http://www.facebook.com/pages/Dr-David-L-Katz/114690721876253
http://twitter.com/DrDavidKatz