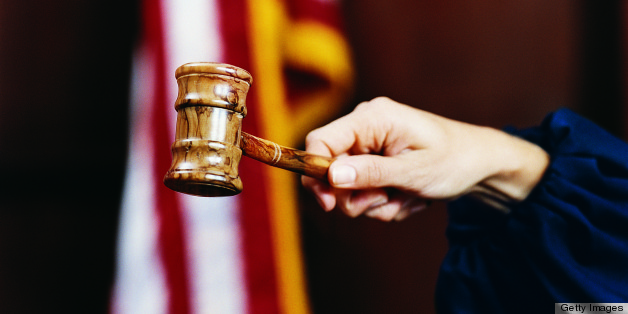 A 20-year fight for freedom by two Northwest Side Chicago men will culminate tomorrow in a hearing on allegations they were railroaded. And, at the center of the controversy is a little-known Chicago cop whose tactics resemble those of Jon Burge, the infamous South Side police commander.
Armando Serrano and Jose Montanez were convicted of killing Rodrigo Vargas in 1993 as he left his Humboldt Park apartment for work. The conviction was based almost entirely on the testimony of a heroin-addicted jailhouse snitch who claimed that Serrano and Montanez confessed the crime to him.
But the informant recanted his testimony in 2004, saying he was fed the story after being beaten by an Area 5 police detective. "My false testimony was given as a result of threats, intimidation and physical abuse by Det. Reynaldo Guevara," the informant swore in an affidavit. He is expected to testify at tomorrow's hearing before Cook County Criminal Court Judge Maura Slattery Boyle.
Det. Guevara is no stranger to allegations of misconduct. He has been accused in dozens of cases of threatening witnesses, beating suspects until they falsely confessed and even providing bogus translations of Spanish-speaking suspects in interviews with prosecutors. Guevara has retired from the police force and refused to talk publicly about the allegations. A spokesperson for Cook County State's Attorney Anita Alvarez called them "ridiculous."
But that's not what a federal jury found in awarding Humboldt Park resident Juan Johnson $21 million because Guevara framed him in a 1989 murder case. The jury's award 20 years later was the largest of its kind in Chicago's history. In 2012, Guevara and the city were sued again, this time for allegedly manipulating a 12-year-old boy into falsely identifying Jacques Rivera as the shooter in a Northwest Side murder. Rivera was exonerated in 2011 after more than 20 years behind bars. His lawsuit is pending.
Other prisoners have been granted hearings on misconduct claims against Guevara. Among them is Gabriel Solache, convicted of murder in 2000 based on a confession procured by Guevara. Solache has presented evidence that Guevara hit him on and off for more than 40 hours while also beating another suspect who was released without being charged. In a related case, the Illinois Court of Appeals ordered a hearing for Arturo Reyes based on evidence that Guevara had beaten and threatened him with electrocution if he did not confess.
This evidence will be presented tomorrow in the Serrano-Montanez case to prove that Guevara, sometimes in concert with other Area 5 detectives, engaged in a longstanding pattern of railroading suspects. After the hearing, expected to last two days, Judge Boyle will rule on the prisoners' motions to vacate their convictions and order new trials.
Meanwhile, these cases have largely escaped the attention of the mainstream media, which has relentlessly reported on a similar scandal at Area 2 on the South Side. That scandal implicated Comdr. Jon Burge and his Midnight Crew, accused of beating and sometimes torturing scores of suspects. Due to the diligence of journalists like John Conroy and lawyers like G. Flint Taylor, the allegations against Burge became a staple of the downtown dailies and broadcast outlets. The ensuing outrage helped land Burge in federal prison for perjury and obstruction of justice in 2011.
Why hasn't the spotlight shined as brightly on the Humboldt Park cases? One possibility is that latino residents, despite growing in numbers, are less vocal and organized than the African-American community. Related issues include language barriers and immigration fears. And Burge's bogeyman status may have distracted attention from others like him on the force. Whatever the reason, the media have not been getting the message: The scandal involving Guevara is as troubling as Burge's transgressions and should be fully exposed.
Today's editorial in the Chicago Sun-Times, "Check out all abuse claims against one cop," is a step in the right direction. It nails the facts, has the right tone and draws the proper parallel to Burge. But the State's Attorney's Conviction Integrity Unit has proven not to be the solution. It's time for journalists and others outside the justice system to dig deeper into the Guevara cases and unearth the truth.
Guevara has dodged reporters, but he has been subpoenaed to testify at the Serrano-Montanez hearing. Will the Fourth Estate cover it? And, knowing that Burge is locked up for lying under oath, what will Guevara say? The betting money is that it will be a version of the Mafia's mantra: "I refuse to answer on the grounds that it might incriminate me."