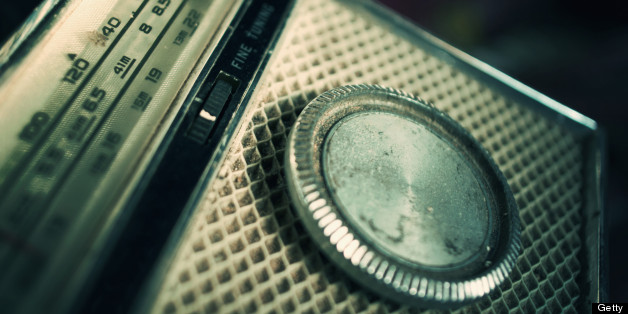 Sherry, Sherry baby
Sherry, Sherry baby
Sher, Sher, Sher-ry bay-ay-by
Sherry, can you come out tonight?
Why don't you come out, with your red dress on
Come out, mmm you look so fine
Come out, move it nice and easy
Girl, you make me lose my mind!
--The Four Seasons, "Sherry"

On a steamy July afternoon, my teenage friends and I gathered for a game of hardball. Team captains were chosen by the flip of a coin and took turns selecting sides, moving from best player to worst. It was deep enough into the summer for the picks to be predictable.
I was the self-appointed starting pitcher for our team. Not that I was any good. It was simply too hot for my teammates to argue with me. But on that day, I struck out the side to open the game.
Hearing applause, I turned to my right and spotted two girls who were regulars at our games. I don't remember one of them. The other was Sherry. A year behind me in high school, Sherry was a slender 16-year-old known for her smarts and offbeat sense of humor.
I caught her glance. She smiled broadly, a sweet smile. But I turned away, not in the least interested.
When I got to the bat rack, I asked my friend Keith why Sherry and her friend had become our fan base. "Sherry likes Dave, Sherry likes Dave, Sherry likes Dave..." he teased derisively. I don't know who threw the first punch, but it likely was me. After teammates separated us, I looked in Sherry's direction, still puzzled by the attention. She was gone.
I didn't give Sherry another thought until the day after Labor Day, when I boarded the school bus for the ride back to high-school-hell. The trek had begun that morning in Sherry's neighborhood, a mile or two east of mine. As I ambled past students wearing their first-day best, looking for familiar faces, I nudged a fellow senior. Is that Sherry in the third row? She looks...different. Why hadn't I noticed her crystal blue eyes and creamy complexion, or her laugh (no longer a giggle) as she tossed her light brown hair?
After reaching our destination, I caught up with her and said hello. She smiled that same warm smile, then quickly turned and headed into the school. She didn't look back. It was hard not to think about her that day. But why?
Then THE SONG hit and concentrating on anything else became impossible. "Sherry, Sherry baby..." I heard it on the car radio. On my transistor. On American Bandstand. If that weren't bad enough, my friends constantly imitated lead singer Frankie Valli's falsetto: "Mmm, you look so fine." The number one Billboard hit for five straight weeks that fall, there was no escaping it. "Girl, you make me lose my mind!"
When the REAL Sherry continued to ignore me, I hatched a plan. Hearing that she was a cheerleader for the soccer team, I decided to try out. Turns out I was far better playing sports with my arms than my feet, but I somehow made the team. And, one day after practice, I summoned up the courage to offer Sherry a ride home. "No thanks," she said politely.
"Can you come out tonight?"
I brazenly called her a few days later to ask if she wanted to hang out. She declined. I was devastated.
The school year passed quickly, more hurried than my junior year and faster still than the previous two. I didn't see much of Sherry, and, mercifully, the Four Seasons' song faded from the airwaves. But she was never far from my thoughts.
On the last day of high school, our yearbooks arrived. In the heart of the book was a photo of Sherry and five other cheerleaders. When the bell rang for the final time, I headed to the bus and... there she was, sitting cross-legged on the grass. I simply had to ask: Will you sign my yearbook? A nod and that smile.
I couldn't bear to open it until I got home. I ran up the stairs and closed the door to my room. Quickly scanning the pages, I found it. Here is what she wrote:
Dear Dave,
Good luck in college, though you won't need it.
Too bad our liking each other was at different times!
Love,
Sherry
Nirvana! It wasn't my bad. Just bad timing. After four years of high school bullshit, someone had finally written the unvarnished truth. And not just anyone. Sherry.
I saw her one more time, when I returned from college during my freshman year. Oddly, she was steps from the park where she had first come to watch me pitch, and from about the same distance. Our eyes met, and we waved to each other. But concerned that anything she might say would spoil her perfectly written words, I continued walking, moving towards the future.
I have occasionally thought of Sherry over the years -- most recently yesterday, when I found the yearbook in a pile of old magazines, gathering dust. I thumbed through the pages until I saw the inscription, now faded but exactly as I had remembered it.
Should I try to find her? I decided against it. Our relationship, though frozen in time, had endured. It was present every time I wrote a note to a graduating student that read, "Good luck, but you won't need it!" It was present every time I winced when bad timing ruined a once-promising friendship.
It was even present when new Four Seasons songs hit the charts -- "Working My Way Back to You," "Rag Doll," "Dawn," "Let's Hang On," "Oh, What a Night,", "Who Loves You" -- and when my wonderful family took me to see Jersey Boys.
So relationships can trigger ripple effects that transcend time and place, leaving behind the painful illusion of unrequited love -- including puppy love. Learning this was Sherry's greatest gift to me.
I am curious about what happened to her. And I have wondered what I might say if our paths crossed again. Probably best to put it in writing.
The message would simply read:
Dear Sherry,
Thank you!
Love,
Dave