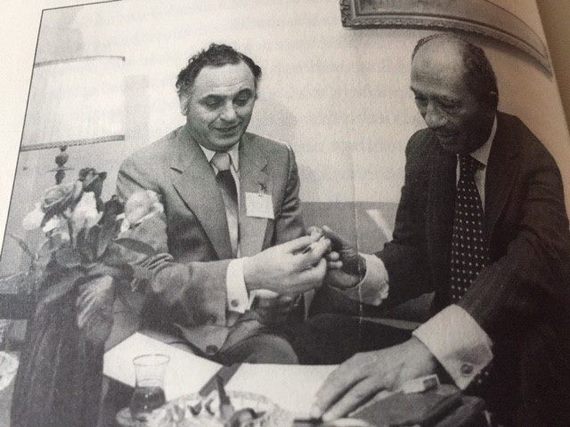 They are ageless. Age does not define them, nor is it central to who they are.
They are empowered. They believe it's up to them to make their lives meaningful.
They are global citizens. Borders are for maps; their interest in other cultures is as important as their interest in their own.
They are self-directed. Success is about how you see yourself, not how others see you.
They are mobile, not because of devices but because they believe that everyone has the right to live their own life, lead their own life and get where they want to be.
They are evolving. They very much see themselves as works in progress, ever changing, ever different.
They are... Generation World -- a group we have been studying, following, and researching over the past few years and in markets as diverse as the United States, China and Brazil. This is not your traditional or neo-traditional demographic; in case you haven't noticed, we still tend to define by age and such.
For example, we talk about millennials, slacktivists, baby boomers; generations X, Y and Z; Generation Me. We bemoan the fact that young men are hard to find and praise Vice for doing it so well. Yet Vice can't wait to make a deal with HBO, representing a clear understanding that its audience is way broader than a bunch of beer-drinking, bong-smoking guys. Good for Vice.
What unites this unique part of our global population (about 29 percent of the world) is values -- ideals they have in common, principles they share and beliefs that drive it all.
I have been writing and speaking about Generation World for a couple of years now. We continue to expand our understanding of them, and I am proud to report that I have converted many companies to following their impact.
However, what really brought it all home for me was the death of my father-in-law last week at the age of 86. He was truly representative of this cohort, and in retrospect, I think he may have fueled and inspired my interest in it.
He was a diplomat; he wrote a book, a personal history, that was a bestseller in its category and the foundation for two documentaries; he was an advisor to prime ministers; he knew presidents, cabinet members, senators, parliamentarians, royalty and all their advisors, his counterparts.
He navigated the corridors of power around the world and was equally at home in the maze of back rooms where the real deals are made.
He used Facebook and Twitter and email to communicate with his worldwide audience of fans and, maybe more importantly, his children, grandchildren and great-grandchildren.
Yet -- paraphrasing Kipling's famous poem "If" (fitting for reasons you will see) -- he talked with crowds yet kept his virtue, and walked with Kings yet never lost the common touch.
Born Lawrence Hafner and raised in Manchester, England, he died Yehuda Avner in his beloved Jerusalem.
He saw himself as a "Yerushalmi," a person not just from Jerusalem but of Jerusalem, and to him Jerusalem was the sum of all its parts -- the raucous cacophony of the three religions combining in some otherworldly chorus that sang to him. On Saturday, as I went to the Western Wall, early in the morning, the Muslim call to prayer, the bells of the churches and my own prayers united in tribute to his memory.
He was present for some of the most defining moments of the last century -- possibly most notably the accords between Egypt and Israel that, despite what the cynics have held, saved more lives than we will ever know, thankfully, and he knew Anwar Sadat and his wife Jehan as friends.
And so it goes. Knee-jerkers, spare me. This isn't a political post. I stay away from them.
Rather, this is a tribute to my friend, who to me personified our new, always-on, digital, streaming, yadda-yadda world but never let it make him shallow; rather, he was all about changing the world, making it right.
Yehuda Avner personified Generation World, and as I celebrate his memory, I celebrate what I can learn: that age is irrelevant; that we need to be empowered to self-direct; that we can't get lost in hardware definitions; that "mobile" means "freedom"; that we must love the world and learn from it; and, most importantly, that we should never, ever be afraid to evolve and reinvent ourselves, and that doing so is a never-ending process.
By the way, he got a kick out of Vice.
And in the words of Kipling, words I'd like to think of as the true mantra of Generation World, and for sure a fitting tribute to the memory of its poster boy:
If you can fill the unforgiving minute
With sixty seconds' worth of distance run,
Yours is the Earth and everything that's in it,
And -- which is more -- you'll be a Man, my son.
Can we ever ask to accomplish more?
Let's change the world -- in the way that I think Generation World can.
What do you think?
P.S. For the knee-jerkers, read the passage in the non-sexist/non-gendered sense.