This year marks the 50th anniversary of the A&M Records release of Whipped Cream and Other Delights by Herb Alpert's Tijuana Brass. The phenomenal success of Alpert's group born from a demo recording he produced in his garage sparked the start of a lifelong journey from bandleader and record producer to expressionist artist and philanthropist. Alpert has led his life combining creativity with problem solving in a never-ending quest to find his own unique voice and to support others to find theirs. Today his contributions to the arts are lauded by multi-million selling records, art installations at major museums and lifetime achievement awards celebrating his positive impact on the world.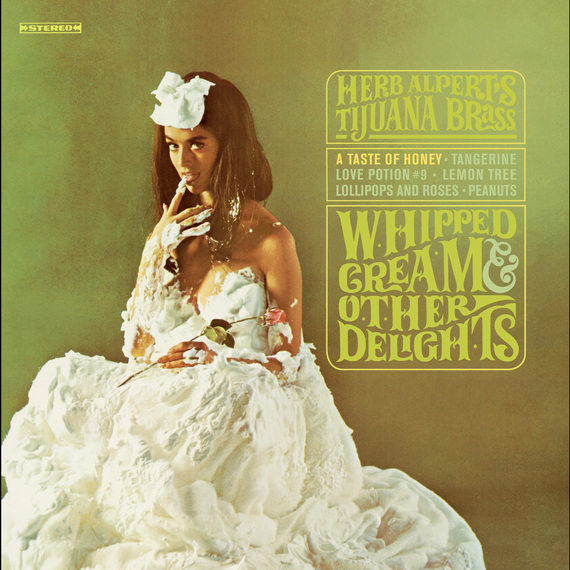 Recently, I visited Alpert at his Malibu home to discuss his life in the arts for my interview series produced for NYU Jazz Studies. Yes, jazz! Alpert, born and raised in Southern California, began playing trumpet inspired by the burgeoning cool jazz movement of the 50s. Realizing early on that his favorite artists like Miles Davis, Chet Baker, Gerry Mulligan and Stan Getz gained early commercial success by finding their own musical style, Alpert set out to do the same. Like most musicians looking for a way into the business, Alpert pursued a variety of creative avenues including acting, (as an extra in Cecil B. Demille's epic The Ten Commandments) and pop songwriting, co-writing Top 20 hits including Wonderful World by Sam Cooke, and Alley Oop by The Hollywood Argyles. But in 1961, he heard something new while attending a bullfight in Tijuana, Mexico where the crowd's excitement fueled by a mariachi band captured his attention. Alpert returned home to record his own version of the mariachi sound in his makeshift recording studio in his garage, enlisting help from his friends to package and mail demos to DJ's around the country in an attempt to get airplay. On the strength of his demo entitled The Lonely Bull, Alpert found his niche in popular music; ultimately coexisting with other jazz and pop artists that defined the music of the 60s and 70s.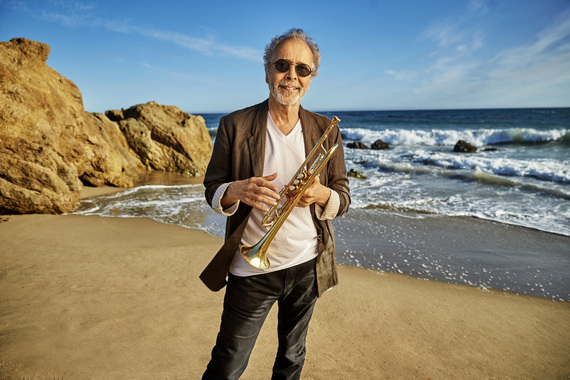 As a youth growing up in Iowa, my family always played Tijuana Brass LP's in our home. Along with Clark Gum's The Teaberry Shuffle and ABC's The Dating Game Theme, Alpert's music easily found its way into my consciousness along with every other kid who he inspired to pick up a musical instrument. For me, revisiting the music of the TJB takes me back to a simpler time, where music made everyone feel happy and secure. It also inspired me to pursue my own creative path years later. Alpert's music, along with the other sounds of that generation created an important family bond; something missing these days. Everyone would gather around the television set to be entertained by the likes of the TJB on the Ed Sullivan Show, or make a beeline to the living room when a new LP was being played on the stereo console. We would take turns pouring over the artwork and liner notes, an equally important part of the listening experience in those days.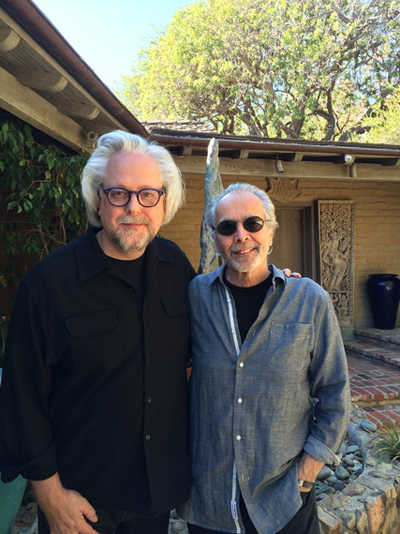 Moving to the present day, imagine my excitement when Alpert accepted my request for an in-person interview at his home. Within weeks, my video crew and I were en route to L.A. for an adventure of a lifetime. As I stood at his doorstep, I began experiencing a feeling of déjà vu. After all, how often does a chance arise to hang out with someone who shaped the course of popular music 50 years earlier? Herb and his wife, Lani Hall, greeted us without pomp and circumstance as we quickly realized that the Alpert's are simply warm and genuine people. I received the grand tour of his home. In addition to Alpert's music studio (no longer housed in his makeshift garage) his home now includes his painting and sculpture studios, bursting with activity. Observing his never-ending quest for self-expression was invigorating. He clearly has no intention of slowing down even after reaching the age of 80 (with Alpert jokingly referring to 80 as the new 79). For over four decades, Alpert has pursued a second career as an expressionist artist, a passion he developed while frequenting museums during his years on the road. Today he can be found feverishly creating new works using a wide array of media including paint, clay, wax and even coffee. While his musical accomplishments may be difficult to overshadow, it is nearly impossible to ignore the immense body of work he produces and exhibits these days, particularly his massive bronze Spirit Totem sculptures displayed at Dante Park across from Manhattan's Lincoln Center in 2014, and currently installed on the steps of Chicago's Field Museum through August 2016.
For Alpert, who claims to have always lived in his right brain, his creativity has come full circle. From the cool jazz musicians who inspired him to find his own voice, to reshaping the sound of popular music, he is now giving back to future generations by donating $138 million dollars to artists and arts education, including a $6 million dollar donation to rescue the Harlem School of the Arts. Additionally, Alpert and his wife have endowed the UCLA Herb Alpert School of Music in 2007.
Herb Alpert is a seminal model for all artists, whose message is grounded in beauty and goodwill. The lesson we can take from him is that Alpert continues to nurture creativity by example; leading with the message that everyone wins when we support the arts. In 2013, President and Mrs. Obama awarded Alpert the National Medal of Arts for his lifetime achievements, exemplifying that through creativity, one person has the power to spread positive change throughout the world.
Herb Alpert has recently released his latest CD Come Fly With Me, featuring Lani Hall.
Dr. David Schroeder is the Director of Jazz Studies at NYU Steinhardt in New York City. Herb Alpert's interview can be viewed at the NYU Steinhardt Jazz Channel on YouTube.