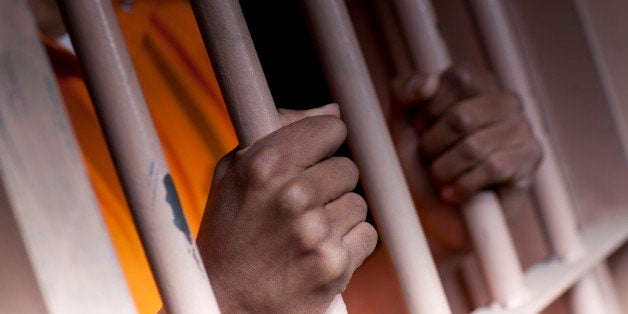 In June the Manhattan district attorney and the New York City police commissioner garnered significant media attention after a pre-dawn raid resulted in the indictment of more than 100 gang members in Harlem.
But what happens after the headlines fade away?
If similar raids are any gauge, most of the young men will be herded into Rikers Island, where the gang hostilities will continue. It will likely take a year or more in this inhumane environment for their cases to be adjudicated, after which time most will be sentenced to state prison.
Little or no attention will be paid to them as they do their time in equally dehumanizing and alienating settings. In New York, as in most places around the country, time spent in prison is time wasted. After five or 10 years or longer, these men will be released, and, without adequate in-prison programming, they will emerge much as they went in: as early school dropouts and functional illiterates with little or no job possibilities. In the face of alarmingly high recidivism rates, this is a problem we cannot afford to ignore.
The obvious question is, "Are there any options?" At the Fortune Society we have experienced several. Let me cite one.
Nearly 40 years ago a sitting judge, aware of the nascent work we were doing at Fortune, called me and said that he had an 18-year-old Puerto Rican gang kid facing five years for fighting and possession of weapons. The judge said, "There's something about that kid. There's a spark there. I want to give him a chance." He sent him to the Fortune Society and delayed sentencing.
Jose arrived the next morning in full leather garb and chains. He couldn't read, write, or tell time. With the threat of prison over his head, he entered into a one-on-one tutoring program in a supportive atmosphere. Most of our staff had backgrounds similar to Jose's. They could talk to him in a language that he understood.
Within two weeks Jose began arriving with Juan, a fellow gang member who had done juvenile time. When I got in each morning, they would be sitting, propped up against the door. With no suggestions from me, they would grab brooms and mops, cleaning up the mess from the groups held the night before. They were marking territory, becoming a part of something new and different in their lives.
Soon more than a dozen fellow gang members began drifting into our offices. They too had the chains and the knives at first. No one had ever before suggested to them that there could be anything else in their lives beside battles over territory, arrests, and jail.
After the Judge determined that probation, rather than prison, suited Jose, the young man continued his schooling until he was at an employable stage. Jose called me occasionally, and as time went by, I lost contact.
A few years ago, when I was still a young man in my 70s, I was walking up Seventh Avenue when a car came to a screeching halt in front of me. The doors flew open, and two 40-something men charged at me. As I braced for an assault, I recognized Jose and Juan, who smothered me in hugs. They were on their way to work.
In that instant I saw who they were and what could have happened if the system had gotten them in its clutches.
So now, as these latest gang cases go through the courts, I hope that the district attorney and others like him across the country are not blind to the Joses and Juans of the world. Even some gang members deserve second chances.
David Rothenberg is the founder of the Fortune Society, a New York City-based nonprofit organization that provides an array of programs that help formerly incarcerated men and women successfully reenter their communities.