In February of 2011, Austin Texas became the largest US city to reach "No-Kill" status (90 percent or higher save rate at the city's animal shelter). It was a goal the staff and volunteers of Austin Pets Alive! had been helping the city work toward for many years. They had been told it couldn't be done. Many well respected organizations within the animal rights and rescue movement maintain that you can't adopt your way to No-Kill, especially in large cities. But Austin made it happen.

Suddenly calls and emails were pouring in from shelters and rescue groups from far and wide, wanting to know how they could follow APA!''s model and develop and sustain a No-Kill shelter of their own. Even the city of San Antonio reached out to APA! to find out how they were making this magic happen. But the vast majority of inquiries were from individual advocates and small rescue groups wanting to know what specific actions to take in order to influence their local governments to get on board with the No-Kill efforts.
Inspired by this overwhelming response, the APA! board put their heads together and decided to institute a program that would share their experience and document what had and hadn't worked for them. What they came up with was a two and a half day conference they named American Pets Alive! (AmPA!) "We knew we were breaking some ground here and we were excited to show people that [a city as big as Austin achieving No-Kill] wasn't an anomaly," says APA!'s director Ellen Jefferson. "It's totally doable."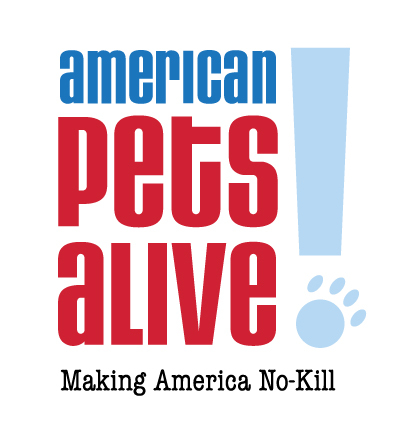 Now in its 4th year, the American Pets Alive! conference is divided into four "tracks":
1. The Politics of No-Kill and stories of cities who have achieved No-Kill
2. Dog Programs
3. Cat Programs
4. Marketing/Fundraising and Volunteer management.
The fact that APA! has done so much on such a tiny budget is a real ray of hope for many grass roots rescue organizations. Jefferson sites Nathan Winnegrad's No Kill Equation as "the closest thing to a model [we could find when we started]. But it's not specific enough. [So we designed] AmPA! to provide a lot of information, step by step on how to get started. It's one thing to say 'you need a really big foster program'", Jefferson says. "It's another thing to say 'this is how you start a foster program'."
The conference is still relatively small, with about 200 attendees expected this year. At the moment, it doesn't raise money for APA! but simply pays for itself. As with nearly everything else APA! has done, it's put together by volunteers with social media sites as their main advertising outlet. But it is growing steadily each year. As of 2013, the AmPA! conference was approved as a source of continuing education credits for Animal Control officers.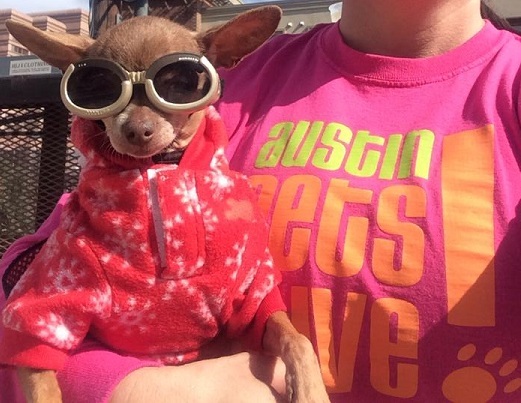 "When we were starting, we were looking at other organizations to model ourselves after," Jefferson says. "And [it seemed like] everybody had 25 million dollars in the bank and there's no comparison [to our little rescue group with no money]." She laughs. "So it's great if [other groups come to AmPA!] and see how we started by moving into a dilapidated but functional and just made it work."
The American Pets Alive! conference runs February 22-24th at the Stephen F Austin hotel in Austin TX. For more information see their Facebook page and the Conference website.