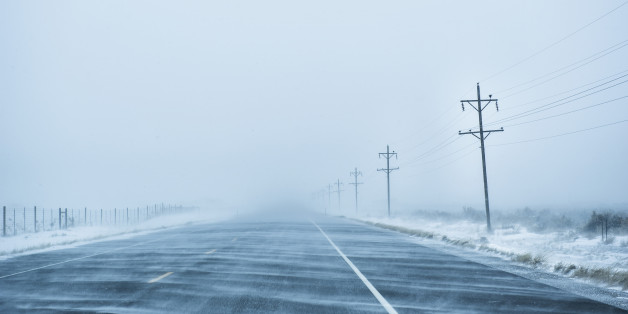 Why do I live here?
Aw, hell -- I don't know,
November in Ohio,
Wind chill eight below.
Forty-five years now,
In this stupid state,
You'd think I'd adjust,
But, no -- I still hate.
Six inches of snow,
Came down overnight,
The whole yard is covered,
In "Acid-Rain White."
I'd call off from work, but
Grown-ups don't have snow days,
I must use vacation,
Or I will get no pay.
Why would I vacation,
In this loser place?
I'll get into work,
Just three hours late.
With cars on my rear,
And sliding around,
And more in the ditch,
All the way into town.
Walking into the building,
My eyes freeze all shut,
Can't see a dang thing, so
I fall on my butt.
I lie on the cold ground,
Contemplating this life,
Of five months of winter,
And six of gray skies.
Yeah. Why do I live here?
The f*ck if I know.
One thing in its favor:
It's not Buffalo.