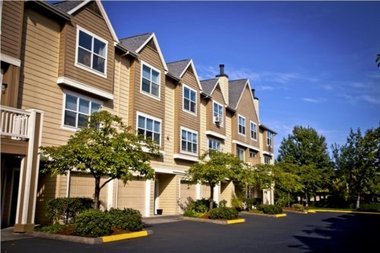 The National Multifamily Housing Council (NMHC) and the National Apartment Association (NAA) commissioned research to look into dollars and jobs generated by apartment construction, operations and resident spending.
The apartment industry and its 36 million residents contributed $1.3 trillion and 12.3 million jobs to the economy in 2013. Based on research by economist Stephen S. Fuller, Ph.D., of George Mason University's Center for Regional Analysis, the data cover the economic contribution of apartment construction, operations and resident spending on a national level plus all 50 states and the District of Columbia. In addition, construction, operations and resident spending data are available for 40 specific metro areas.
Apartment construction is on the rise and contributed $93 billion to the economy in 2013. $30 billion of that went directly to paychecks for more than 700,000 construction workers. Spending, economic contributions and earnings all increased substantially in 2013. Apartment construction has been on the rise for five years. There were only 97,000 construction starts in 2009, the lowest level on record going back to 1964. By 2013 this number was up to 294,000 construction starts.
Each year 300,000 to 400,000 new starts are needed every year to keep pace with demand. Apartments have been chronically under-built for years, with only 186,000 apartment completions in 2013, about half what was needed to respond to demand. Years of backlogs mean that starts aren't likely to hit necessary levels for a couple of years. Other highlights from the report include:
• Apartment construction spending, economic contributions and personal earnings are all on the rise.
• Apartment construction contributed $92.6 billion to the economy in 2013 and supported 702,000 jobs.
• The operations of the country's 19.5 million apartment homes supported 1.5 million jobs, contributing $190.7 billion to the economy.
• In 2013, the nation's 36 million apartment residents contributed $1 trillion to the national economy, supporting 10.1 million jobs.
• The combined contribution of apartment construction, operations and resident spending equals $1.3 trillion, or more than $3.5 billion daily.
Demand for rental units just keeps growing, and the growth of crowd funding could open up opportunities for small investors to get into the fray. However, apartments aren't the only housing desired by renters. Single family homes will always be the preferred housing for many, especially households with children. The demographics of the single family rental pool are different in some respects. This is often due to the lack of single family homes in more urban and downtown areas where much of the employment is located.
However, smart investors will be trying to locate single family homes nearest to the top employers. Sometimes this will require rehab and upgrading of older homes near city centers, but it can be well worth the effort and money invested. Shortening the commute to work should be high on the requirements list for investors who want to rent to the younger generations, particularly those working in technology fields.
Prices have been rising, even for foreclosures and homes in need of rehab. Investor competition is the major cause, with large investment groups recently buying up groups of properties, especially near city centers. This doesn't mean that deals can't be found, just that due diligence will need to be more thorough, and the numbers will need to be carefully calculated for cash flow. Rental demand will help, as tenants will usually be willing to pay more to be located nearer to city amenities and their jobs.
Apartments are mostly transitional residences, with families forming and moving to rental of single family homes or duplexes before committing to purchase. Single family home investors can look forward to continued demand and rising rents in the near term, and possibly for years into the future. Even if rental demand begins to soften, that means there should be more buyers in the market, allowing investors to sell and upsize using a 1031 Exchange to lock in profits and defer capital gains taxes.