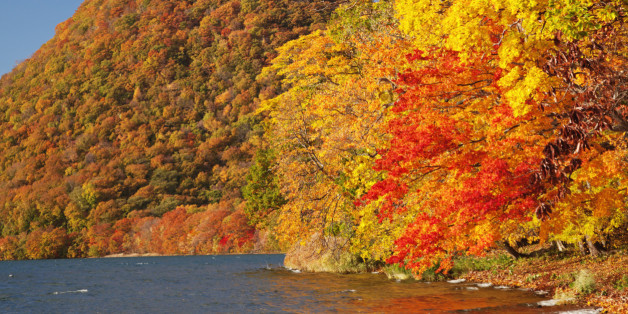 The bright rays of the sun wash over us beneath an idyllic blue sky,
the crisp coolness of the air kisses our skin,
the sweet smell of the season fills our nostrils
as we breath in and begin to taste the wonder that is Autumn.
Our attention is drawn to the leaves,
as vibrant yellows and oranges overtake
where there was once a lush green.
We notice the magnificent change as natures' own hand
turns its' focus from flower petal to leaf,
as it adds yet another masterpiece to its' massive collection.
We are filled with awe as we bear witness
to the process within the very cycle of life itself.
Would we have wished for this transition while in the midst of summer's revelry upon the beach?
Would we have longed for such days while embracing the suns' warmth
and sweet crash of the waves upon us as we stripped down
to expose our skin to welcome the luscious rays of heat?
And now, as we stand within the transition of the Earth itself,
do we long for those days of summer...
Or, are we perhaps grateful for each passing season...
cherishing the sheer beauty, as we understand and accept
that winter will soon be upon us and with it, too, will come further transition
as leaves disappear, snow will begin to fall, and our world will be sent to slumber...
A long earned, well deserved slumber...
so that it may rest to be ready, once again,
to meet the challenge of rejuvenation and rebirth
when nature calls, as it does each Spring!
My prayer is that... as the Earth goes, so will go our souls.
May we find vibrant colors to follow warmth and waves,
Sweet slumber to follow creative outbursts,
and may we experience and embrace rejuvenation and rebirth... for all time.