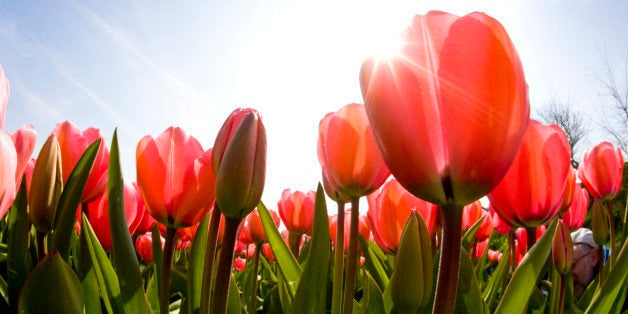 As Mother's Day approaches, we make plans to honor our moms, and and those of us who are moms look forward to expressions of love from our children. A card, phone call, special day; whatever it may be.
But there is a large group of moms for whom the day is terribly sad or bittersweet. These are the mothers who are bereaved. These are the moms whose child or children have passed on before them. These are moms of unspeakable loss, tremendous sorrow and deep, wrenching pain. And yet, they are incredibly strong. They often find strength through gratitude, strong support systems, abiding faith and deep inner strength.
And, I am one of them. While Mother's Day for me will now always be bittersweet, I focus on the beautiful memories I was blessed with through the years with my youngest daughter, Cait Chivonne. I find amazing sweetness in those memories. I also lean on my forever connection with Cait and find that I receive her love and guidance.
Of course, I miss her knock at the door, her smile and kiss hello as we would head to brunch. And oh, how I miss her beautiful, thoughtful cards! Sure, thoughtful gifts too, but oh, those cards! For me, Mother's Day also provides me time with my oldest daughter and my little granddaughter; as well as the opportunity to honor my mom.
I overheard someone question why a person who loses a spouse is called a widow or widower, and someone who loses parents is called an orphan -- so why is there no name for someone who loses a child?
I believe that answer is simple. There is a name for someone who loses a child. It is the same name they earned the day their child was born -- Mother or Father.
We are forever and always our child's mother or father. There is quite simply nothing that could ever, or should ever, replace that cherished designation.
Then, Now & Ever More

Year after year there comes a day
Smack in the middle of the month of May
We give thanks with the highest esteem
To those that gave us life and the chance to dream
It's a calling and a sacred trust
Something inside us tells us that we must
Bring forth this person, this wee soul
They don't say it may cost an awful toll
What does it matter anyway
Even if back then they were to say
Our precious child could go first
We still would have chosen to give birth
I must take pause to celebrate
This most unsettling twist of fate
For in my mind and in my heart
I know our souls will never part
So here on this Mother's Day
I'll celebrate that you came my way
To fill my life with the greatest love
Though now it comes to me from above
One thing that I know for sure
I'm your mother... then, now and ever more
Nothing can break the ties that bind
You're with my always, sweet child of mine!"
(Excerpt From: "Love Honor Celebrate: A Mother's Journey of Transition" copyright 2013 Deb Carlin Polhill)
I shall celebrate this Mother's Day ever grateful for the blessing of motherhood and I wish the same for you.