Look, there's no denying that Myla Dalbesio is a beautiful woman and model who deserves to be as famous and ubiquitous as Kate "cat daddy" Upton. This isn't about shaming her for being a size 10; there should be room in the industry for all sizes. The problem comes in when Calvin Klein thinks they deserve a whopping pat on the back for picturing Dalbesio in their newest ad. I guess in their minds, featuring a woman well below the national size average is some sort of panacea for the overall dearth of body diversity in the fashion industry. The fault is not Dalbesio's, however, who serves as a reminder that successful models don't need to be stick thin. The fault lies with huge fashion brands that, time and time again, fail to include diverse body types in order to challenge unattainable beauty norms and become more reflective of society.
Without further ado, here are some ladies who we want to see shake up the fashion industry.
1. Elly Mayday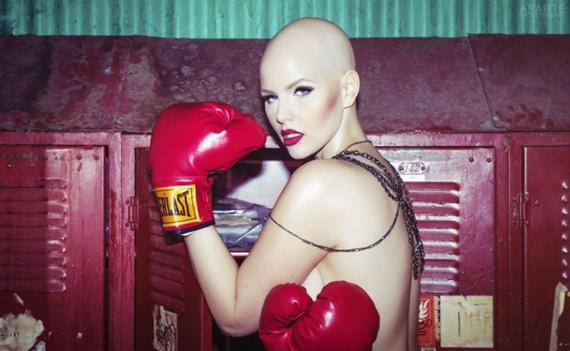 Via Aparte Photography
This rad chick is a Canadian plus-size lingerie model. After a recent bout of rare ovarian cancer, Mayday continued making waves in the Canadian fashion industry. She began sporting her hysterectomy scars and bald head in various ad campaigns for the lingerie brand Forever Yours. You go, girl.
2. Kerosene Deluxe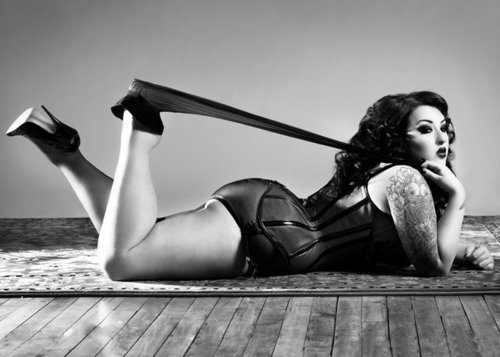 Via Andrea Hausmann Photography
Along with Elly Mayday, Kerosene Deluxe is featured in a Canadian documentary called A Perfect 14. This badass woman had humble beginnings working in cosmetology, until a photographer spotted her at a much-frequented fetish event and proposed a shoot. Since then, there's been no turning back for Deluxe -- and we aren't complaining.
3. Mia Tyler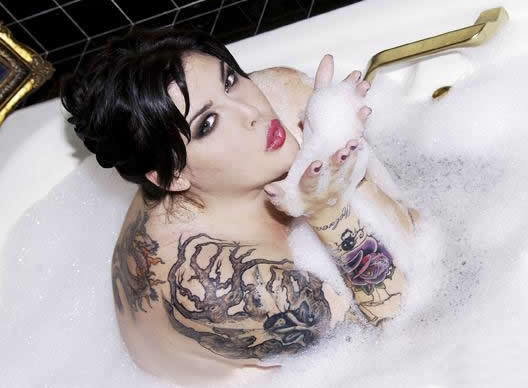 Via Celebrity Tattoo Design
The daughter of Steven Tyler (and, yes, the sister of Liv) is no stranger to being in the Hollywood limelight. Famous kin aside, this beauty has had a successful modeling career of her own. Here's to hoping we see way more of Mia in the future!
4. Philomena Kwao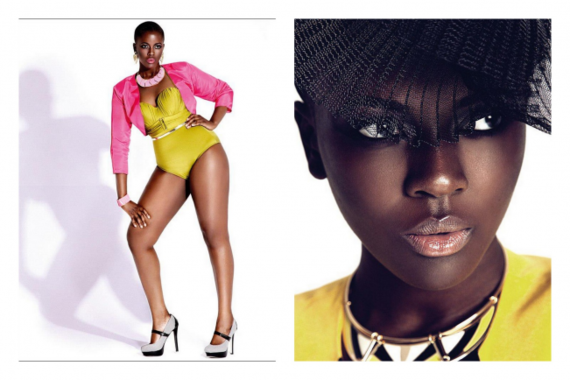 Via Cosmopolitan U.K.
At size 16, Philomena has been touted as Britain's first black, plus-size model. So far, she has checked being featured in Cosmopolitan U.K. off her bucket list. Here's hoping she takes the rest of the world by storm, fast.
5. Denise Bidot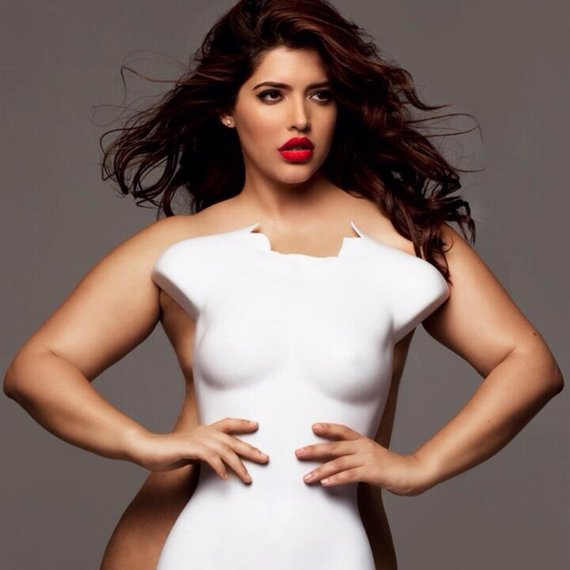 Via Victoria Janashville Photography
This Latina model currently resides in New York City, but has been featured in ad campaigns across the globe. You can find some of her spreads in Glamour or Cosmopolitan for Latinas. She has also worked with biggie retailers like Forever21, Levis and Macy's.
6. Katya Zharkova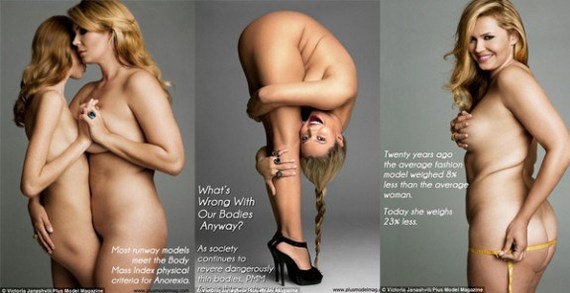 Via Plus Model Magazine
Much like Philomena in the U.K., Katya is regarded as a plus-size modeling pioneer in her native country of Belarus. This pretty lady has been modeling since the wee age of 14. In 2013, she was named Plus Model Mag's Woman of the Year. The spread for that is featured above! Can you say: "Ooh lala?"
7. Jada Sezer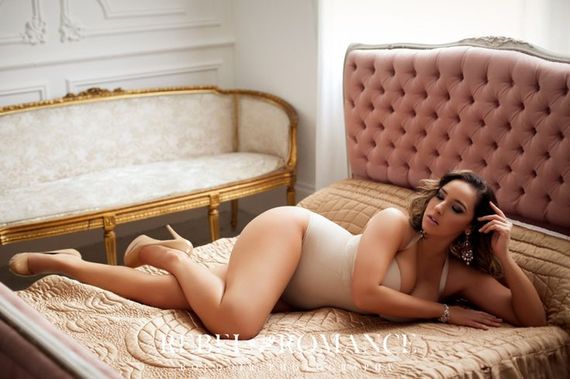 Via Rebel Romance
In a piece for The Independent, the 23-year-old British model told the magazine: "People clap for Beyoncé and Jennifer Lopez being curvy women, but they're size 8 to 10, and they have personal trainers... Sometimes magazines throw in a plus-size model as a goodwill gesture, but they're not taken seriously." Couldn't have said it better, Jada.
8. Ashley Graham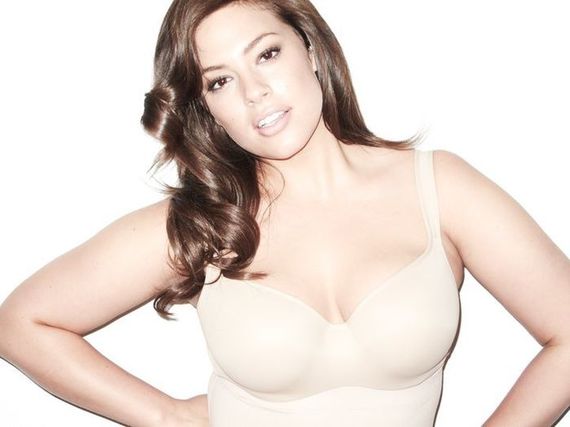 Via Manik Mag
Ashley is a lingerie model for Lane Bryant. She's been featured in Vogue, Glamour and has been the face of many Levi campaigns. She also made headlines after starring in this sexy ad, which was banned from being shown before 8 p.m. because it was deemed too revealing.
Those five-minute-long Victoria's Secret Angel's Collection ads, though? So modest.
9. Marquita Pring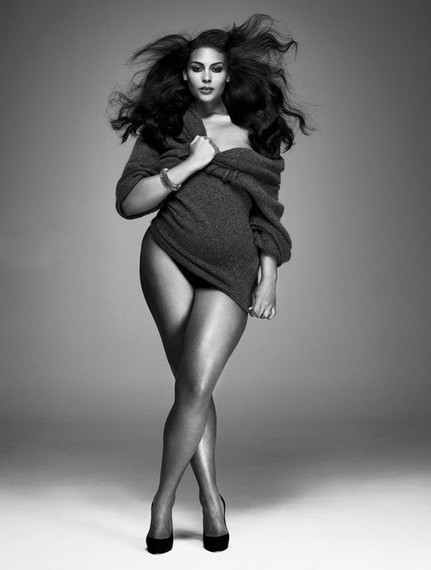 Via Complex.com
Believe it or not, this curvy bombshell was dropped by the mega modeling agency, Ford Models, after they decided to cut their plus-size division. Um, that was a huge mistake. She's been featured in Cosmopolitan, and now works with IMG Models where she has all the freedom to be herself.
10. Tara Lynn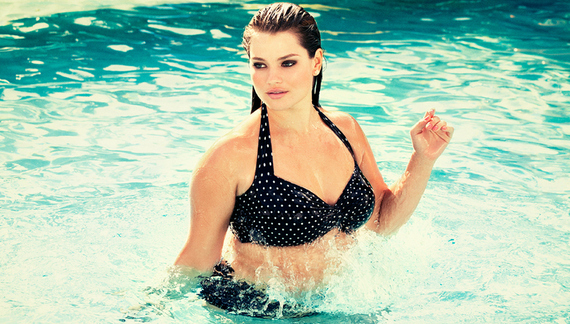 Via H&M and The Curvy Fashionista
Tara has been featured on various covers of Elle magazine throughout Europe, and she was the face of H&M's "Big Is Beautiful" campaign in 2011. She has been candid about her experiences with discrimination in the industry and hopes to change how fashion brands represent beauty. We say, she's right on track to fulfilling that wish.
For more, visit: DebateOut
Follow us on Twitter: @DebateOut