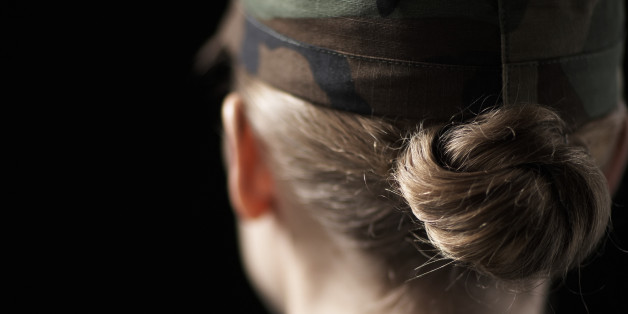 As we observe Veterans Day 2014 and reflect on how our brave men and women in uniform have served and kept us safe throughout the years, let's shine a long overdue spotlight on the plight of homeless female veterans and resolve to help and protect them now, while also preventing their ranks from growing any larger.
Our nation has made some real progress in addressing homelessness among veterans. The military branches, US Veterans Affairs (VA), health care organizations, veterans-service groups and nonprofits have stepped up their programs and emphasized research, access and long-term support services and treatments for our veterans. While the overall number of homeless veterans is dropping, we do not see the same success translating to the female veterans living on our streets.
The US Department of Housing and Urban Development's most recent "point in time" count of homeless veterans found that roughly 10 percent are female and the number appears to be on the rise. Conversely, homelessness among male veterans is clearly going down.
Experts believe the number of homeless female veterans is going up because federal veteran assistance programs do not do enough to accommodate women and children, and also there is a lack of affordable housing and child care in our country.
Our elected leaders and top VA officials have a responsibility to review our current programs and determine if we can do more to meet the complex needs of servicewomen who are returning to civilian life and often times caring for children. We need to consider if the existing services, especially in the areas of behavioral and mental health care, are sensitive to the unique circumstances faced by female veterans as well as their children. What more can we do to make sure these brave women have the supports they need while transitioning back to life as a civilian?
Discussions about affordable housing are sometimes controversial, but can we really deny veterans, who have given so much to serve us, the opportunity to live in safe, decent homes when they return from the battlefield? The answer from a truly grateful nation has to be a firm NO.
There is rightfully a clarion call to end veteran homelessness across the board. Every American should take pride in the concrete steps that have been taken to address what for too long has been a national embarrassment. No veteran should be homeless.
We must, however, make certain that the plight of female veterans is not forgotten as we trumpet the progress we have made so far.
We need to provide services geared toward the needs of the female veteran, especially trauma-informed care for those returning from war and facing mental health challenges. And we must commit and ensure that female veterans caring for children have access to safe and affordable housing that accommodates families.