With the onset of winter comes the holiday season, which, for most Americans, signifies a joy-filled period of giving spent with family. For our nation's homeless population, however, the transition to colder weather is an additional daily challenge and a cruel reminder of their plight. In the greater Metropolitan Washington, DC area, the number of families who will need shelter this winter is expected to increase by 16%, to 820, compared to last year's 707. This number includes nearly 1,500 children and it also includes Veterans. A January 2014 Point-in-Time survey counted more than 49,000 Veterans nationwide who were literally homeless. Perhaps even more staggering is that there are 1.2 million Veterans living at, or below, the poverty line. This is a national tragedy, but it can be fixed.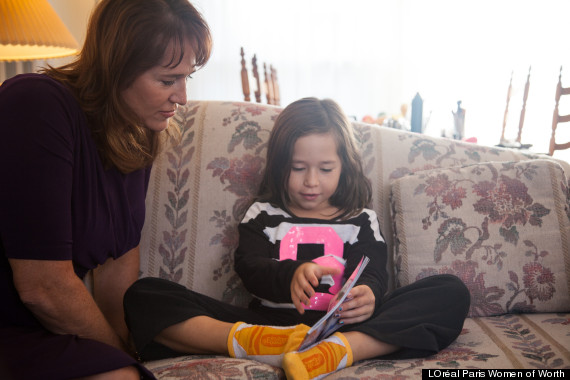 I served as an officer in the United States Army for 22 years. I started Operation Renewed Hope Foundation in December 2011 to help DC-area Veterans who are experiencing homelessness. Our mission is to provide quality (safe & affordable) housing and supportive services to this population. While we seek to provide housing for all Veterans, our priority is to help families, especially those where the Veteran is a single parent.
The challenges that homeless Veterans face are no different than those of other homeless persons. In many cases, insufficient income, poor credit, addictions and physical or mental health issues can all present barriers to attaining and maintaining housing. Stagnating wages and lack of affordable housing further compound these factors, especially in the increasingly expensive DC-area housing market.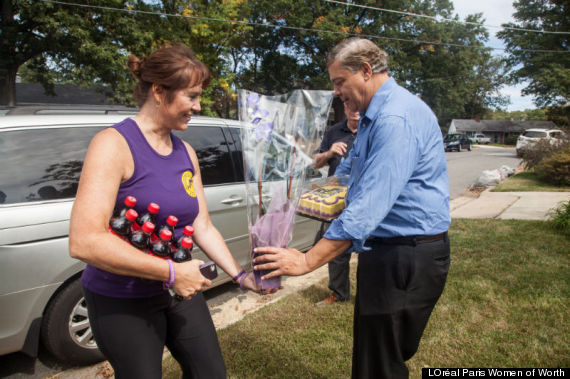 Since Operation Renewed Hope Foundation's inception, we have been able to help more than 300 Veterans and their families, including nearly 100 last year alone. We help these families by embracing the "housing first" model -- we put a roof overhead and help them build and execute a plan for long-term stability. So far this method has yielded an 83% success rate!
Here's an example of a success story: We learned of a family of four, two adults and two small children, living in their vehicle and decided to help them. First, we coordinated for the family to live in a temporary shelter through a county program and then advocated with a private landlord to source permanent housing. Our organization helped the family apply for public benefits and any Veteran benefits they were eligible for. This helped supplement an already low income. We then worked with both adult family members to find better-paying jobs. After several months, the family was self-sufficient and on a path to even greater stability.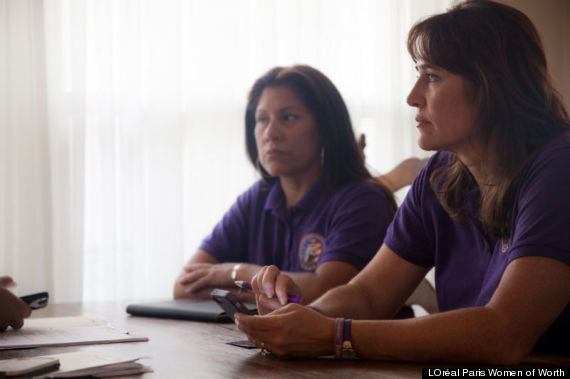 The biggest challenge we face is finding affordable housing and decent-paying jobs for the Veterans we serve. However, we have found that the key to success is developing invaluable relationships with employers, housing providers and other organizations like ours. At Operation Renewed Hope Foundation, we believe a community-based approach is the best way to tackle homelessness.
President Obama and the Department of Veteran Affairs have pledged to end homelessness among Veterans and you can help too. If you're an employer, hire a Veteran experiencing homelessness. If you are a landlord, take a chance on someone who is going through a difficult time. If you know a Veteran who needs help let them know that there are organizations out there that can help and urge them to contact a local Veteran Service Organization or other assistance agency. There is no reason why a Veteran and their family should have to spend a winter on the streets. If we work together as a community, we can help ensure homelessness among Veterans becomes an issue of the past.
This post was brought to you by L'Oréal Paris Women of Worth, an initiative started in 2005 that honors 10 amazing volunteers combatting disease, poverty, sex trafficking and addiction with $10,000 grants each year. Go to WomenofWorth.com to read their stories.