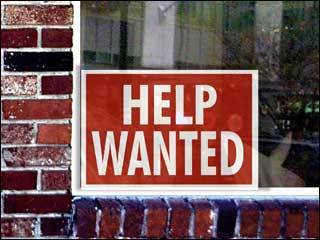 It was Sly and The Family Stone who sang about "hot fun in the summertime," but they failed to mention the summer job. Spending the summer in an itsy bitsy teeny weeny yellow polka dot bikini sounds lovely, but without a summer job, we're talking wipeout.
While most of us over the age of 22 (I am just slightly over at this point - slightly) don't have the benefit of a summer break, many teens and recent grads are skidding toward the end of school and the beginning of summer and the need (and hopefully want) of a summer job.
I've read articles knocking the teen sector for their lack of willingness to find a summer gig; but every young person I've encountered wants a summer job because they want money. The two sort of go hand-in-hand, yes?
So let's just assume that the young people in your world are actively interested in working. Now the question is: how to help?
Get Ready:
Make sure your teen is prepared for the application process; you can do this by creating a simple document that includes all the essentials like:
• their contact info
• previous work experience
• a list of references
• their education / school performance, and future plans for education ("Applying for college in Fall 2015" for example)
Being prepared with this information allows your teen to apply for jobs when out and about, making the process less daunting and more immediate.
If your child is a bit older, this is the time to talk about resumes. Preparing a resume offers the opportunity to get comfortable with the process early on and results in a concrete document to hand to potential employers. Even if he isn't asked to present a resume when applying, going through the exercise of making a résumé isn't a waste of time. The résumé will include all the information needed to complete an application, so he can bring it along for reference. Plus, potential employers will likely be impressed by a prepared teen.
Get Set:
Practice makes perfect. Well, maybe not perfect, but better. Do some role-playing with your teen (try to ignore the louds sighs and eye rolls) by running through some of the following:
• basic introductions
• hand shake
• an open and engaging smile
• direct eye contact
• posture
• enunciation
Your teen may balk at this exercise, but dangle the all-powerful dollar in front of them. Life costs LOTS of money - clothes, movies, food, drink, gas, car insurance, travel and other sordid entertainment is not free. Plus, having a summer job looks great on a college application.
Elizabeth Heaton, a college admissions consultant, says: "I loved paying jobs when I saw them on applications." According to Heaton, work experience proves that students can show up on time, be responsible, do a job they're hired to do, and deal with adults they aren't related to. And since many unpaid internships or volunteer opportunities are only a few days a week, many teens can balance that with a paid job.

Go:
• Resist the urge to find a job for your teen - they will only resent you for it and the eye rolling could become a serious medical condition. Still, mentioning that you heard of a summer job in conversation doesn't hurt.
• Encourage your child to apply to jobs in person if possible. Even if the potential employer insists on online applications, putting a face with an email attachment can't hurt. Something as simple as: "Hi - I'm John. I recently applied for a summer job online but I was in the store and thought I'd introduce myself" goes a long way.
Remind your teen to tell everyone he is looking for a job: at the grocery store, library, restaurants, car wash, neighbors, and friends are all potential leads. A school counselor is also a great resource.
And don't forget online searches -- sites like teen4hire, Facebook, snagajob and other social media sites offer lots of ideas.
I'm signing my new book: Beyond Texting: The Fine Art of Face-to-Face Communication for Teenagers at The Tattered Cover on May 21. Join me!