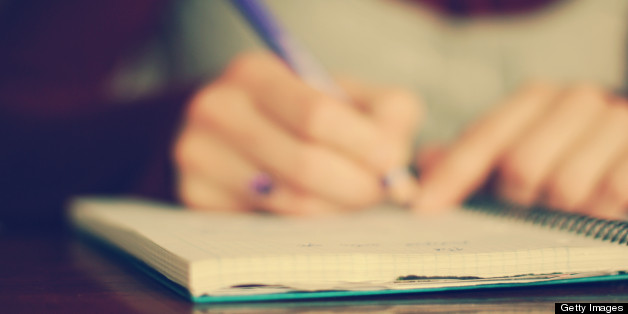 There are enough horrors, coming out of the Cleveland abduction story, to fill countless nightmares, not to mention books, movies and any number of paranoid delusions.

My own dark obsessions with the case center not so much on the actual events, but on their eerie echoes of a work of fiction, the 2010 novel Room by Emma Donoghue. In the book, a young woman kidnapped as a teen has a child by her captor and the mother and son survive together, held in a shed, hidden behind a house in an ordinary, residential neighborhood, until they finally manage to escape when the boy is 5 years old.
On her website, Donoghue writes, "Room was inspired by... having kids; the locked room is a metaphor for the claustrophobic, tender bond of parenthood... Room was also inspired by... ancient folk motifs of walled-up virgins who give birth (e.g. Rapunzel), often to heroes (e.g. Danaë and Perseus). Room was also inspired by... the Fritzl family's escape from their dungeon in Austria -- though I doubt I'll ever use contemporary headlines as a launching point again, since I didn't like being even occasionally accused of 'exploitation' or tagged 'Fritzl writer.'"
If Donoghue hated being accused of exploiting the Fritzl case, I can only imagine how she must feel about having somehow psychically conjured up a fictional version of what really happened to Amanda Berry, who fled a decade of torment with a 6-year-old daughter in tow.
I remember, as I sat down to write my own novel, thinking it best to avoid any of the "ripped from the headlines" plot devices that can smack of exploitation. Better to create a wholly fictional world, I thought, than to risk creating doubt and distractions in readers' minds with the whole real/not real game. But, as I worked, I kept coming back to the need for a news story that would change the trajectory of my journalist heroine's life, one big enough to shake her from her jaded world view and horrible enough that she wouldn't be able to just push it out of her mind, filing it away as just another tragedy, as she has with so many other reporting assignments.
I kept coming back to the 1994 highway accident that killed six children from a Chicago family. The Willis Family's tragedy was well-known and it had become a symbol of all that was wrong with Illinois state government. In 1999, a former trucking company official admitted that he paid bribes to fix the license test of the driver whose truck was involved in the accident that killed the Willis children. Those bribes were tied to the office of then-Secretary of State, later Governor George Ryan. And the rest, as they say, was history.
For my purposes, I changed the family van to a small school bus and played with the details of the related corruption, but the essence of it would still be familiar to anyone who lived through the "License for Bribes" era of Illinois public affairs. In writing, I looked at a few accounts of what had happened, but, mostly, I relied on my own impressions. I made no effort to reach out to the Willis family or anyone else involved. It didn't seem necessary.
Still, I had begun to feel, as the book's publication date comes closer, that something was owed. The sensational, horrible news stories that occasionally capture our imagination do not actually belong to us. They might be the stuff our nightmares, but they are the stuff of some people's actual lives.
What is a fiction writer to do, when reality outpaces her imagination?
This has been on my mind and, so, I suppose, it was to be expected that when I heard the first details emerging of this bizarre and awful tale from Cleveland, I thought immediately of Emma Donoghue. Does she wish she could unwrite The Room? Is there some anxious part of her that wonders if she, through her work, somehow unleashed some evil genie from its bottle?
For my part, I'm still struggling to find an appropriate karmic fix for trafficking in other people's tragedies. At the moment, the best I've got is a kind of creative penance: a promise that the next big writing project will actually help someone somehow.