Whether it was a soft mellow neutralized yellow reminiscent of wheat or a clean, clear aqua that recalled the Kingfisher bird, this year's most popular color trends found their way into nearly every room of the house. At Kelly-Moore's new San Francisco Design Center showroom, Leslie Harrington, Executive Director of The Color Association of the United States (CAUS), showed the different ways top designers incorporated these seven color trends into their interiors. From a kitchen designed by Laura U. with cabinets painted a grayed, mid-tone blue to Scavullo Design's living room, which featured a sofa covered in fabric that was a green-tinged yellow, see how these color trends were featured in the stunning interiors created by Dering Hall designers.
TREND #1 - POST-FOSSIL
Inspired by Earth's raw materials, this trend embraces rocks and minerals in their natural states. 'Liquid Mercury,' 'Carbon,' 'Ore,' and 'Charred' are color names, but also words that evoke an image of texture. 'Mollusc,' a purple hue inspired by age-old ocean shells, offsets these saturated grays.

TREND #2 - PRE-INDUSTRIAL
This palette is an extension of 'Post-Fossil' in its inspiration, but is softer in its influences. This subtle yet varied range of light to dark hues and cool to warm neutrals works well in rustic spaces, referencing a seasoned look, with faded washes reminiscent of milk paint and weathered stonework.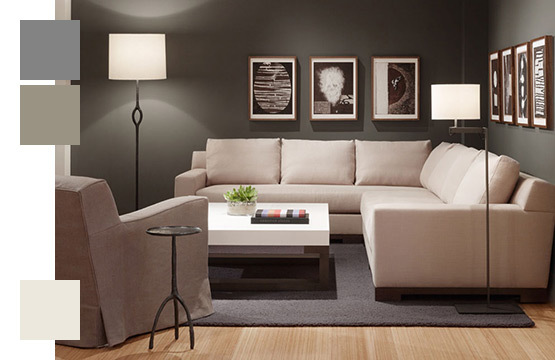 Geoffrey De Sousa Interior Design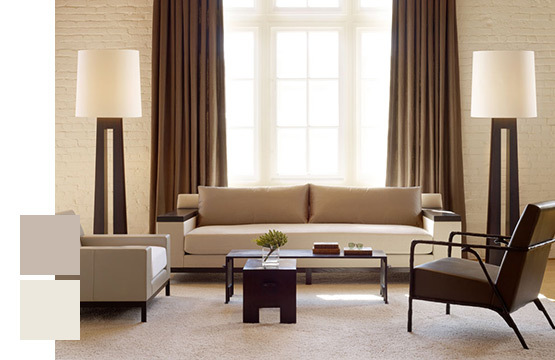 Geoffrey De Sousa Interior Design
TREND #3 - FLIGHT
'Flight' references the changes in light our world experiences every day when the sun disappears-from sunset to sunrise. It reflects the variety of colors in the sky and the cloud of ambiguity that is created when the moon takes over this daily cycle. 'Flight' is a purple-based story, with an assortment of tints and shades.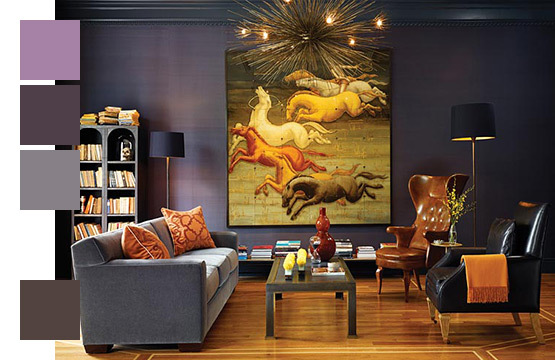 Geoffrey De Sousa Interior Design
TREND #4 - LIFE SOURCE
With allusions to farm crops and our back yards, 'Life Source' embraces the simple side of living with an environmental conscience. Optimistic and vibrant, this collection of yellows reflects our desire to connect with naturally occurring, unrefined elements of nature and with our world at large.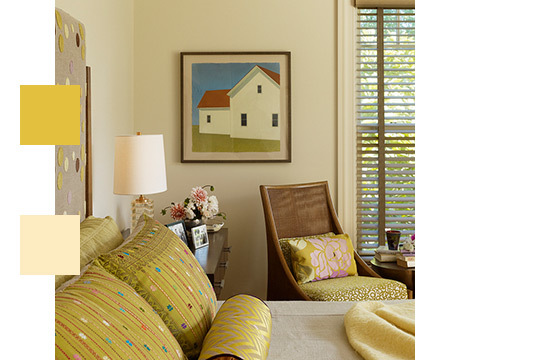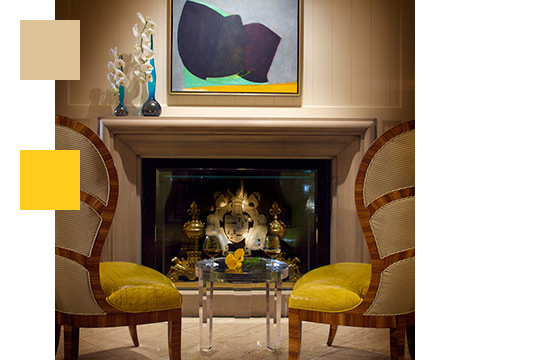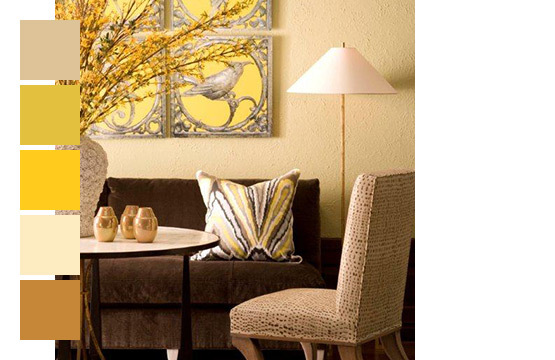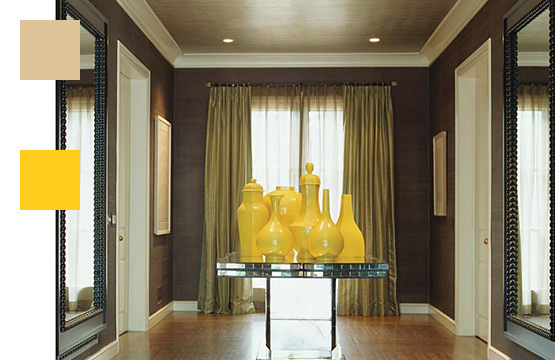 Geoffrey De Sousa Interior Design
TREND #6 - MIDNIGHT LAKE
'Midnight Lake' was conceived out of a concern for the wasteful consumption of one of our most precious resources. These feelings of angst have resulted in a sense of nostalgia in the forecast, expressed as romanticized memories of relaxing days at the lakeshore. Deep blues and teals provide a calming effect for troubled consciences.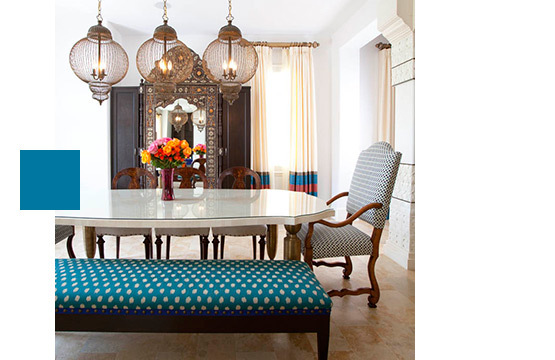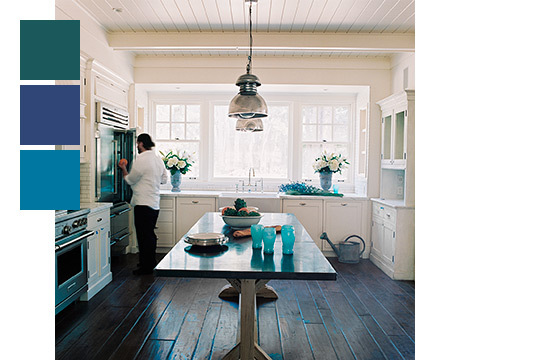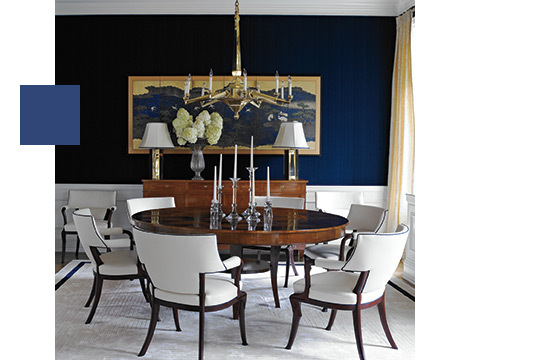 TREND #6 - WOODS WALK
As suggested by its title, 'Woods Walk' is a collection of colors found in the heart of the forest. From the turquoise found in the tail feathers of a 'Kingfisher' bird, to the bright green sprout of a 'New Growth' tree, to the dark 'Truffle' brown buried below the forest floor, this story is about evolution and renewal.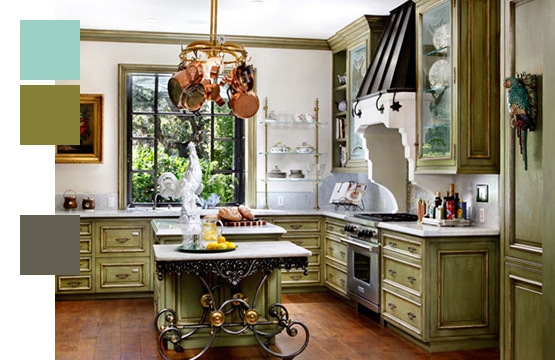 Linda Floyd Inc. Interior Design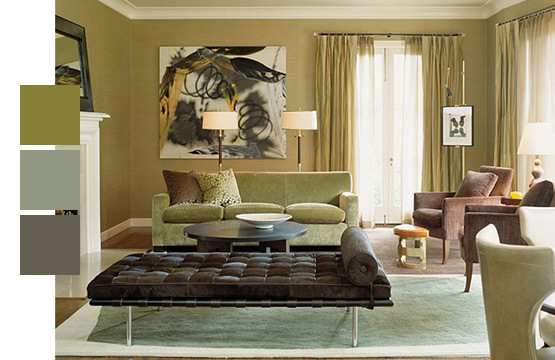 Geoffrey De Sousa Interior Design
TREND #7 - BAZAAR
As one of the most vibrant microcosms, the eastern market inspires the lively appeal of 'Bazaar.' The warm, fiery colors found at vendors' stalls, selling everything from spices to vegetable dyed carpets, reflect our desire for colorful, authentic objects derived from nature.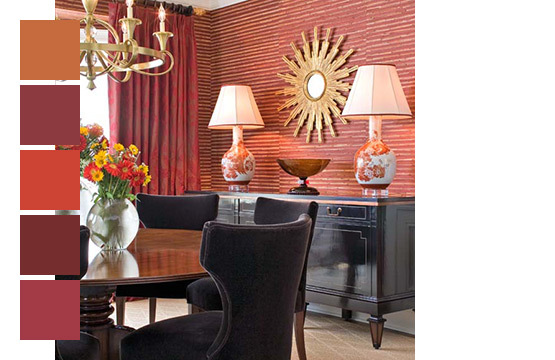 At the event, Harrington also forecast that colors that you will see in the upcoming year. For more information about forecast, including how to purchase CAUS's forecast report or become a member of CAUS, email info@colorassociation.com
Browse through Dering Hall's Design Gallery to spot more color trends.