Often times staircases can be found tucked away in back hallways, but for these designers the staircases are well designed and celebrated. These staircases are brought to the forefront, transcending their otherwise purely functional use to become true works of art.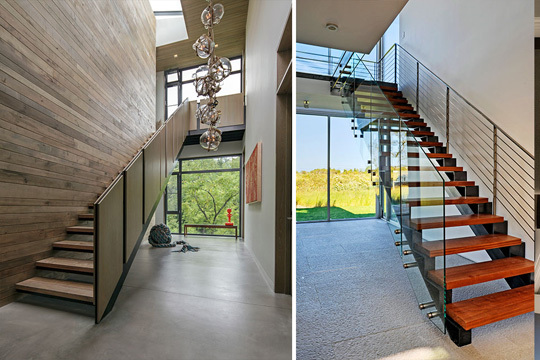 Left:Seth Howe Right:BWArchitects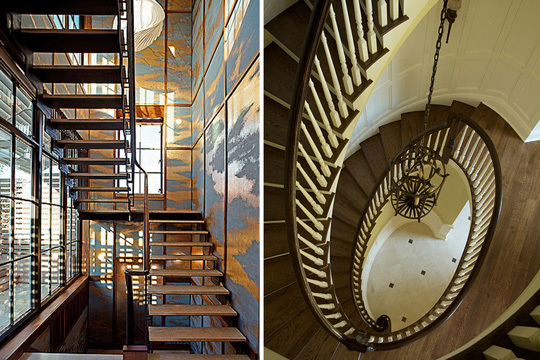 Left:De La Torre Design Right: Richard Swann Architect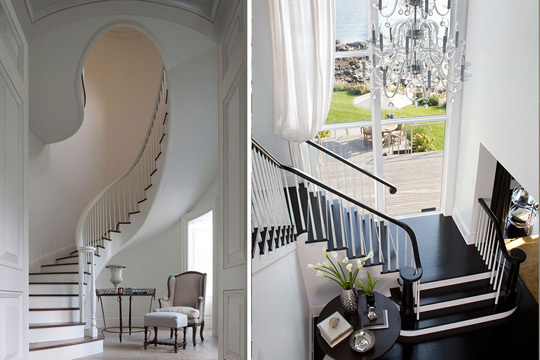 Left:Curtis & Windham Architects Right: LDa Architecture & Interiors
See more stunning staircase designs here.