Dering Hall recently visited the new home of Brooklyn's Michelin-starred restaurant Saul at the Brooklyn Museum. When it was time to relocate from its longtime space on Smith Street, head chef and owner Saul Bolton knew exactly who he wanted to design the new interior and its furnishings: Red Hook-based firm UHURU Design. The studio's innovative yet welcoming aesthetic and distinctly Brooklyn style, honed over ten years in the borough, made it the perfect partner for a restaurant that pioneered the Brooklyn dining scene 14 years ago.
UHURU's design for Saul is centered around two large murals hanging on the restaurant's main wall, and everything--from a custom wine rack with UHURU's unique metal finishing technique to a large center communal table made of white Carrera marble and English elm--gives the restaurant an air of relaxed refinement. Explore the new space below.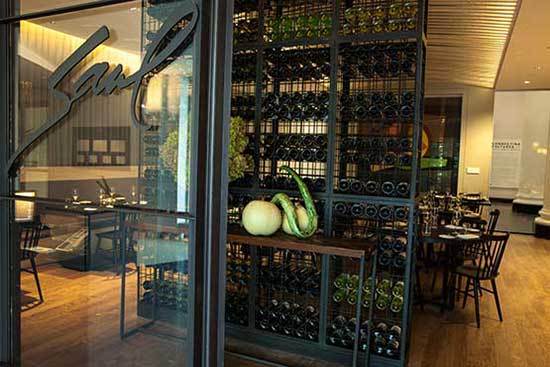 After 14 years in Boerum Hill, Brooklyn, Saul relocated to the Brooklyn Museum and re-opened in October 2013.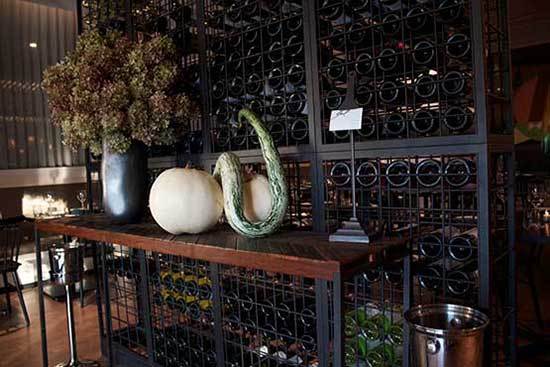 The wine rack has a blackened powder coated metal finish that was developed by UHURU in their Red Hook studio and is designed for its extreme durability.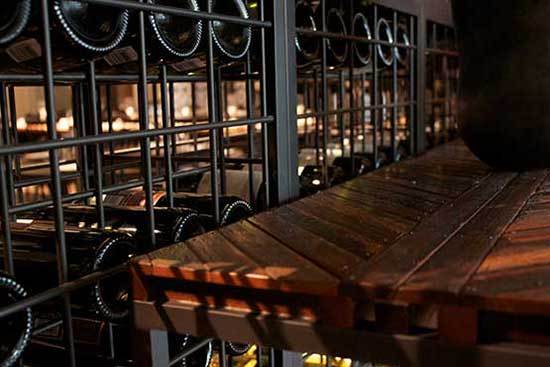 For the entrance, UHURU created a custom console table modeled after its Boardwalk Dining Table with a top made of reclaimed ipe from the Coney Island boardwalk.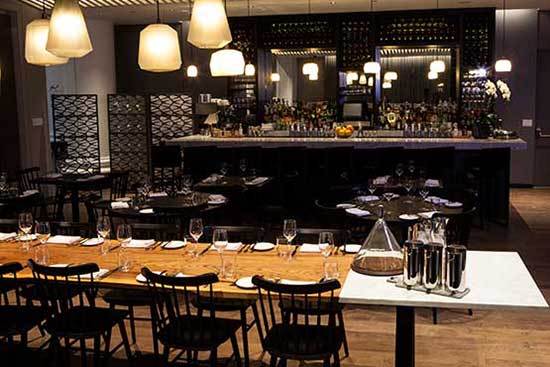 The centerpiece of the room is a large communal table, which combines the natural feel of the locally-milled elm slab with the sophisticated white Carrera marble piece. The handblown light fixture above the table was made by Token, another design studio based in Red Hook.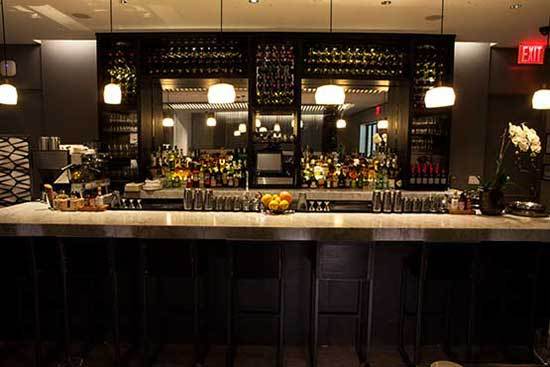 The labels of the wine bottles add a small splash of color that compliments the white marble and dark wood of the bar.
See more of UHURU's work on Dering Hall.