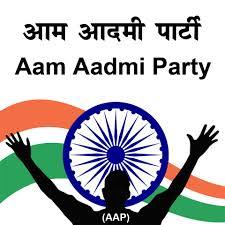 Since its independence, India has had major revolutions -- the primary ones being the green revolution, the milk revolution and the dotcom revolution. But none of them has excited and energized the whole country as the ongoing broom revolution. No prizes for guessing that the broom revolution has been started by none other than our very own Aam Aadmi Party (Common Man's party). Just within a year of its formation, it has got everyone talking about politics and elections, unlike never before. I have had the chance to meet many new groups of people across various places: conferences, trains, hotel, etc.
Everywhere once the basic introductions are done, the discussion moves on to politics and possible outcomes of Lok Sabha elections. People of various professions ranging from chai wallahs, consultants, engineers to doctors, bankers and autowallahs are extremely excited about the prospect and the promise shown by the Aam Aadmi Party. AAP has tried to encompass the support of the poor and middle class bracket who face the brunt of corruption and have to deal with inadequacy of public services which they are entitled to. Hereby, I have tried to summarize a few good things and a few not-so-good things that have happened since the Aam Aadmi Party has established themselves into the political scenario of India.
GOOD THINGS:
People from varied professions and age groups have started talking about politics.
The common man has begun to feel empowered and this has rekindled his hope in politics and leaders.
Many young people have started considering politics as a career and have been involved in policy and governance.
The anger of people against corruption has taken a new discourse altogether.
It has given nightmares to political parties across India, majorly the BJP and the Congress.
Government officials and departments are now scared of indulging in bribery and corruption.
Famous corporate honchos left their full time jobs and joined politics. Meera Sanyal (ex-chairperson, Royal Bank of Scotland), Captain Gopinath (Chairman, Deccan Aviation) and V Balakrishnan (ex-CFO, Infosys) are some of the corporate bigwigs who joined AAP.
NRIs who never took an interest in Indian governance started actively participating in political debates and discussions.
NOT-SO-GOOD THINGS:
Facebook feeds have been only talking about politics making it little irritating for many people.
AAP's entry into politics and high anti-corruption wave against BJP and Congress has overshadowed a lot of the great work done by the many committed and dedicated MPs and MLAs of these parties.
The populist policies and measures by AAP members has disappointed many of the educated middle class Indians.
People who didn't pay their electricity bills in Delhi (labeled as Satyagrahis by AAP) had their dues cancelled off which is a gross violation of Electricity Act, 2003. It is a gross injustice to people who paid their bills on time.
The relaxation of punishments and laws against auto-rickshaw drivers will give a more harrowing time to commuters in Delhi who are already facing issues with them due to overcharging, refusal and noncompliance of meters.
Inexperienced people with no formal background experience with policy and governance becoming elected members of the legislative assembly. It leads to inefficiency and slowing down of work.
Based on my interactions with various academicians, policy analysts and researchers, AAP appears to be a socialism-driven party with a pre-biased distrust of the free markets. Although they aim to wipe out corruption from India, but just focusing on corruption won't lead India on the path of economic development. They should perhaps go back in history and study about the Nehru-Indira socialism era which put India on the path of economic decline. This article doesn't aim to do a character dissection of AAP or brand them as trouble makers in any way. It aims to give a summary of the detailed perspectives of a variety of people belonging to different backgrounds, because the true essence of being in a democracy lies in giving a broad perspective.