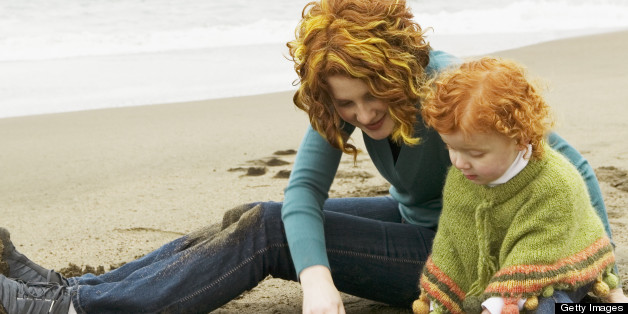 There is nothing like death to keep us in touch with the precarious and precious gift of life. Without trying to sound trite, I must admit that I am grateful for the gifts I am given everyday as mother, wife and grandmother. I greet each Mother's Day and Father's Day with many wonderful memories of my own parents, who have been gone for some time. Their many wise words and gracious actions encircle my mind on a daily basis. So, when someone asks me if I had a nice Mother's Day, I feel silly when responding in detail. EVERY day is a gift for me. Watching my family grow and become is what I think about, and I am grateful, oh so grateful!
I have been remiss the past few weeks in writing my blogs. My mind has been filled with ideas I want to share, but my functioning powers have been immobilized by sad events. My husband's flying instructor of twenty years and his mechanic friend died in an accidental plane crash two weeks ago. The woman who was flying the plane was a pilot, like my husband. Although I have never been ecstatic about my husband's flying aspirations, my anxiety reached new levels as I experienced this loss with him. Should I ask him to never fly again and cause him to feel resentful, or should I not share my feelings about this with him? OR... do I remember that living in the present is what I am about, since I have no control over life's events?
For those young parents who are dealing with the daunting task of parenting, I offer these thoughts that I hope will help. I have determined that there is nothing more worthwhile than those stressful and challenging years trying to raise your children. For those nights that require you to not sleep, for the task of calming your little one's fears, for the multiple band-aids applied to skinned knees, for the necessary problem solving and conflict resolution, I salute you while I long for those days past. The gifts we receive from our little ones need to be recognized for what they are.
Throughout all of my years of teaching, I never met a mother or father who did not believe that they were doing the very best job that they could; however, I never met a good parent who was beyond taking suggestions for helping their children do better.
There was the mother who had difficulty in separating from her kindergarten child. The little girl cried each day when she arrived at school, but was perfectly happy after she made the transition into the classroom. After I counseled the mother about saying goodbye at the gate leading into the school, the little girl skipped into the classroom. She suddenly stopped and covered her mouth and said "Oops!" When I asked her what was wrong, she answered, "I forgot to cry today!" After that there was no more drama, and the mother and the little girl happily parted each morning.
There was mother who came in a week before school started to tell me in what reading group her little girl should be placed. The mother was so anxious that she didn't realize how much pressure she was placing on the child. Her hopes were that her daughter would be in the most challenging reading group, but that is not what would meet the child's needs. I worked with this mother all year so she could recognize her child's many strengths that did not depend only on academic excellence. Her relationship with her child was much stronger by the end of the year because her little girl felt that her mother was proud of her in many ways.
So, in answer to my title to this blog, I say to all parents that EVERY day is Mother's Day and Father's Day, even the stressful ones. Remember my words now and later when your children are grown and living in another place. Aren't we lucky?