New York City is a place where wealth and poverty collide. With a population of over 8 million distributed over a land area of just 305 square miles, it is the home of both the affluent and the extreme poor. According to the Coalition for the Homeless, in New York City, in February of 2011, there were 39,500 homeless people, including 9,900 families with 15,700 children. Comparatively, there are more homeless now than during the Great Depression. In an area so densely populated, it is hard not to notice the homeless. Indeed, we pass them daily, but we fail to stop because of pre-conceived notions of who they are.
Two men, Jonathan Walton and Max Lyons are working to break the misconception that the homeless are lazy, crazy, and harmful drug addicts. Through their selfless acts, they have mobilized hundreds of students to follow in their footsteps.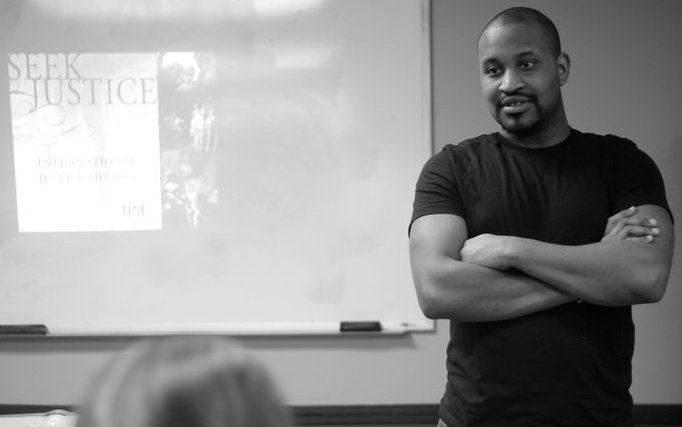 Jonathan, a poet, moved to New York City from Virginia to attend Columbia University. He had a life and death experience that enlarged his view of God and the world. Seeking only after adventures and thrills during his adolescent years, Jonathan sums up his experience in a poem:
"I find myself standing there -- gazing into space. No focus, just blank -- no expression on my face. No sound proceeded out of my mouth because words could not describe my experience. So I took a pen and I wrote it down. I lost control at only 16 years old, instead of the brake, the gas I did hold. I was propelled through the air onto new ground, moving without direction until by grace I was found. God steadied my path, breathed air into my gasp. He gave me another chance when it looked like my last. I flew through the air on a Harley Davidson, over an embankment and into parking spaces. To the left I leaned and then to the right -- then I careened to a stop as is at a red light."
After this traumatic experience, Jonathan couldn't help but to let his life be an expression of love and grace. Jonathan was a sophomore in college; after having just finished publishing his second book of poetry, he discovered the conflict in Northern Uganda. He directed his efforts and poetry towards raising awareness. At an event, he met a philanthropist who wrote him a check for $10,000, commissioning him to continue using poetry to inspire and change.
Jonathan wrestled with what that meant because there are so many ways to take action. He started off by signing up as the director of New York City Urban Project, a summer immersion program that is affiliated with Intervarsity Christian Fellowship. It is open to any college student interested in deepening their understanding of how the Gospel of Jesus Christ speaks to issues of justice such as poverty, homelessness, racism and human trafficking. Students gain hands-on experience and are placed in different non-profit organizations throughout the city.
Jonathan met Max through a mutual friend and invited him to a Feed 500 event. Feed 500 is a program that mobilizes college students to feed the homeless. They have fed more than 10,000 people in the past 3 years. Born and raised in Idaho, Max had developed a deep sense of appreciation for life at a young age. Max grew up agnostic and struggled with depression. At a church snowboarding camp, he had an encounter with God that changed his life. He felt God say that even though you don't want your life, it is valuable to me -- I have created you to live for something more.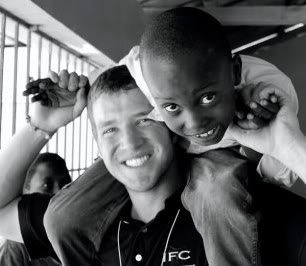 Since that day, he has been living his life in a different way. After moving to NYC, he started working for a consulting firm and began feeding the homeless every Saturday near Penn Station. He didn't just feed them every Saturday morning, but in essence, they fed him. He spent time listening to their stories and just being a friend. Max recognized that many of his friends struggle with low self-esteem. One day, he approached a woman named Silvia offered to buy her some food. At the store she asked if she should stand 5 steps behind him. He said, "of course not, we're friends" and thought to himself that the root of the issue was not homelessness but an inferior complex and poverty mindset.
Max recounted another instance where he got to know guy named Silas. Silas was a guy with many hopes and dreams who was always excited to share them with others. The verbalization of these dreams was instrumental in him actually taking action. Silas is now working at a fragrance store, with the hope of starting his own business someday.
Max shared these stories with Jonathan, and it was the beginning of a ripple effect. Jonathan recognized that a lot of his friends were zealous about helping but did not have the tools to get started. So he began further developing the Feed 500 curriculum. The curriculum provides practical tips on how to serve the homeless in tangible ways. For example, many homeless people have bad teeth so it is probably not a good idea to give them an apple. It is so easy for students to be overwhelmed with the issues. This curriculum gives students an easy entry point into the lives of the homeless. Since inception, more than 4,000 students and volunteers have participated in NYCUP.
The common theme between Jonathan, Max and the students who have participated in NYCUP is that they desire not only to give to the poor but also to spend time with them just as Jesus did, over 2,000 years ago. Jonathan currently works for NYCUP and is expanding programs next summer. Max has moved to the South Bronx as part of an urban renewal project dedicated to serving low-income families. Social change does not mean that you have to move to the South Bronx or become the Director of a program; it can start from the bottom up. If you have a desire to help, I challenge you to start from where these two men did . . . a place of learning and simply being available.
For more information or to donate please visit http://nycurbanproject.com.