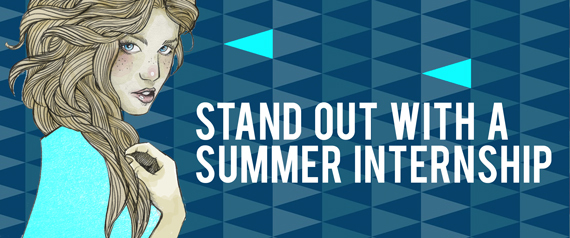 Image Credit: Michelle Marcum, Graphic Designer - Stephens College, Class of 2014
The summer months are the perfect time for college students to add relevant experience to their resume. This experience, whether you're going on to graduate school or launching your career after graduation, gives you a chance to stand out. It's also a great time to start building a career network.
Earlier I wrote a blog post about the summer activities of college STEM women. Today I'm blogging about women from other majors everything from American studies to violin performance majors. Check out these women's college students to see how they're making the most of their summer break.
Laurel Schwartz '15 is an American studies major at Scripps College, Claremont, CA.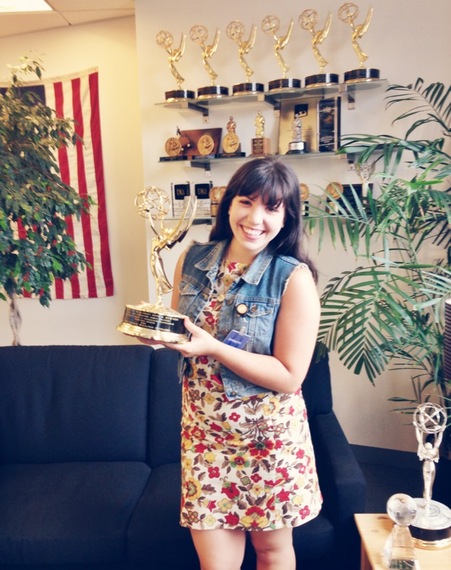 Photo Credit: Julianna Newmeyer
Photo Caption: Laurel is interning at WGBH, the PBS station in Boston, with the American Experience team and at a Boston-based production company, The Film Posse. At WGBH, she researches topics relating to films that are in either pre- or post-production and generates web content for social media platforms and staff events relating to upcoming films. At The Film Posse, Laurel works closely with the production staff to conduct research for their upcoming films, draft grant proposals, raise funds through crowd-sourcing tools and design, and execute a podcast series to complement their upcoming film about Lorraine Hansberry, African-American playwright and civil rights activist.
Andrea Farah '15 is a fashion merchandising and business administration double major at St. Catherine University, St. Paul, MN.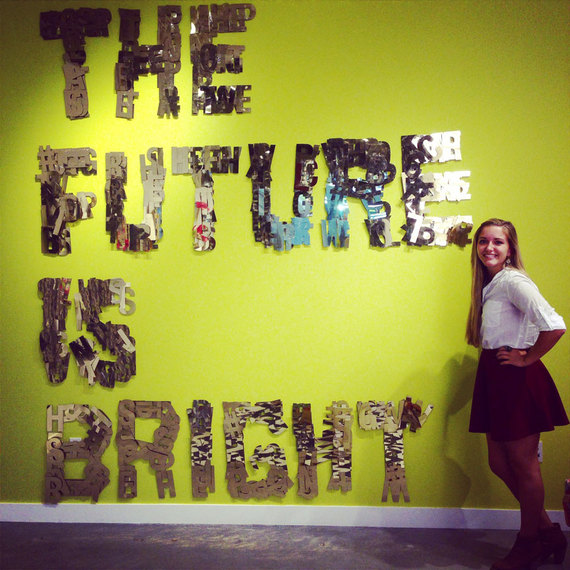 Photo Credit: Courtesy of Andrea Farah
Photo Caption: Andrea is doing a visual/brand internship with BCBGMAXAZRIAGROUP at their corporate headquarters in Los Angeles. She is learning the visual merchandising process for displays in stores worldwide and working on branded research to help BCBGMAXAZRIA customers and employees live a "Bon Chic" life.
Kelsey Henke '15 is a justice and psychology double major at Mount Mary University, Milwaukee, WI.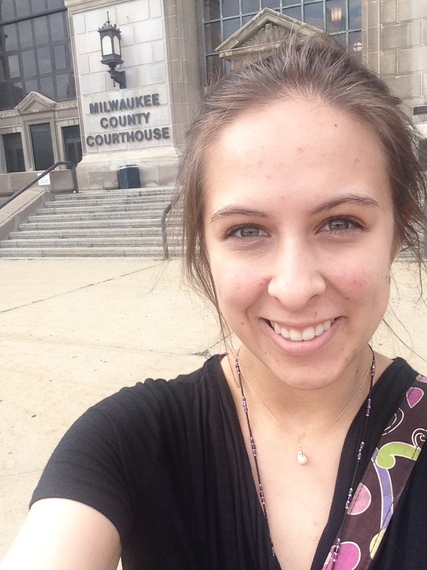 Photo Credit: Kelsey Henke
Photo Caption: This summer finds Kelsey Henke interning in the Milwaukee County District Attorney's office's Domestic Violence unit. She assists victims during intake, guides them through the court system process, and assists them in court. Following graduation Kelsey plans to begin work on her master's degree in a related field or perhaps pursue a career in the court system.
Susana Puente-Matos '14 double majored in Chinese and French at Wellesley College, Wellesley, MA.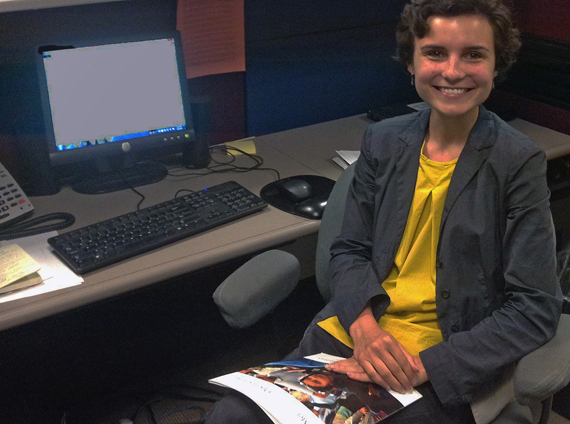 Photo Credit: Courtesy of Susana Puente-Matos
Photo Caption: Susana Puente-Matos is spending her summer at the Metropolitan Opera Guild in New York City as a development intern. She is working closely with the development team to seek and request new grants from foundations for the guild's various education programs; she will also be compiling an annual report for the organization's last fiscal year. Susana is getting a glimpse of what is entailed in arts administration in the United States before pursuing a master's degree in arts management in Italy.
Mädchen Specht '16 is a double major in international studies and philosophy at Hollins University, Roanoke, VA.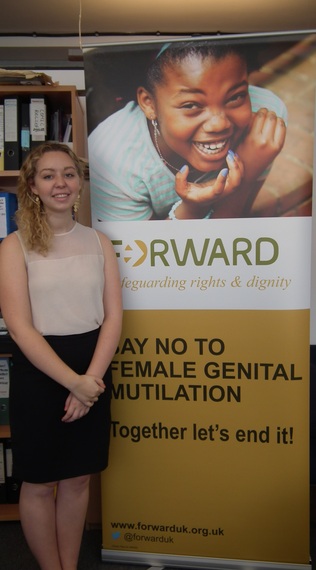 Photo Credit: FORWARD UK
Photo Caption: Mädchen Specht is spending her summer as a student intern at the Foundation for Women's Health Research and Development (FORWARD), a London-based organization that addresses the practice of female genital mutilation, child marriages, and obstetric fistula in Africa and the United Kingdom. She is working to support the Youth Team at FORWARD by helping to run the Young Women's Advocacy Group and supporting event planning. Mädchen is also preparing resources and creating a school pack to be distributed throughout the UK this fall. Her career goals include the Peace Corps and graduate work in human rights and international development.
Ko Bragg '15 is a history major at Spelman College, Atlanta, GA.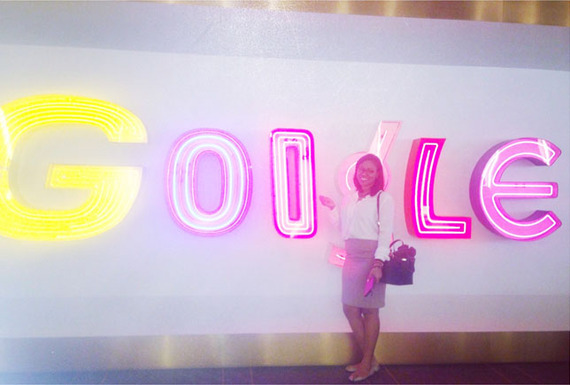 Photo Credit: Spelman College
Photo Caption: Ko Bragg is going BOLD with Google this summer. As a Google BOLD (Building Opportunities for Leadership and Development) intern in Ann Arbor, MI, Bragg is an associate account strategist in the Small and Medium Services department at Google. In her customer service role, Bragg helps businesses troubleshoot and optimize their advertising accounts to acquire as many ads as possible on Google and its partner sites. She also enforces Google's policies, helping to determine what is and is not allowed per legal guidelines. Designed to provide exposure to the technology industry for students who are historically underepresented in the field, the 11-week internship program provides personal and professional development programming, mentoring, and community building.
Diandra Russo '14 majored in music therapy at Alverno College, Milwaukee, WI.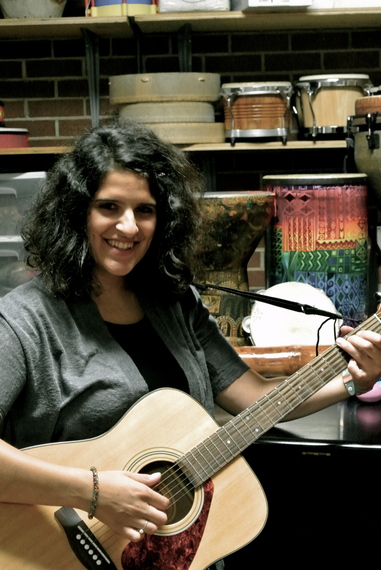 Photo Credit: Tanya Manslan
Photo Caption: Diandra Russo is spending her summer and fall in New Orleans interning as a music therapist at a psychiatric hospital where she assesses patients' needs and determines treatment goals. Using the expressive arts, she offers patients an alternative outlet for their emotions and helps them develop healthy coping skills. Some of the techniques she uses include drawing to music, moving to music, and learning creative song-writing and song analysis. Her career goals include moving back to her native Switzerland, becoming a music therapy advocate, private practitioner, and eventually an educator.
Ashleigh Hughes '15 is a political science major with an international relations minor at Notre Dame of Maryland University, Baltimore, MD.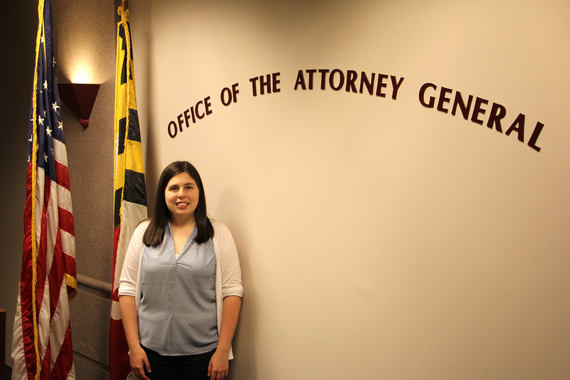 Photo Credit: Maryland State Police
Photo Caption: For her summer internship in the Consumer Protection Division of the Office of the Maryland Attorney General, Ashleigh Hughes is mediating disputes between consumers and businesses. She helps clients navigate landlord/tenant issues and other conflicts by providing them with information needed to resolve their complaints. Ashleigh, who plans to practice law, has a passion for advocacy and conflict resolution. In her off-hours, she serves as director of community outreach for Parts of Peace, a student-run charity that connects needy families in Maryland with supplies, training, and resources.
Erin Moran '15 is a communication studies and theatre double major at Saint Mary's College, Notre Dame, IN.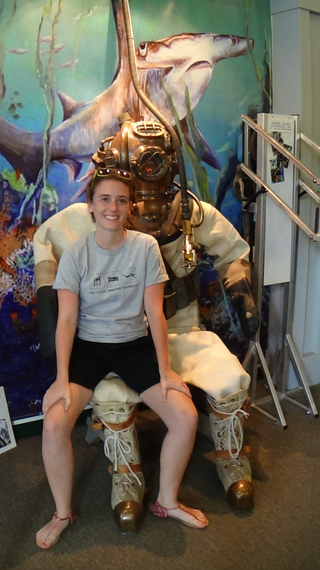 Photo Credit: Courtesy of Erin Moran
Photo Caption: This summer, Erin is an intern at the History of Diving Museum in Islamorada, FL, one of the Florida Keys. This internship provides Erin with the opportunity to exercise her creative side. In this role she's working with others to create a commercial for the museum. She's also designing postcards for the museum gift shop and will create an online web store. Because the museum is located in a high tourist area, people from all over the world come to visit the museum.
Manahil Siddiqi '15 is an independent major in global health at Bryn Mawr College, Bryn Mawr, PA.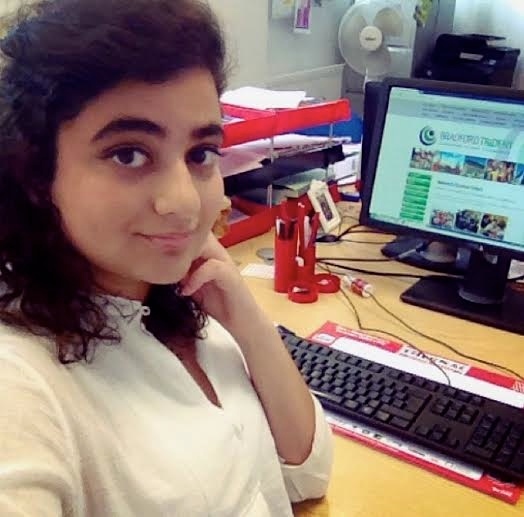 Photo Credit: Courtesy of Manahil Siddiqi
Photo Caption: Manahil Siddiqi is the community health intern for Bradford Trident, a UK-based organization committed to promoting the well-being of citizens experiencing inequalities and deprivation in the city of Bradford. Manahil is researching the health experiences of the newly arriving Central and Eastern European immigrant women in the area. As intern, Manahil also works with the Healthy Lifestyles project which focuses on improving nutrition, increasing physical activity, and reducing social isolation for these women among the city's residents. She is on the development team for a new women's center that will serve as an inviting social space for women-centered health education, fitness, and health activities. Manahil wants to continue exploring the intersections between migration and women's health and working with immigrant and refugee communities to design and implement public health initiatives that are empowering and sustainable.
Julisa Campbell '15 is a studio art major at Mount Holyoke College, South Hadley, MA.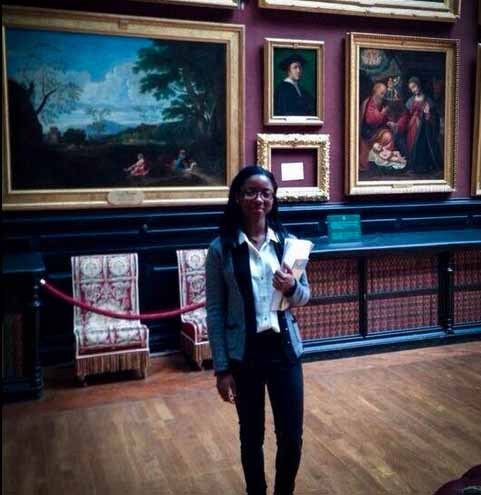 Photo Credit: Mount Holyoke College / Julisa Campbell
Photo Caption: Julisa Campbell is spending her summer as an intern at Château de Chantilly, in Chantilly, France. She gives guided tours of the museum, the second largest in France after the Louvre in Paris. This internship is a part of Mount Holyoke's international internship program, where qualified students are chosen for select partner organizations around the world. Her career goals include working with art, film, or music while traveling the world.
Mallory Hayes '16 is a violin performance major at Converse College, Spartanburg, SC.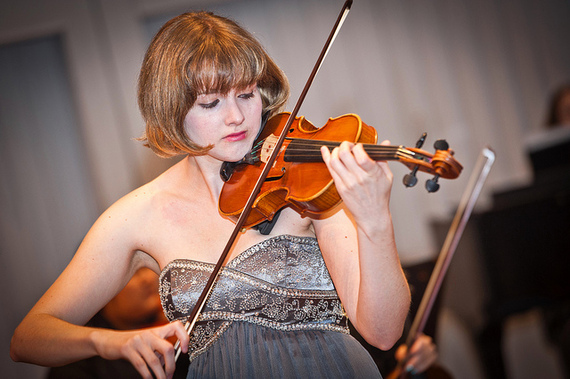 Photo Credit: Hot Eye Photography
Photo Caption: Violin performance major Mallory Hayes is spending her summer at Brevard Music Center in North Carolina, a premier summer training institute and festival that presents more than 80 public concerts. Mallory received a full scholarship to the program, was invited to join Brevard's faculty orchestra, and was selected in a blind audition to perform in concert there with renowned violinist Itzhak Perlman. When she returns to Converse College in the fall, she will assume the role of principal second violin with the Spartanburg Philharmonic Orchestra as the youngest person ever to hold a leadership position with the orchestra. Mallory plans to earn a graduate degree in music performance and pursue a career as a professional musician, performing with a symphony and perhaps starting a traveling chamber group.
Women's colleges provide endless opportunities for their students, regardless of their academic interest area in a supportive environment, where dreaming big is encouraged. At a women's college, you won't be told you can't do something, simply because you're female nor will you be told what to think (but you will be exposed to all kinds of stimulating thoughts and ideas).
In addition, colleges for women are affordable and provide a quality education. More and more college-bound high school girls are deciding to attend a women's college. See for yourself by reading my first Huffington Post blog post, Why I Chose a Women's College.
To learn more about women's college read my other Huffington Post blog posts or visit my blog: Advantages of a Women's College. Here you'll also find a comprehensive listing of all women's colleges in the Unites States.
Photo captions provided by the referenced college or student.