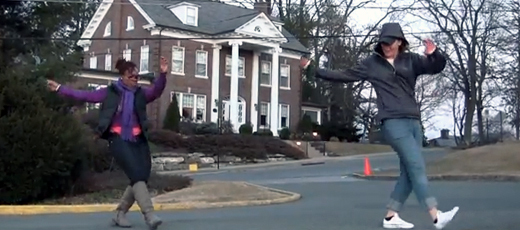 Photo Credit: Cedar Crest College
Pharrell's "Happy" video has inspired many people to create "Happy" videos of their own, including numerous colleges across the country. It's not surprising. This award-winning song is contagious; it's easy to start clapping along on your way to catching a 4-minute dose of cheer.
In today's blog post, I'm sharing with you "Happy" videos from the following women's colleges: Bennett College, Cedar Crest College, and Stephens College.
Bennett College

Cedar Crest College

Stephens College

I hope you enjoy these videos. Thanks to everyone involved, and a BIG thanks to Pharrell Williams for getting the "Happy" movement started!
(And Happy Belated Birthday, Pharrell!)