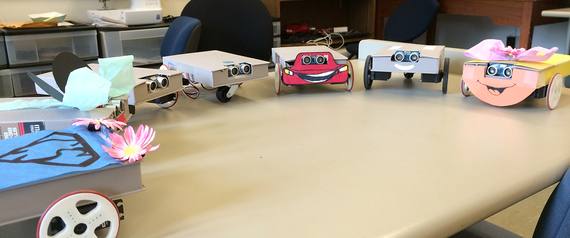 Photo Credit: Mount Holyoke College
Photo Caption: This summer, Lia Poulos and other students in Audrey Lee St. John's computer science lab at Mount Holyoke College are building robots to work collaboratively as autonomous teams.
Having graduated from a women's college with a degree in biology, I thought it would be fun to see what my fellow STEM sisters are doing this summer. As a former recruiter, I know that the experience gained is extremely valuable when looking for employment or entering graduate school.

By the time I graduated, I had several excellent work experiences to add to my resume. Because of this, I've always felt women's colleges excel at providing their students with opportunities for gaining hands-on research experience. Having hands-on experience is the competitive advantage so many students now are seeking, and one of the reasons more STEM girls are deciding to attend a women's college. To learn more, read a previous blog post of mine, "Why First-Year STEM Girls Attend Women's Colleges."

Colleges for women graduate students in all areas of STEM (science, technology, engineering, and mathematics) typically with hands-on experience in their STEM area of interest. This experience is gained on or off campus, domestically or abroad. See for yourself with the representative assortment of summer stories listed below.
Lia Poulos '16 is a physics and computer science major at Mount Holyoke College, South Hadley, MA.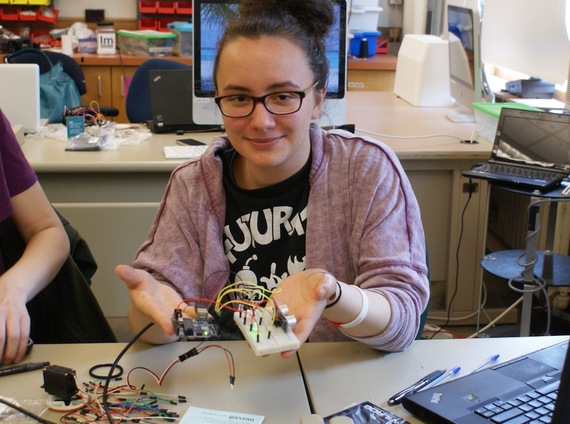 Photo Credit: Mount Holyoke College / Emily Weir
Photo Caption: Lia Poulos is spending her summer at Mount Holyoke College as part of Assistant Professor of Computer Science Audrey Lee-St. John's robotics research group. Lia, as part of a small team of students, is building and programming a group of robots that will autonomously cooperate to perform tasks. This is the first step in a long-range project to have teams of robots perform search-and-rescue missions in areas too dangerous for humans. Lia's career goals involve obtaining an M.A. degree in robotics or electrical engineering and working in the field of hardware development.

Kate Bussey '15 is a chemistry major at Saint Mary's College, Notre Dame, IN.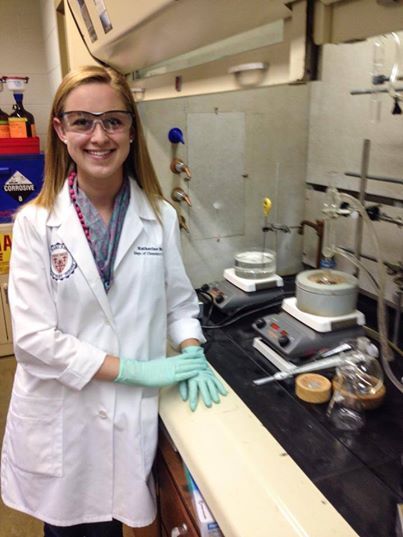 Photo Credit: Courtesy of Kate Bussey
Photo Caption: As part of the Marjorie Neuhoff Summer Science Research Communities, Kate Bussey works with faculty to synthesize ligands to make copper complexes that can be used as catalysts in an atom transfer radical addition (ATRA) reaction. The goal is to calculate the activation rate of each ligand. The Research Communities are funded by a portion of the bequest of Marjorie Neuhoff '61 and facilitates close collaboration in the sciences between students and faculty.

Casandra Conigliaro '15 is a mathematics major at Alverno College, Milwaukee, WI.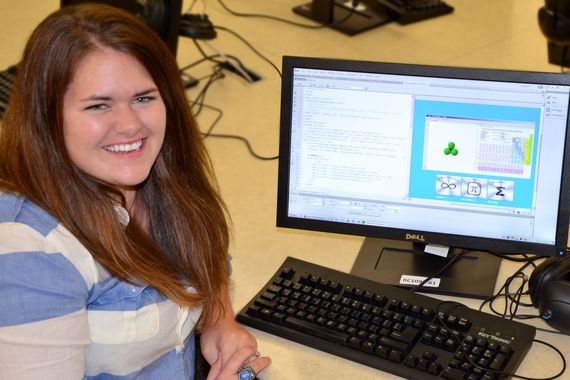 Photo Credit: Alverno College
Photo Caption: Casandra Conigliaro's internship involves an exciting development in mathematics. Thanks to a grant from the National Science Foundation, a member of Alverno's math faculty is developing applets for a program called GeoGebra. This program offers a visual way to promote an understanding of linear algebra and its applications. Casandra designed a web site to help Alverno faculty share their math research, and will be attending a Mathematical Association of America conference later this summer. Her career goal is to become an actuary.

Shacora Rorie '16 is a biology major at Bennett College, Greensboro, NC.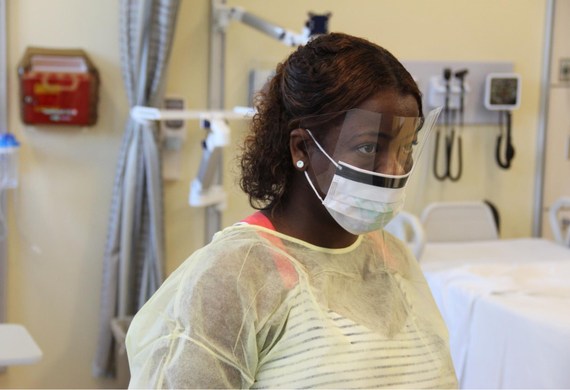 Photo Credit: Health Equity Academy - Duke University School of Nursing
Photo Caption: Shacora Rorie is spending her summer at Duke University in Durham, NC, as one of nine scholars participating in the Health Equity Academy (HEA). This Pre-entry Immersion in Nursing (PIN) allows her to work with Duke faculty, advisers, and mentors to develop an enhanced understanding of social determinants of health by exploring health access, health disparities, and health equity. HEA scholars are high-achieving/high-potential students who are from groups with economically disadvantaged circumstances and are under-represented in nursing. Shacora is the first in her family to attend college.

Mariem Ayadi '16 is an engineering and computer science major at Smith College, Northampton, MA.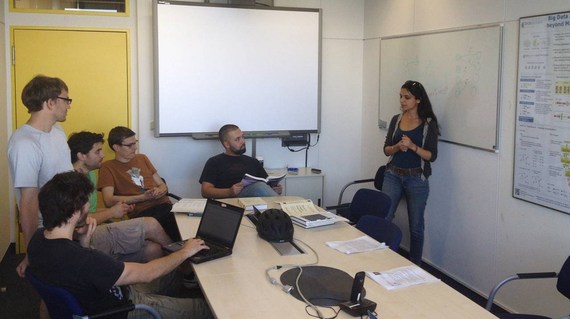 Photo Credit: The Database Systems and Information Management (DIMA) Technische Universität Berlin
Photo Caption: After two consecutive internships at KAYAK software, Mariem's interest in computer science has grown tremendously. This summer, she decided to try out the research field. Thanks to the Smith College PRAXIS grant, Mariem is currently in Berlin, Germany. Smith College's Praxis program provides an opportunity for every Smith student to undertake an internship funded by the college. She joined the Database Systems and Information Management (DIMA) group at the Technical University of Berlin. Mariem is working among the Stratophere (soon to be renamed Flink) team. The project is an open source big data analytics platform that recently joined the Apache Software Foundation. In the beginning of June, thanks to the Google for Education, Women in Tech Conference and Travel Grants, Mariem was offered the opportunity to attend DevoxxUK, a major Java programming conference in London.

Caitlin Kent '15 is a biology and chemistry major at the University of Saint Joseph, West Hartford, CT.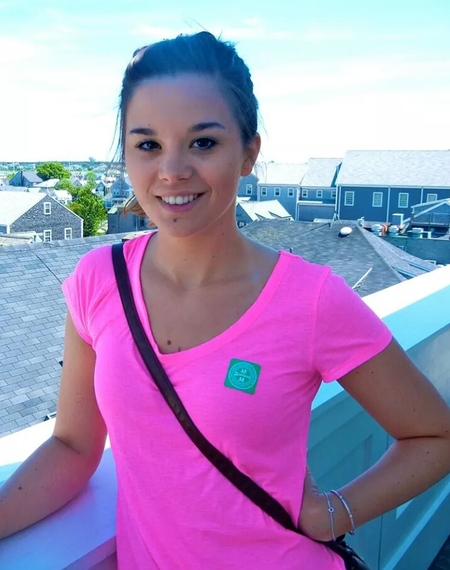 Photo Credit: University of Saint Joseph
Photo Caption: Caitlin Kent is working in Dr. Peter Setlow's lab at UConn Health in the Molecular Biology and Biophysics department. His research focuses on investigating sporulation and germination of different Bacillus species. "If it weren't for the encouraging environment from both our wonderful Biology and Chemistry department, I would have never considered making science a career. The tight-knit community our university offers has opened so many doors for me as a scientist."
Paige Atkins '15 is a biology major at Brenau University Women's College, Gainesville, GA.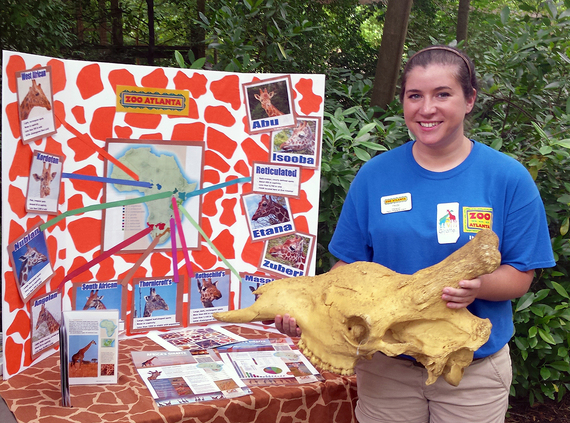 Photo Credit: Zoo Atlanta
Photo Caption: Paige Atkins is currently in the summer intern program at Zoo Atlanta. Paige works in the education department as an exhibit interpreter informing visitors about the animals and their enclosures, as well as providing general education about the zoo's conservation program. Paige began her search for an interesting internship last summer because a hands-on experience focused on education and conservation efforts is important to her.

Najja Ellis '15 is a mathematics and electrical engineering major at Spelman College, Atlanta, GA.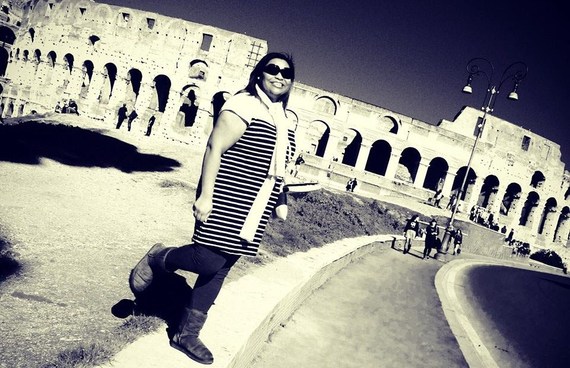 Photo Credit: Spelman College
Photo Caption: Thanks to her summer cooperative education experience, Najja Ellis is going places she never imagined. As a fleet engineering co-op intern with Delta Air Lines, Najja is responsible for executing development, design and process and inspection documentation in support of Delta's worldwide maintenance activities. In her role, she provides quality and timely technical documentation to correct problems affecting aircraft structure. Now in her third co-op term with Delta, Najja has traveled to Brussels, Belgium; Barcelona, Spain; Dublin, Ireland; Rome, Italy; and Dubai, United Arab Emirates. This summer she plans to travel to at least five more countries for further global exposure.
Rebecca Rubinstein '15 is a biology and Spanish major at Wellesley College, Wellesley, MA.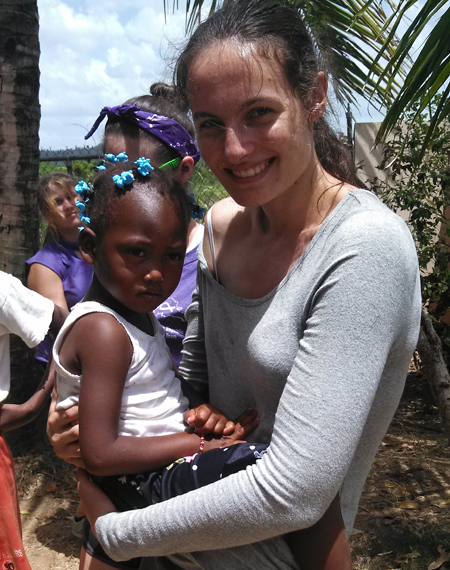 Photo Credit: Courtesy of Rebecca Rubinstein
Photo Caption: Rebecca is spending her summer in La Romana, Dominican Republic, as a Center for Tropical Diseases Research Fellow with the University of Texas Medical Branch. Rebecca and her colleague Kaska Watson, collect and sort mosquitoes from various bateyes (i.e., housing communities) provided by sugarcane companies for their workers. UTMB is hoping to learn more about Chikungunya, a virus new to the Western Hemisphere that is transmitted by the Aedes aegypti mosquito. Rebecca also interviews fever patients and collects blood samples at hospitals in La Romana. After she graduates, she wants to work in tropical medicine and epidemiology as a researcher or physician.

Mary Kate Hussey '15 is a chemistry major at Saint Mary's College, Notre Dame, IN.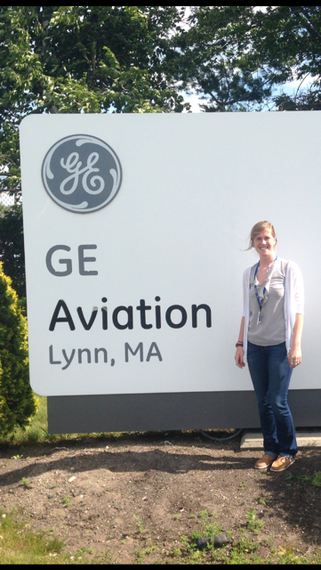 Photo Credit: Courtesy of Mary Kate Hussey
Photo Caption: Mary Kate is in Saint Mary's dual degree engineering program in cooperation with the University of Notre Dame. She takes courses at both institutions and will graduate next spring from Saint Mary's with a bachelor's in chemistry. She'll attend Notre Dame full time for another academic year and graduate in 2016 with a degree in chemical engineering. This summer, she has a chemical engineering internship at GE Aviation in Lynn, MA, a plant that designs and builds jet and helicopter engines for the U.S. Military.

Lorita Agu '15 is a biochemistry major at Converse College, Spartanburg, SC.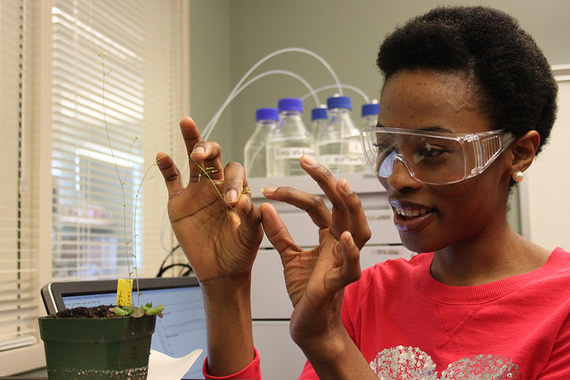 Photo Credit: Hot Eye Photography
Photo Caption: Converse College rising senior Lorita Agu is participating in a nine-week summer undergraduate research internship at one of the world's top-ranking scientific institutions, the Albert Einstein College of Medicine (Bronx, NY). She is working with researchers in the infectious diseases area, where her work focuses on finding better ways to diagnose, treat, and prevent tuberculosis. Lorita plans to attend medical school after she graduates from Converse and specialize in internal medicine.

Ning Xie '15 is a computer science major at Mount Holyoke College, South Hadley, MA.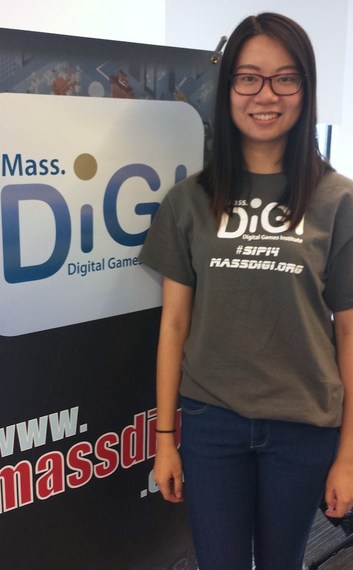 Photo Credit: Ning Xie / Mount Holyoke College
Photo Caption: Ning Xie is spending her summer at Massachusetts Digital Games Institute, in Worcester, as a Summer Innovation Program intern. She's working on a team of 22 students and with industry mentors to design and develop four video games that will be launched into the market at the end of the 11-week program. Her career goals include working in the field of digital games and mobile application development.

Mackenzie Beyer '15 is a chemistry and forensic science major at Cedar Crest College, Allentown, PA.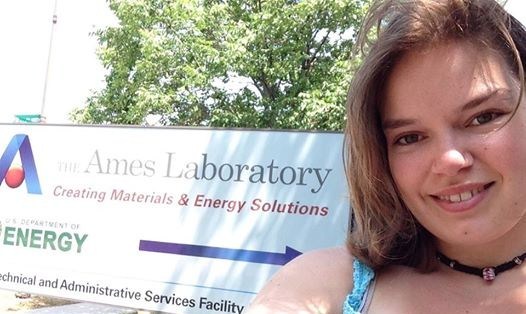 Photo Credit: Mackenzie Beyer
Photo Caption: Mackenzie Beyer is working this summer at Ames Laboratory, operated by and located on the campus of Iowa State University. Her internship involves working with bullet casings that have been previously compared and tested by experts in her field to find whether they were shot from the same gun. By taking 3D scans of the casings, Mackenzie is working to understand how these experts came to their conclusions and whether or not something about the casing itself would cause an examiner to report a false match or a false non-match. She also is working to determine whether there is a minimum amount of striations that would cause an examiner to consider a casing to be unsuitable for comparison. She will present her finding to her fellow interns at the end of the summer. After graduation, Mackensie plans to pursue a master's degree in forensic science with a focus on toxicology.

Tinodaishe Antoinette Mandebvu '16 is a biochemistry major and business administration minor at St. Catherine University, St. Paul, MN.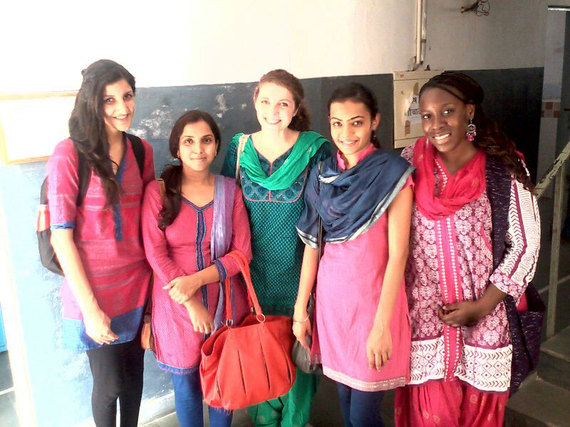 Photo Credit: Courtesy of Tinodaishe Antoinette Mandebvu
Photo Caption: Tinodaishe Mandebvu, pictured at the far right, is working with the S M Sehgal Foundation's agriculture team on creating strategies to empower female farmers in the Mewat district of Haryana, India. Her work involves research on the socio-economic status of the women in Mewat and conversations with them in order to develop a better understanding of their situation. Despite the fact that women constitute 75 percent of the agricultural labor in India, they are excluded from land ownership and income generation. Once social barriers are dealt with, the women can have access to the technical help such as soil testing, best practices, and effective use of seed.

Brittany Dunkerly '15 is a biology major at Notre Dame of Maryland University, Baltimore, MD.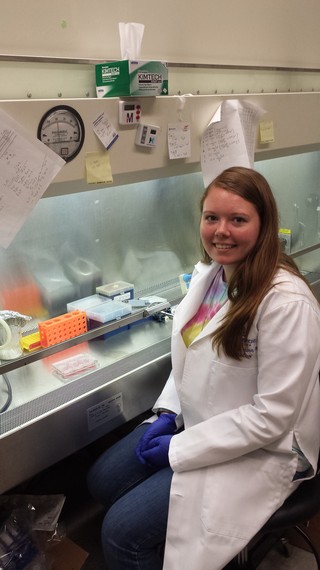 Photo Credit: Samarjit Das, PhD
Photo Caption: As a participant in Notre Dame's Sr. Alma Science Year program, Brittany Dunkerly is spending her summer (and the rest of the academic year) at the world-renowned Johns Hopkins School of Medicine in Baltimore. Through the program, Brittany will continue in the cardiac pathology lab of Dr. Charles Steenbergen, where she has conducted research for two years. Her work contributed to the article "miR-181c Regulates the Mitochondrial Genome, Bioenergetics, and Propensity for Heart Failure In Vivo," published in the May 2014 issue of the scientific journal PLOS One. After graduation, Brittany plans to pursue a Ph.D. in pathobiology or cellular and molecular medicine.

If you're a STEM girl, I hope these summer STEM stories sparked an interest in women's colleges and perhaps even inspire you to consider attending a single-sex college. Additional stories, like these can be found on many of the women's colleges web sites. For a list of all the women's colleges in the United States, visit my blog: Advantages of a Women's College.

Photo captions provided by the referenced college or student.