Love is in the air! The past few days have brought a flurry of engagement announcements and wedding celebrations. We here at Dish Nation want to make sure you're staying on top of the latest romantic developments, from premature courtship engagements, to Golden Globe announcements, to the not-your-average nuptials!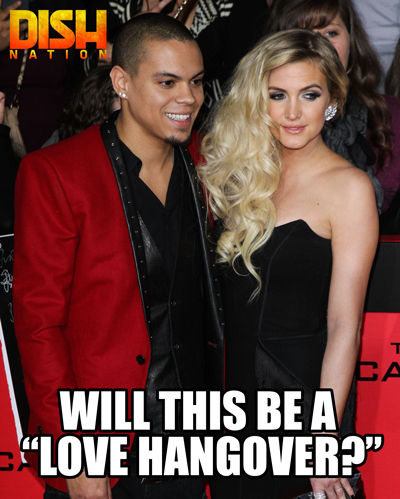 First, Ashlee Simpson announced via Twitter on Monday that she and her beau of seven months are now engaged. Wait, she was dating someone? Yes. You know who that someone is? No. We didn't either. Turns out, it's none other than Diana Ross' son, Evan Ross. She's nearly a Supreme-in-Law! So... congrats, Ashlee! Here's hoping you make it to the wedding day. We mean, YAY! LOVE!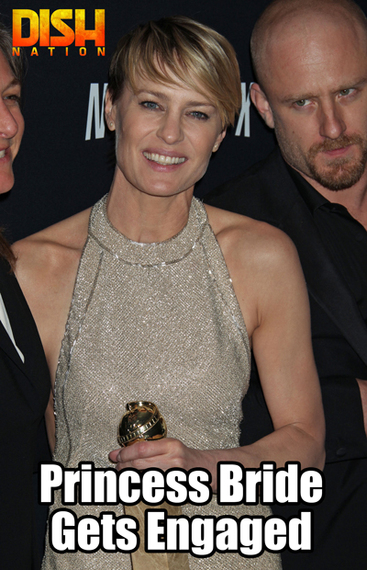 Next up, it was confirmed for a third time at the Golden Globes after a couple ring-on-the-finger sightings that Robin Wright is engaged to fellow actor Ben Foster (currently starring in Lone Survivor). You may remember Robin Wright as Robin Wright Penn, as she was previously married to Sean Penn (and has two children with him.) Robin and Ben have been together roughly two years but they're only 14 years apart in age, guys. Congrats you two!
Finally in news of the weird (although these two will have you know THERE'S NOTHING WEIRD ABOUT LOVE), Whitney Houston's daughter Bobbi Kristina married her not-brother-but-sort-of-considered-to-be, Nick Gordon. Nick was taken in by Whitney and the rest of the Brown family when he was 12, and the two have always been "close," according to family. They actually were engaged in October 2012 (eight months after Whitney's passing), but then weren't, and then were again in July 2013. See? Love conquers all. And now, according to Bobbi Kristina's Twitter feed, they are #HAPPILYMARRIED. Some reports are saying they've been married since November, but kept it a secret until recently. Not surprising.

So, there you have it folks. Love is apparently thick in the air in 2014. Who do you think will be the next celebs to get engaged or elope? Sean Penn and Charlize Theron? Katy Perry and John Mayer?