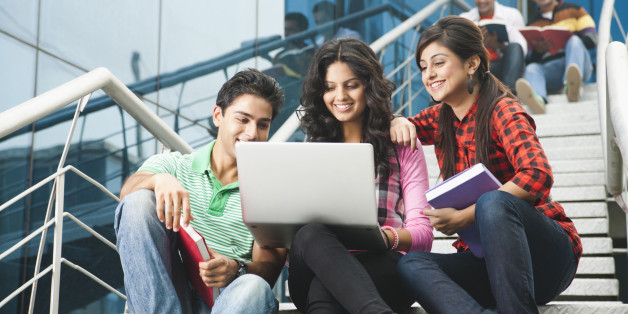 As our society becomes more dependent on technological and medical innovations, Science, Technology, Engineering, Math (STEM) knowledge is becoming ever more valuable. According to the Brookings Institute, STEM jobs now make up 20 percent of the total job market and 29 percent of government jobs, and those figures will only continue to grow.
And here's to some good news for D.C.-dwellers, or potential residents looking for a career in STEM.
D.C.-Arlington-Alexandria has just secured itself a position among the nation's best areas for STEM graduates in a recent study.
NerdWallet, a consumer finance website, compiled a list of the top ten metro areas for STEM graduates. Although job opportunities in STEM are spread out across the country, there are some areas better suited for STEM graduates than others. To determine this list, NerdWallet has taken a look at three critical factors:
• Demand for STEM jobs. NerdWallet looked at the percentage of total jobs that require a STEM bachelor's degree. This was weighted at 50 percent because employment is an enormous issue for recent graduates. As of 2011, 28.6 percent of 18 to 24 year-olds were underemployed.
• Median salaries for STEM jobs. NerdWallet looked at the average salary of workers in STEM jobs requiring a bachelor's degree or more, weighted at 30 percent of the total score.
• General state of the local economy. Thriving cities have low unemployment rates and high overall salaries. NerdWallet weighted these factors at 20 percent of the total score.
Using data from the Brookings Institute, the study found that the San Jose-Sunnyvale-Santa Clara area offers the best opportunities for STEM grads to work in a variety of industries. It's no surprise that this area, located in Silicon Valley and home to such companies as Cisco, PayPal and Intel, boasts the highest number of total STEM jobs and the highest starting salaries among all metropolitan areas.
More interesting, however, was how the rest of the list fared. The Washington, D.C.-Arlington-Alexandria area took second, beating out 355 other metro areas for the next spot. Although jobs in politics are aplenty, the nation's capital offers a variety of jobs in biotechnology, healthcare, computer systems design, software publishing, and science and technical consulting as well. Large employers looking for STEM graduates include Computer Sciences Corporation, Micron Technology Virginia, Marine Corps Base Quantico, and George Mason University, which also has a STEM Accelerator program dedicated to attracting and educating more STEM students.
In addition, nearly 20 percent of all jobs in the D.C. area require a STEM bachelor's degree or higher, and the average salary is a healthy six figures. The area's general economic landscape is also vibrant and healthy. D.C. metro boasts the lowest unemployment rate of any major area. At 5.8 percent, this figure is well below the nation's average of 7.6 percent, as of June 2013.
Huntsville, Alabama took the third spot as San Francisco-Oakland-Fremont and Trenton-Ewing rounded out the top five. Read the full study online.
Follow NerdWallet on Twitter: www.twitter.com/NerdWallet