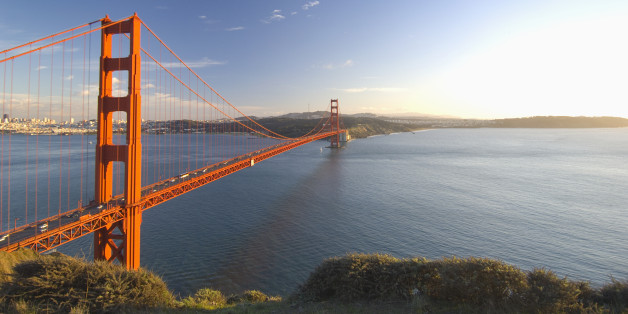 If you've ever day-drank at Dolores Park or felt socially-shamed by your [lack of] recycling habits, you're not alone.
A new interactive tool on a mission to provide consumers with such quality of life information about cities has revealed the top 10 things people miss about San Francisco. Using a simple fill-in-the-blank format, City Chattr allows users to explore, share, and curate local knowledge -- or insider information that only a resident would know.
I used to live in [blank] and I really miss [blank]
The City by the Bay is among the tool's flagship cities, along with seven others. Known for its artsiness, thriving tech culture and open-minded ethos, San Francisco has plenty to offer its diverse population.
Check out the top 10 things people miss about San Francisco:
10. How everyone is on a fake diet
9. How even the dive bars used fresh squeezed juice
8. Going to a bar with 30 beers on tap, all of them local
7. Gay bars with punny names like Moby Dick
6. How people are motivated by changing the world
5. How people are socially shamed if they don't recycle
4. People saying things like "cauliflower is the new kale"
3. How the fog has a Twitter account
2. Day drinking in Dolores Park
And the #1 response is:

1. My company is "the [startup] for [group of people]"
Do you agree? In addition to viewing top-rated and most recent user comments, NerdWallet created a Local Leaders & Influencers page to complement the tool so visitors can see what notable San Franciscans love most about their city. They include: David Weir of 7x7, Phillip Kilbridge of Habitat for Humanity Greater San Francisco, Anthony Ha of TechCrunch, and Om Malik of GigaOM. To view their responses and many more, click
here
. NerdWallet CEO Tim Chen explains the rationale behind City Chattr:
There is an enormous amount of local knowledge that is not being fully tapped. After we created the Cost of Living Calculator to assess financial differences between cities, we realized that a complementary tool to address more nuanced, quality of life information was needed. City Chattr offers this insight in a platform curated by the consumer, for the consumer.

Since 2009, NerdWallet has been providing trusted and unbiased information to consumers, helping them save money and feel secure about their financial decisions. With City Chattr, NerdWallet brings this same transparency to communities across the country, revealing each city's allure -- and its best-kept secrets.