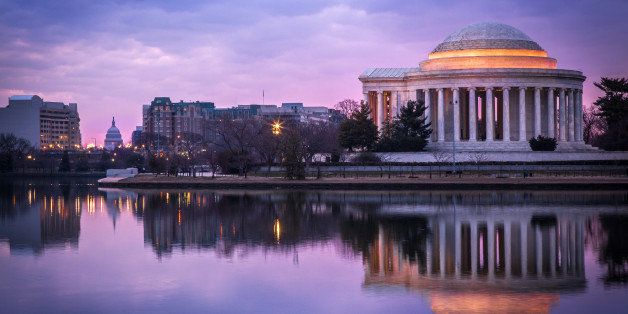 If you've ever lived or traveled to DC, have you:

Eaten at Ben's Chili Bowl?
Suspected a friend is secretly part of the CIA?
Gotten the hookup to attend an embassy event?

If you answered yes to any of those, you're not alone.

A new interactive tool is on a mission to provide consumers with such quality of life information about cities. Using a simple fill-in-the-blank format, City Chattr allows users to explore, share, and curate local knowledge -- or insider information that only a resident would know.
I used to live in [blank] and I really miss [blank]

Washington, D.C. is among the tool's flagship cities, along with seven others. The epicenter of American politics, it is known for its rich history and culture, both of which are illuminated in many of the city's top-rated responses. Do you agree with what City Chattr has found to be the top 10 things people miss about our nation's capital?

10. Sneaking drinks into Jazz in the Garden
9. The frat stars of Glover Park
8. Jumbo slice in Adams Morgan after a crazy night out
7. Getting the hookup to attend an embassy event
6. Accidentally eating at Ben's Chili Bowl
5. The never-ending metro track maintenance. NOT
4. 4pm happy hours - hardworking government employees!
3. Navigating tourists on the National Mall
2. DC freaks out about 3 inches of snow, shuts down

And the #1 response is:

1. Suspecting that a friend is part of the CIA

In addition to viewing top-rated and most recent user comments, NerdWallet created a Local Leaders & Influencers page to complement the tool. This page allows visitors to view what notable Washingtonians miss most about their city. They include: Padmanabhan Seshaiyer of George Mason University, Dan Simons of Founding Farmers, Judd Legum of ThinkProgress, Andrea Purse of Center for American Progress, and Cameron McCosh of American Action Forum. To view their responses and many more, click here.

NerdWallet CEO Tim Chen explains the rationale behind City Chattr: "There is an enormous amount of local knowledge that is not being fully tapped. After we created the Cost of Living Calculator to assess financial differences between cities, we realized that a complementary tool to address more nuanced, quality of life information was needed. City Chattr offers this insight in a platform curated by the consumer, for the consumer."

Since 2009, NerdWallet has been providing trusted and unbiased information to consumers, helping them save money and feel secure about their financial decisions. With City Chattr, NerdWallet brings this same transparency to communities across the country, revealing each city's allure -- and its best-kept secrets.
Follow NerdWallet on Twitter: www.twitter.com/NerdWallet