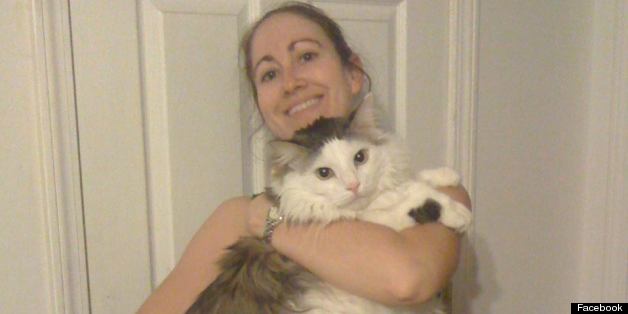 This story was produced in partnership with Facebook Stories. Submit your own Facebook story here.
----
I was living in New Orleans when Hurricane Katrina struck. It was 2005, and thankfully, I was evacuated to Texas. When I returned about two weeks later, my home was still without electricity, but at least it was standing.
I was lucky. I had time to evacuate and even take my cats with me. But not everyone who survives a natural disaster has that option. Many people lose their homes and their belongings without warning, or even worse, they suffer the loss of a loved one.
When I returned to New Orleans, I immediately noticed the large number of animals that had been left behind. I had brought as much pet food back with me from Texas as I could, and tried to make sure that some of these displaced pets were fed before they were rescued. Most of them were eventually brought out of state and adopted by loving homes until the owners could be found. In some cases, it took months, even years, for pets to be reunited with their families.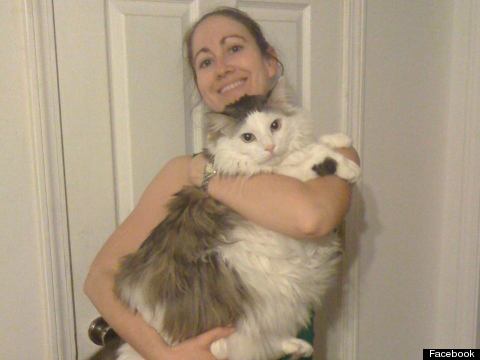 When you've lost everything - your neighborhood, your home, or someone you care about - getting even the smallest piece of your life back can mean everything to you. For people dealing with the aftermath of a natural disaster, being reunited with the furriest member of their family can make all the difference - and I've made it my mission to help make these reunions possible.
Using Facebook, I've created pages dedicated to bringing pets home to their owners. Along with a network of dedicated animal lovers spread all across the country online, we've tried to help reunite displaced animals with their families after events like Hurricane Sandy, the West, Texas fertilizer plant explosion, and now, the tornado in Moore, Okla.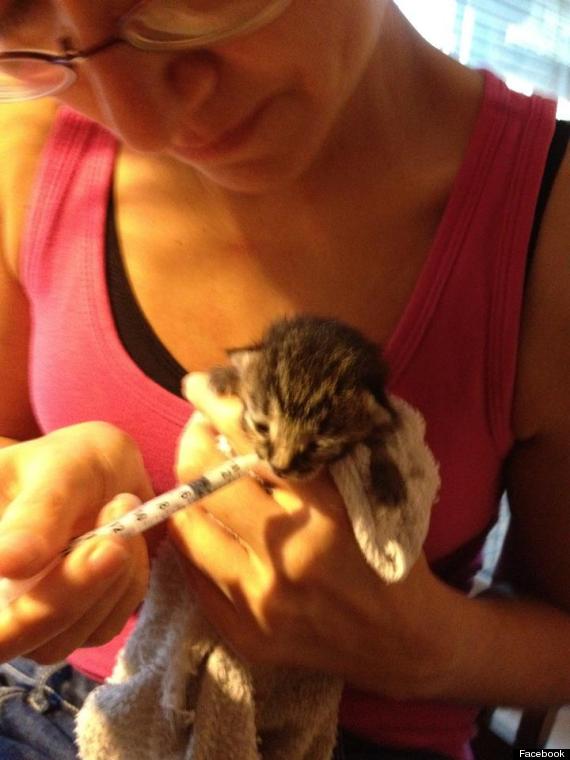 This is a photo of my newest addition, Stormy, a kitten I adopted after she was abandoned during Hurricane Isaac. A woman posted on Facebook that she had found a baby kitten, and I walked her through what to do that night on Facebook and picked her up the next morning. She was so young that I had to bottle-feed her.
We saw a lot of reunions after Sandy, and in West, Texas, and we're just starting to see pets reunite with their owners in Moore. Of course, the page cannot take credit for all of these reunions, but if it reunites one animal with its family, then it has done its job.
I can't begin to explain how people feel when they see that their pet has been found safe. They tell us they cry tears of joy and are always incredibly grateful. We helped a family member get home. These reunions keep me motivated to keep going. One story that stands out to me was about Maxx, a tuxedo cat separated from his family during Hurricane Sandy. His photo was posted to our page as a "found female." His owner recognized him, and it turned out that he was only a short way from home. Still, when he was returned, everyone was teary eyed.
Running these pages can be really time consuming, and I would be absolutely unable to do it without all the animal lovers who serve as admins along with me. This week, I have been up late most nights helping to post and answer messages as people search for their pets, so were most of the other admins. I'll admit I even put off work a little, too. Just the other night, I got word on the Moore page a Yorkie Poo named Stella was reunited with her owner because her photo made its rounds on Facebook. I love hearing that.
I've never lost a pet, but it's something I always think about during a disaster. I would never leave my pets behind, but you never know what could happen. I've heard from countless pet owners that damage caused their animal to flee, or that they slipped a leash or escaped a carrier during evacuation. When I picture what these people must be going through, I want to do everything I can to help.
My cats are my family, my babies, and if we were ever separated, it's comforting to know there are people out there like me who would help me get them back.