Ever since I was a kid, I loved music. Growing up in "grunge-y" Seattle, I was surrounded by music, and loved everything from: rock, hip hop, ska, house and pop. I played violin from 5th grade until college. But it was when I was introduced to the world of DJing -- via a set of turntables -- that my love for music set me a path of a career in music. Now -- older, hopefully a little wiser -- it's my passion to give music back to young people. That's why I started Camp Spin Off in Southern CA. It's a hop, skip and a jump from my home in Las Vegas, and very close to one of my favorite cities on earth, where I my career as a DJ took off: Los Angeles.
I spent my high school and college years in the Pacific Northwest, practicing turntable skills with my crew, competing in DJ battles, and making extra cash by spinning at fraternity/sorority/house parties and nightclubs. I was making pretty good money when I graduated, and I knew I could either apply for jobs like everyone else... or move to Los Angeles and use my marketing degree to market myself. I went to L.A. with no fear or doubt in my mind that if I got in front of the right people I could "make it." The first year in L.A. was not easy. I couch/floor surfed and worked odd DJ gigs I found on Craigslist. It doesn't sound glamorous... but it was one of the most exciting times of my life. I was constantly meeting new people and seeing/experiencing new things: backstage access to hang out with some of my favorite artists and DJ's, after hours parties in the Hollywood Hills. I was living the dream! It all really started to come together when I got hired as a marketing assistant at BPM Magazine on Sunset Blvd. That's when I started meeting legit people like Steve Aoki and DJ AM, both of whom vouched for me and helped me get my foot in the door at clubs and events around town.
I carved a niche for myself in LA: I was a finalist in the Power 106FM Mixer Idol DJ battle, and won LA Weekly's first-ever DJ Spin Off competition. By 2008 I was ready for a new challenge, and that's when I moved to Las Vegas. I hustled by going out partying every night with a purse full of mix CDs and business cards. I quickly started to DJ around Las Vegas at Tao, Pure, Rain, Prive and more. In 2010 that paid off when I was voted Las Vegas' Best Female DJ. I received the same award for the last two years and nothing has made me feel better about accomplishing my goals in this city!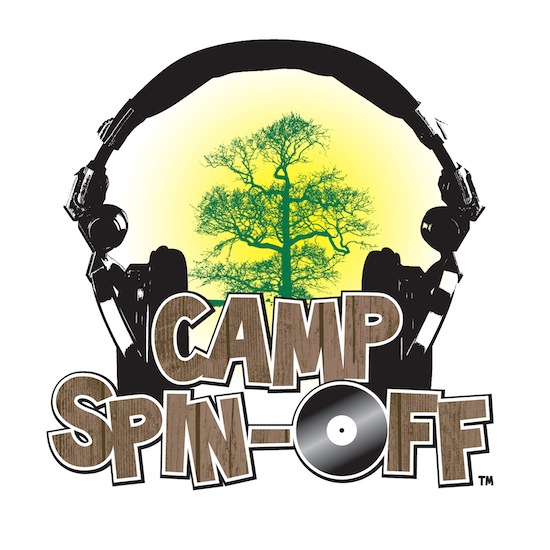 DJing has given me the best experiences in my life and the more I started to realize that, I noticed the only thing missing was fulfilling a desire to "give back" and find a way to help kids discover music, build confidence and skills and have fun. So Camp Spin Off was born. Camp Spin Off is the only sleep away summer camp for teens ages 13-17 who want to learn how to make music and DJ. I went to all different types of summer camps growing up -- from Christian camps to sleep away camps where we did everything from dirt biking to paint ball -- and I have the best memories of those years. Now I'm basically building the dream experience that I would have loved to have had back then!
I also feel like I am keeping the art alive and well for the next generation of DJ's. I did a lot of research of different summer camp locations and knew that it needed it to be as "campy" as possible. I wanted hiking trails, water, fire pits and wood cabins. I also needed it to be near L.A. -- the entertainment capital of the world -- so we could access the huge pool of music and production talent there. Ojai, CA, was exactly right. A typical day at Camp Spin Off includes DJ class on turntables and vinyl records, beat making/production software and digital DJ controllers on Traktor. Campers leave with a diverse knowledge of different platforms they can DJ on and also the history and culture of DJing. This year we have visits from guest DJ's like Samantha Ronson, DJ Riz, DJ Eric Dlux, DJ Five, and DJ duo The Capts. There will be a special video DJ set by Screen Werkz that will happen at night under the stars. More than half of the kids who attend are there on scholarships they have been awarded through various community programs and contests. Kids travel from all over the world to attend. My collection of very thoughtful thank you cards from campers is one of the most inspiring things I own. From here it's hard to say where things will go. DJing has taken me around the world, exposed me to things I would have never experienced otherwise, allowed me to relive my summer camp adventures and give back to the DJ community that got me to where I am today. I have fearlessly taken on big cities on one by one, but there is still a whole world out there to conquer...
Follow Tina on twitter @djtinat and check out her website here.