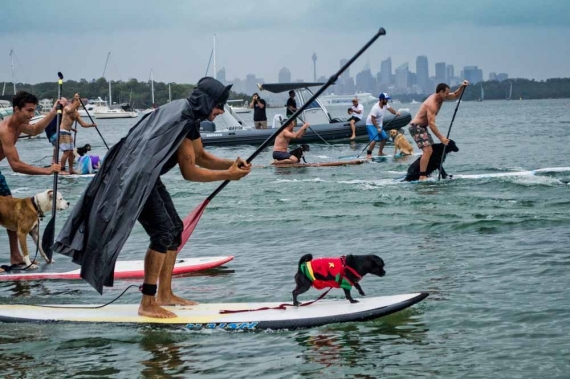 It was Australia Day on Monday, and Sydney celebrated with the Every Man and His Dog race.
Watching men and dogs race on stand up paddle boards is absolutely the most adorable way to celebrate a national holiday.
The event took place on the beachfront at Watsons Bay, one of Sydney's most popular harbor beaches. It was a family affair, with lots of excited kids admiring the dressed-up pooches; who were the stars of the morning. The canines were ready for the race in a variety of fancy dress outfits, ranging from patriotic Australian flag costumes to matching owner and dog superhero ensembles.
The man and dog duo dressed like Batman and Robin were popular, as was Sporte the French bulldog; who at five months old already has over 7,000 followers on Instagram. The little Frenchie had a GoPro mounted on his back for the race, and footage is available on his Instagram from the vantage point of behind his perky little ears.
For more pooch and paddle board adorableness, scroll down for photography from the event.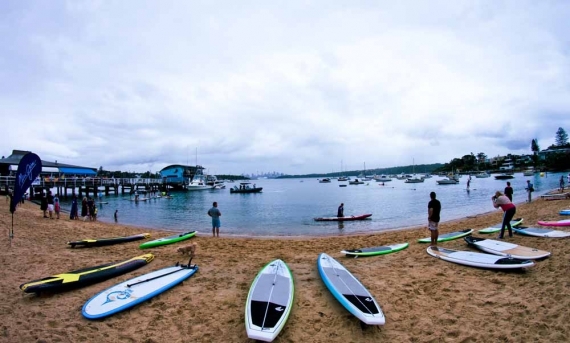 The Watsons Bay beachfront prior to the race.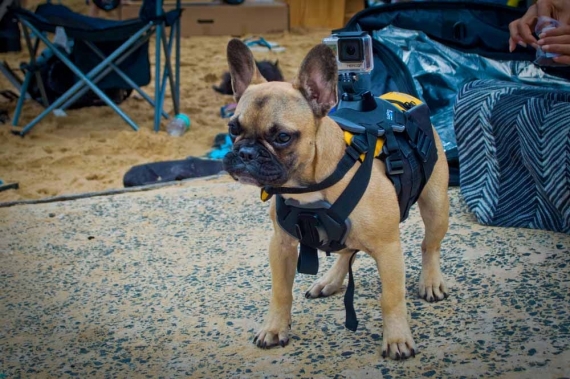 Sporte the Frenchie with his GoPro.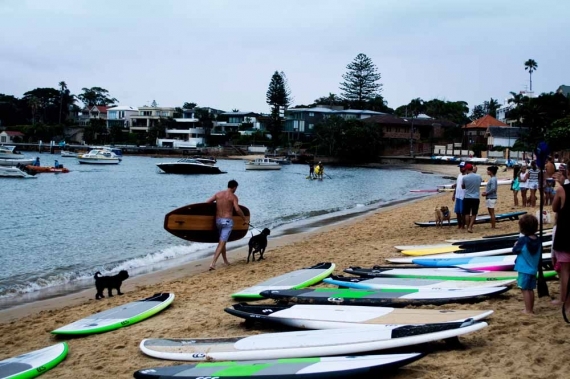 Man, dogs and paddle boards.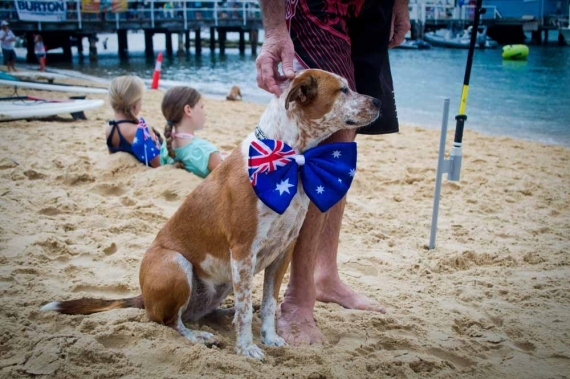 A patriotic Aussie dog waiting for the race.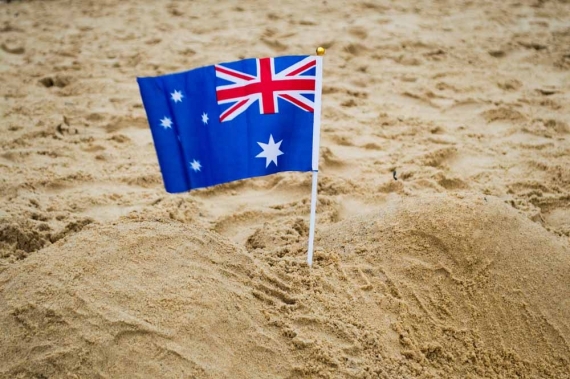 An Australian flag in the sand at Watsons Bay.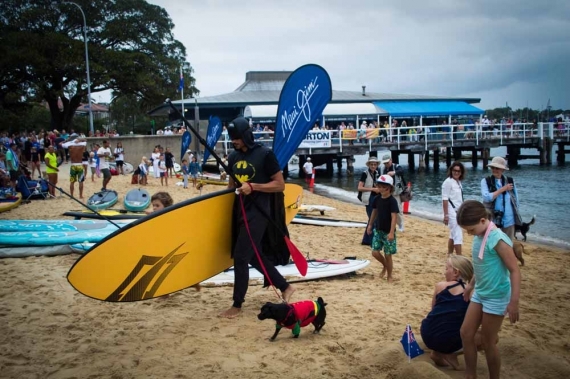 Batman and Robin get ready for the race.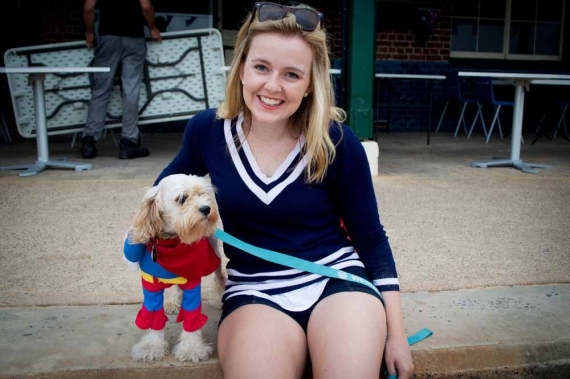 Me with Sammy the Superdog.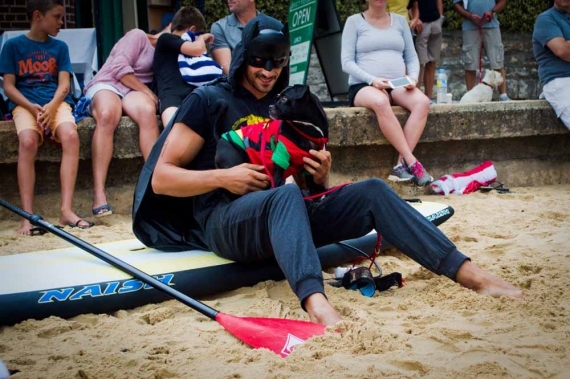 Pre-race bonding between Batman and Robin.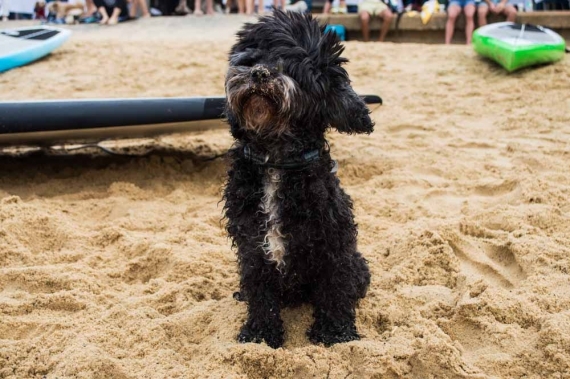 Sandy-nosed pup relaxing on the beach, watching the race.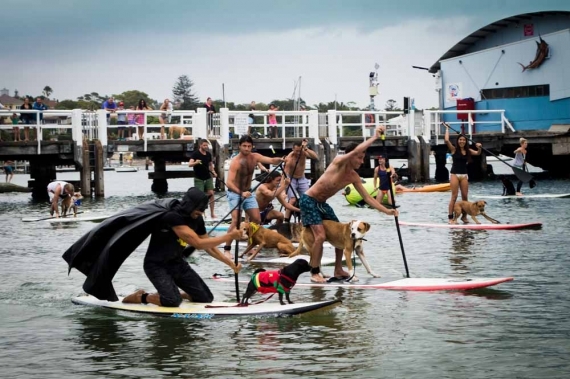 Every Man and His Dog stand up paddle board race.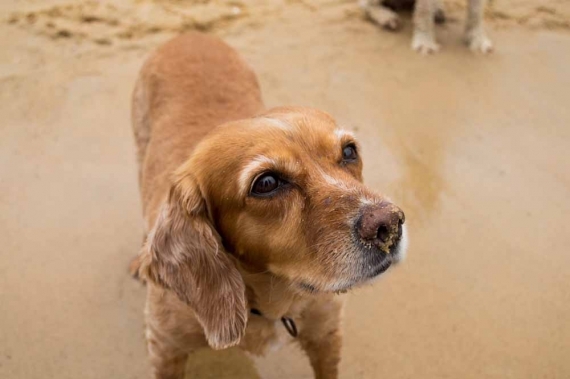 Sandy-nosed dog watches the race from the shore.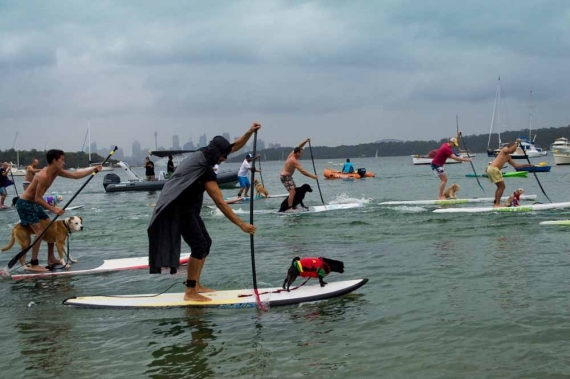 Every Man and His Dog stand up paddle board race.
Dominique Kane is a freelance journalist and photographer based in Sydney, Australia. Follow her blogging from Bondi at www.dominiquekane.com. Interested in travel photography? Sign up for Dominique's free eguide here.