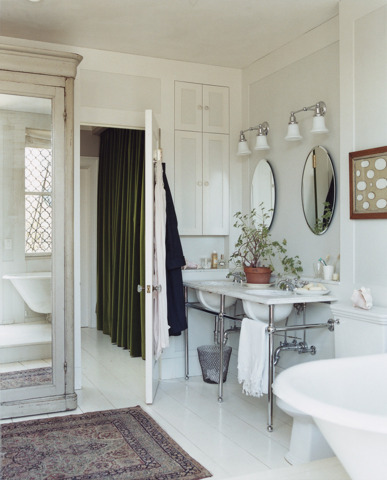 photography by PAUL COSTELLO
optical illusions
Long-paneled mirrors arranged on adjoining walls create the appearance of a much larger space.
See even more small bathroom decorating ideas.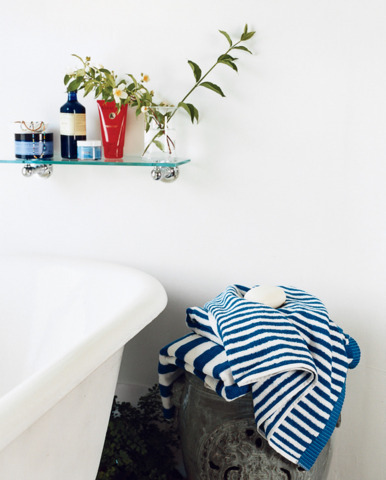 photography by LESLEY A. UNRUH
deck the walls
Floating shelves provide extra storage options for bath and beauty essentials.
How to organize your bathroom shelves.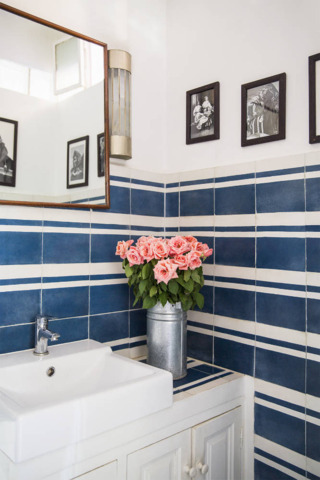 photography by BRITTANY AMBRIDGE
wrap around
Horizontal patterns create a visual movement within a space, guiding the eye beyond the square footage.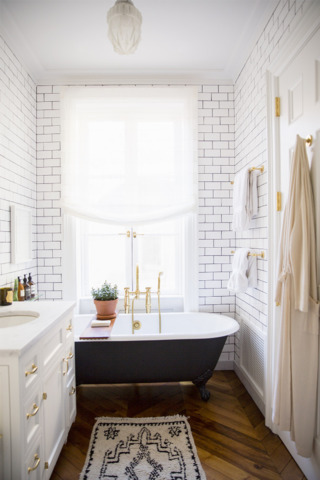 photography by BRITTANY AMBRIDGE
modern metallics
Sleek details accentuate the character of a room, elevating even the most monochromatic designs.
A few of our favorite bathrooms that are sure to inspire.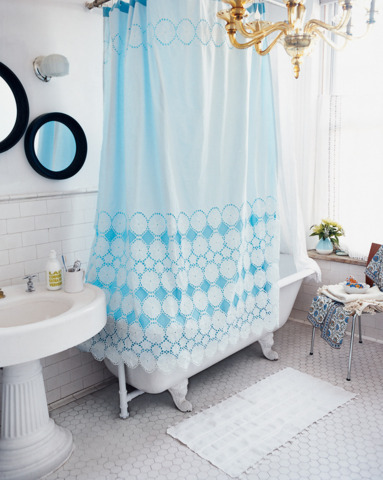 photography by TARA MARIE DONNE
the element of surprise
An animated piece provides a lively detail to a bare decorative scheme. We're all for splurging on a statement piece!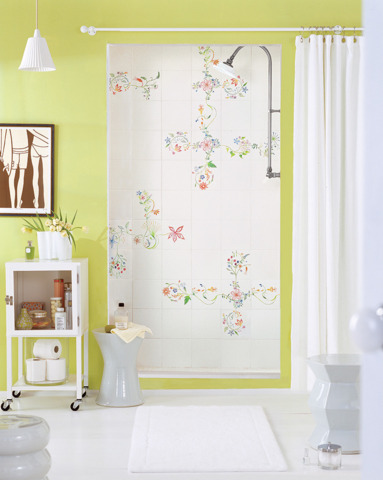 photography by MICHEL ARNAUD
go for the unexpected
Paint the inner tiles of the shower for a pleasant and refreshing touch.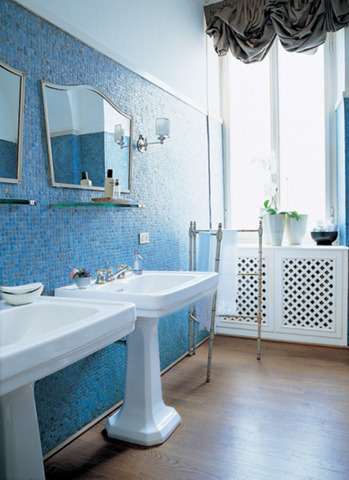 photography by LOUPE LIMITED
walls that wow
Skip the paint and opt for a vibrantly colored set of tiles for a revitalized look that will transform your space.
Find more small bathroom decorating ideas here!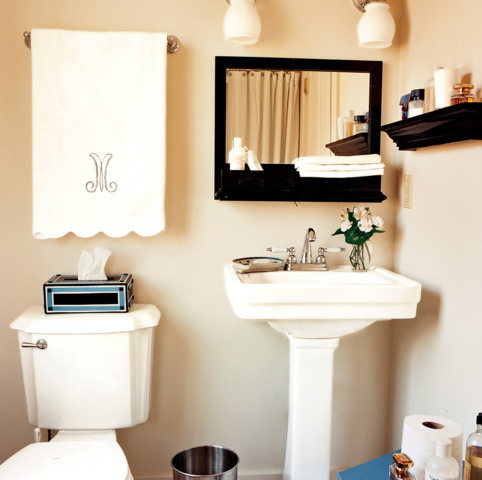 photography by MIGUEL FLORES-VIANNA
basic elements
Stick to a neutral palette with subtle textures and bold features that highlight the decor's key pieces.
How to style a tiny bathroom.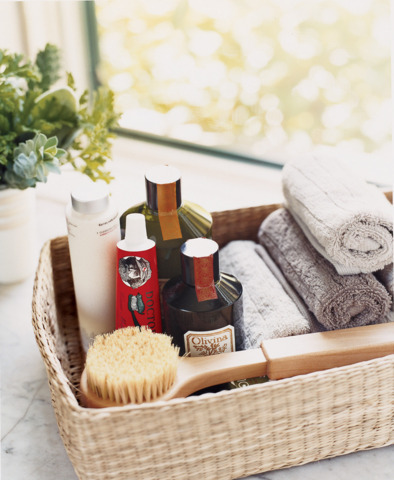 photography by FRANCESCO LAGNESE
storage kits
Keep the aesthetic clutter-free by merging commonly used items for easy accessibility.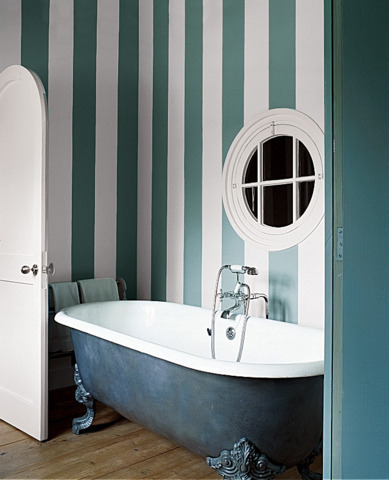 photography by RENE STOELTIE
dictate the flow
Vertical stripes elongate an otherwise narrow space, maximizing the length of the room.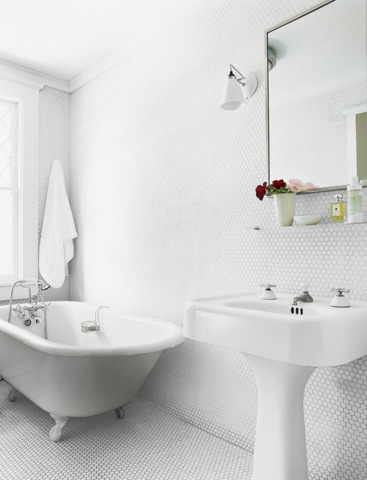 photography by JOSHUA W. MCHUGH
in continuity
A pattern that extends beyond the floor will evoke an uninterrupted quality that can visually challenge the depth.
Great bathroom design ideas you can't miss!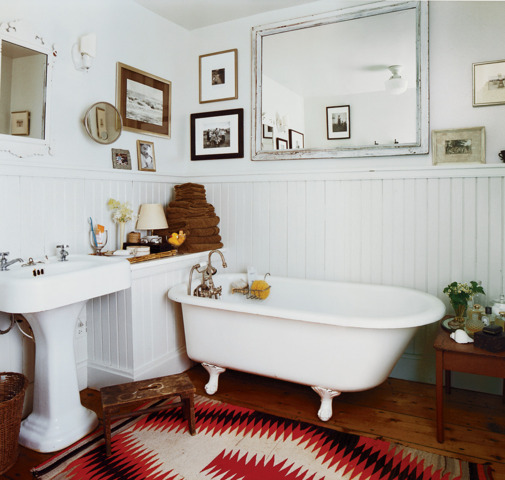 photography by LAURA RESEN
accessorize
Don't be afraid to fill the space with unique elements and textured accents. A few pieces can effortlessly elevate any aesthetic!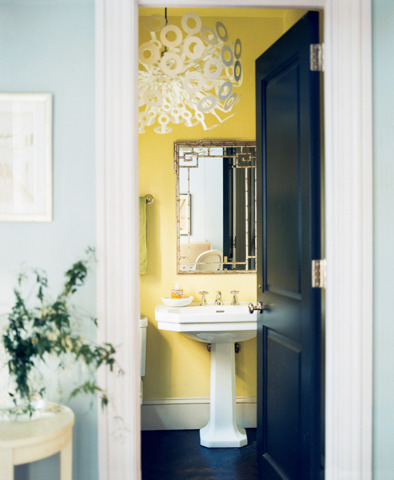 photography by PAUL COSTELLO
find what works for you
The powder room is the perfect spot for vibrant shades and daring pattern combinations.
A lively hue is all you need to overshadow a lack of space!
Even more, bathroom paint color ideas you can't miss.
MORE ON DOMINO.COM:
8 Best Entryway Organizing Ideas
Creative Spring Table Decor
Best Paint Colors For Spring
8 Things Every Renter Should Know