A stylish way to define-and divide-tight quarters.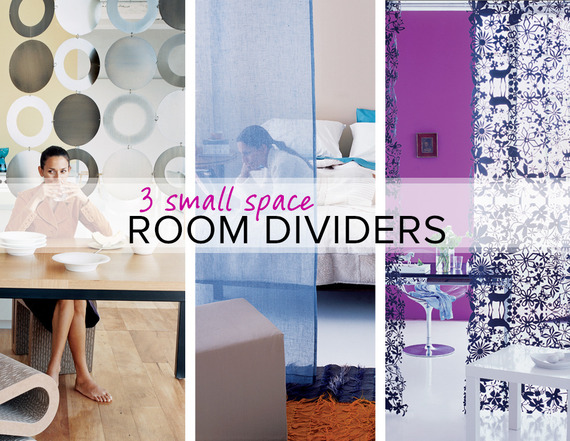 Whether sculptural, transparent, or perforated, curtain "walls" define an area and maximize space-but keep things light.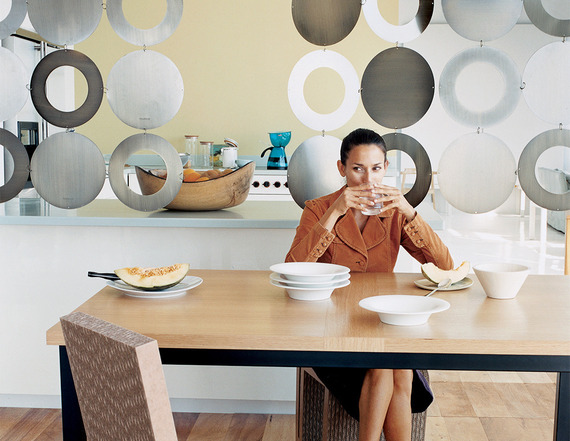 photography by ANGELA MOORE
dangling architecture
Strands of shimmering oversize circles create much-needed structure within an open layout. The kitchen and dining areas remain visually linked but are subtly split. A full row of these earring- like discs anchored on a skinny rod has a screen effect.

photography by ANGELA MOORE
sheer versatility
See-through curtains are a great way to add intrigue to a cozy space like a studio apartment, where an opaque alternative could make things feel claustrophobic. These linen panels, available in a range of hues and lengths, artfully veil a sleeping zone from the living room (and nosy guests). We left a three-foot gap between two panels to simulate an entryway.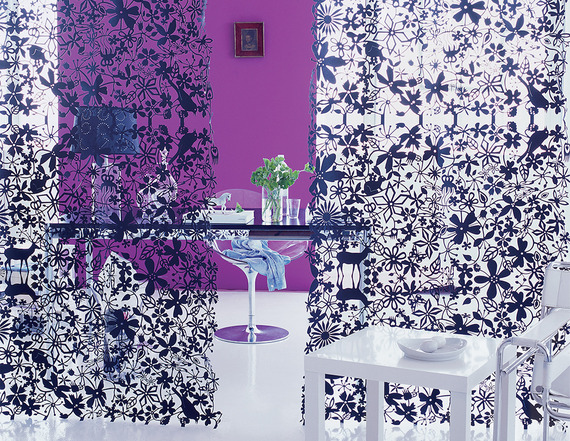 photography by ANGELA MOORE
looks like art
A home office feels much less office-y when bordered by these night-black, lacelike panels. Delicate cutouts of flora and fauna form an inviting threshold while casting playful shadows on the floor. So practical and so dreamy.
MORE ON DOMINO.COM:
The Ultimate Kids' Room Makeover
Small Bedroom Decorating Ideas
A 6,00 Square Foot Dream Home Gets A Makeover
Decorating With Gray