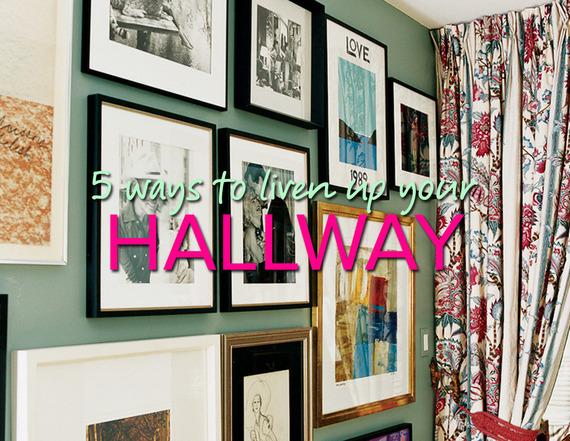 While some hallways are long and narrow, others are short and wide. And both are challenging to decorate. Before you ignore this area (please don't because that is valuable wall space), peek into these well-decorated spots.
A few surprising touches can wake up even a narrow space.
Idea #1: Lively Lighting


Even the most spacious hallways can be easily revamped with the right centerpiece. By adding a brazen light fixture--whether a classic chandelier or a modern lantern--you'll add a hint of drama that pulls an open hall together.
Idea #2: Framed Focus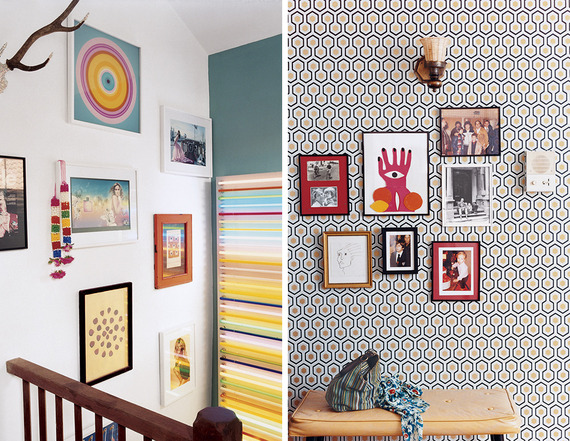 For an eclectic look without the effort of painting or wallpapering, try filling up a muted hallway with framed images of your favorite artworks and photographs. It's a great way to maximize unused space while showcasing your unique personality.
Idea #3: Eye-Catching Wallpaper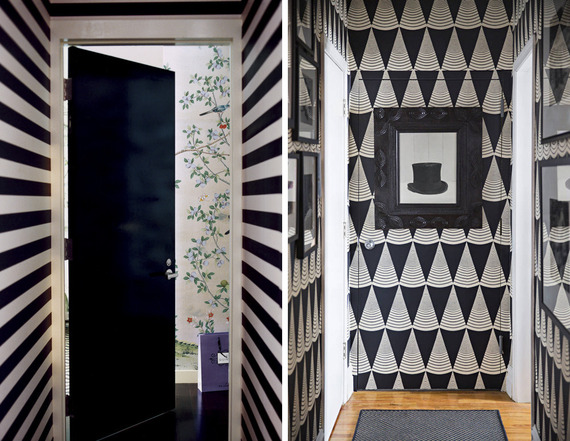 Transform a narrow passageway with bold wallpaper--such as a striking geometric pattern or playful print--for an unexpectedly tailored look that greets guests at the door.
Idea #4: Cunning Color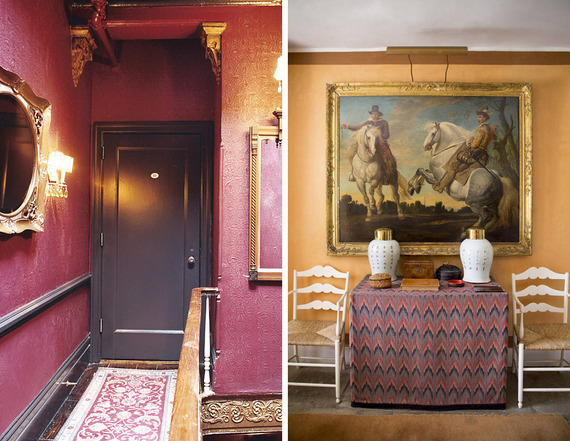 Few things can match the impactful look and feel of a well-painted hallway. Opt for a daring color to add drama to an otherwise blasé passageway that will also add welcoming warmth to your space.
Idea #5: Adventurous Art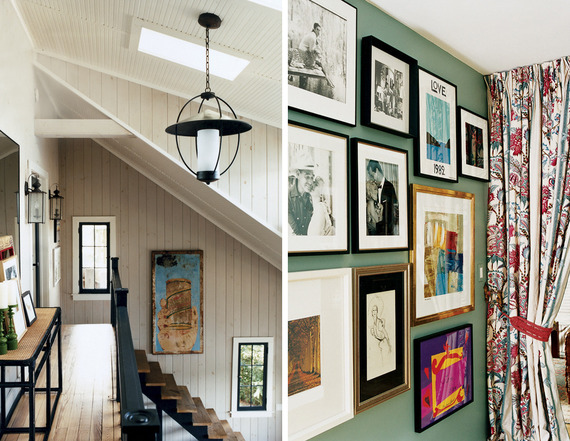 Turn a neglected hallway into your own private art gallery by hanging up a colorful painting or print. It's a creative way display a vivid piece in your home--while adding color and charisma--without overwhelming a room.
MORE FROM DOMINO.COM
29 Design Lessons Buzzfeed Learned from domino
ASAP How Style Me Pretty Abby Larson Got Over Her Color Phobia
7 Ways to Decorate With Color (A Beginner's Guide)
You Won't Believe This Is From Ikea