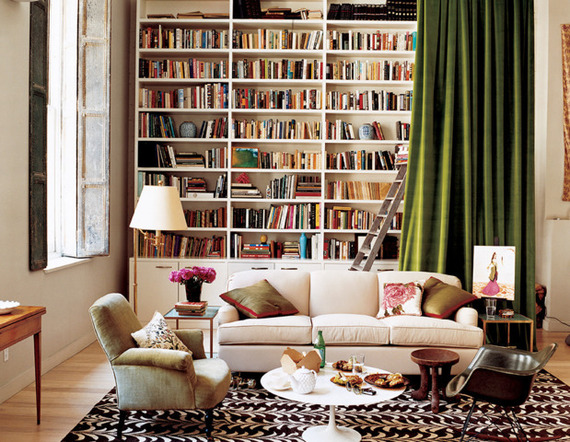 Photography by JAMES MERRELL
For the Minimalist at Heart
A luxurious drape not only adds to the dynamic of a room but makes for an ideal cover-up when entertaining -- an instant and effortless move towards a decluttered space!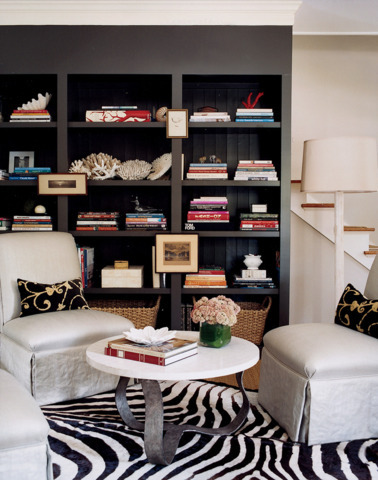 Photography by JUSTIN BERNHAUT
A Clever Disguise
In a room filled with pattern, a monotone bookcase provides balance, seamlessly transitioning within the elements of the space.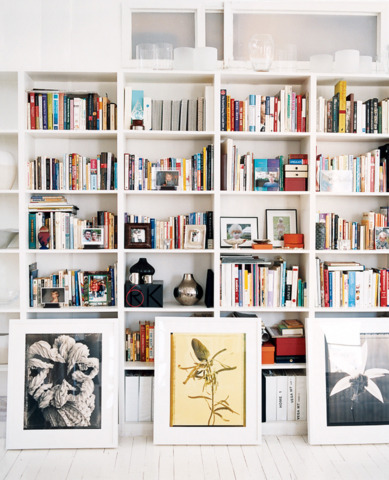 Photography by FRANCESCO LAGNESE
The Package Deal
A curated bookcase is an integral component of any decor scheme. Built-in shelves elevate the ambience while simultaneously housing everything from titles and prints to that decorative collection of one-of-a-kind vases.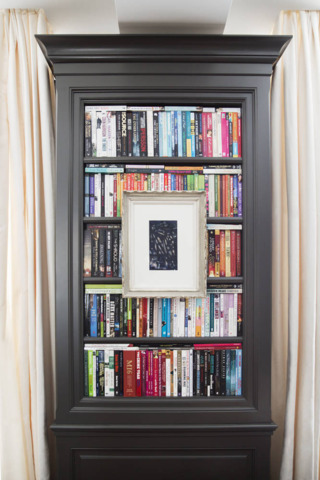 Photography by BRITTANY AMBRIDGE
New Uses
Having a tough time letting go of that vast DVD collection? Designate them to an old china cabinet, propping a print against the glass to distract from the contents within.
A Simple Guide To Organizing Bookcases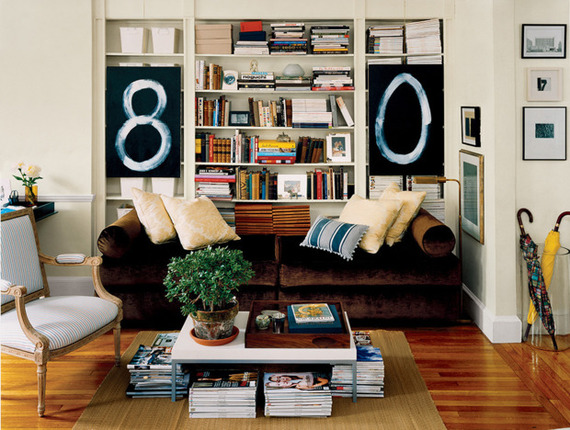 Photography by DOUGLAS FRIEDMAN
Interior Distractions
A built-in case serves as the perfect backdrop, adding a bold dynamic to the decor. If the space feels too busy, divert the attention with eye-catching prints fastened on opposing sides of the shelves.
MORE ON DOMINO.COM
How To Style Your Bathroom
3 Clever Ways To Decorate A Fireplace
How To Make A Bold Entryway