Planning a party for 12 or just a dinner for two? Either way, learn how to create a comfortable space that accommodates your personal dining style.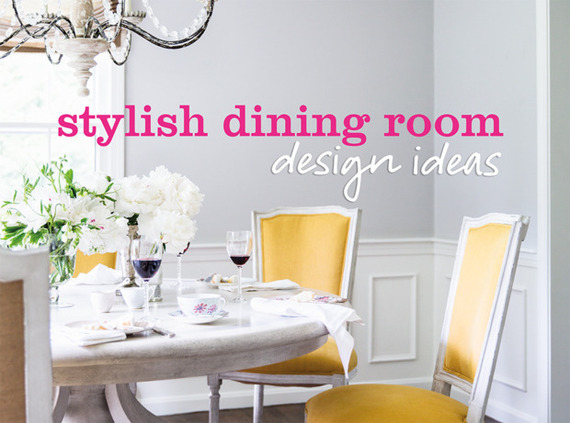 photography by BRITTANY AMBRIDGE
Formal is nice, but it's not for everyone. The dining room is used for more than gathering the gang (and then some) for Thanksgiving dinner. Carve out a space that works for your lifestyle.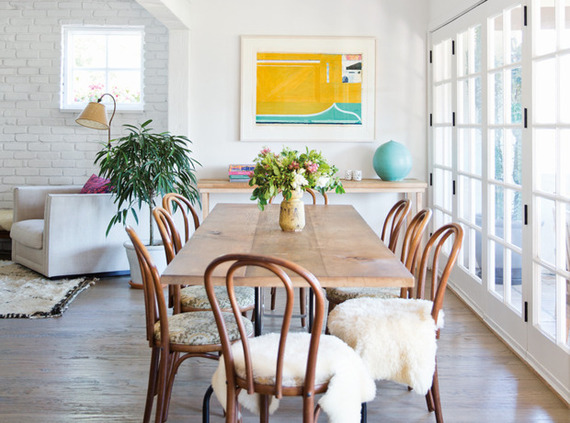 photography by BRITTANY AMBRIDGE
Dreaming of that long dining table surrounded by family and friends? Make it happen. Take advantage of the extra inches (even if it's tucked in a corner) to set up a table and chairs. Ready to shop for your room? Browse our collection of tables and chairs.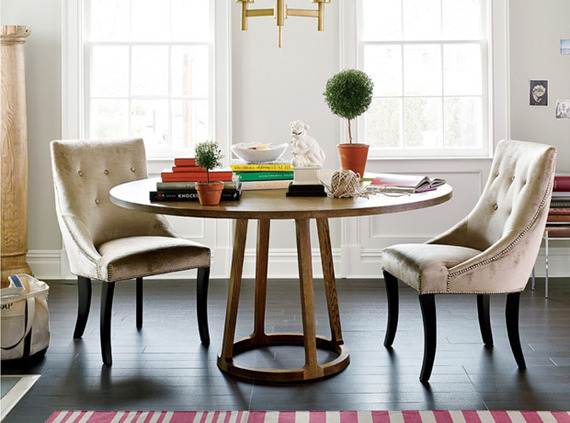 photography by SCHLECHTER ANNIE
Just the two of you? Make your dining area part of your home's open plan. Choose seating that, you know, you actually want to sit on. In our books, that means comfy and sturdy. And if you're dying to make a statement, hang a cool chandelier overhead. Love this look? Shop for lighting that works for your setup.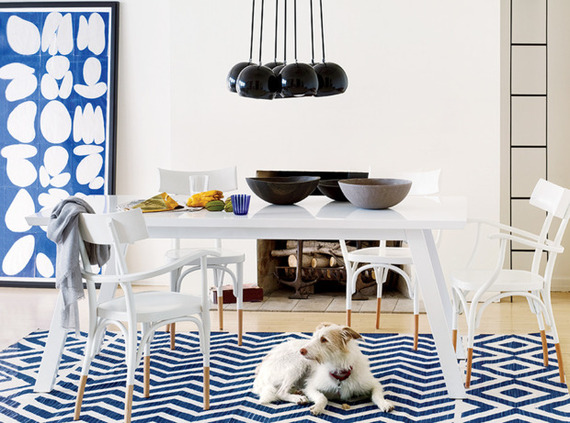 photography by SCHLECHTER ANNIE
Grandma might be wondering where that formal dining room is (she might be looking for awhile), but we're totally feeling the casual and cool look. Remember that your dining experience is what you dream for it to be. Define the space by laying down a graphic rug. The white table and chairs are light and airy, which keep the space from getting weighed down. Browse an assortment of stylish rugs here.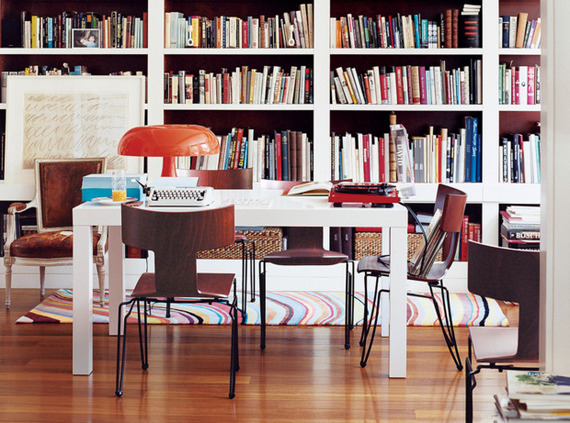 hotography by MERRELL JAMES
You've worked hard to make a home feel so you. And now you feel like you need a dining table. Rather than redecorating (that just sounds exhausting), build your dining area into your personal space. After all, it's a gathering place. Choose to set it up in front of a favorite spot, such as a bookshelf or a captivating outdoor view. Watch the dinner party come together from there. Find great ideas for bookshelves and dining tables.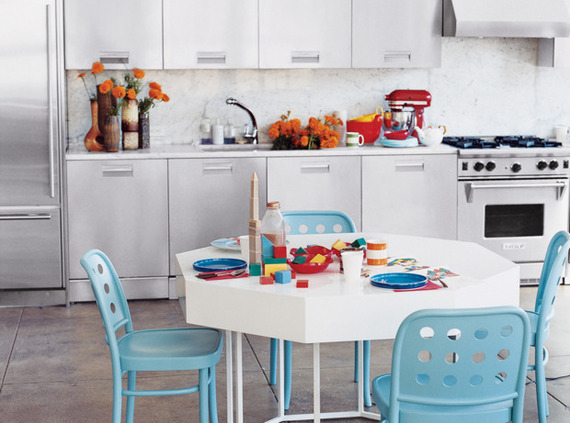 photography by MERRELL JAMES
Sure, we love lots of space, but it's not just about the square footage. The dining area is where you want to spend time doing your favorite things, such as enjoying a cup of tea, chatting with a friend, or reading a book.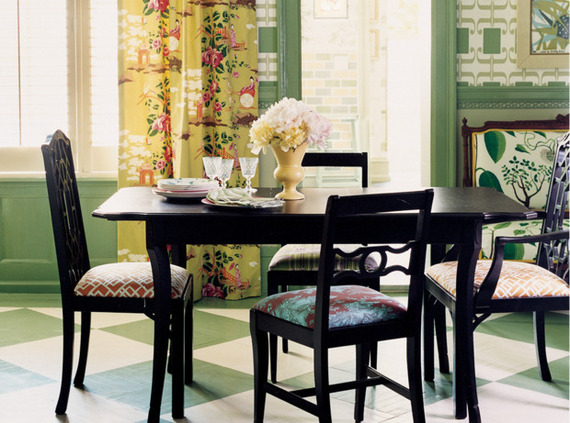 photography by BERNHAUT JUSTIN
If you want something a little less casual, adding warmth to your space should be a top priority. You can't beat the way dark wood pairs with an emerald and rose color palette. Find an assortment of elegant chandeliers here.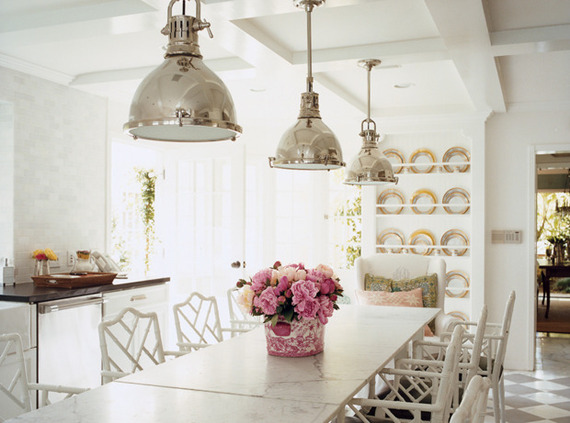 photography by FLORES-VIANNA MIGUEL
The more the merrier. That's exactly the feeling we get from this setup, which is clearly an entertaining spot. In case you missed the memo, it's calling for a weekly get-together with friends and family. Love these pendants? Browse a selection of styles here.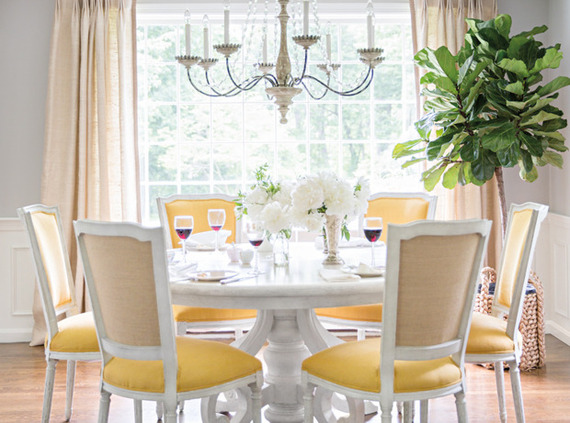 photography by BRITTANY AMBRIDGE
Repeat after us: Formal can be fun. The spirit is in the way you make the elements of your space (dining table, chairs, window treatments) play together. When comfort comes into the picture, there's no such thing as stuffy. Start shopping for window treatments and dining tables.
MORE ON DOMINO.COM:
A 6,000-Square-Foot Dream Home Gets a Makeover
29 Design Lessons Buzzfeed Learned from domino
Cross This Off Your Bucket List (We'll Show You How!)
12 Best Ice Cream Shops in America