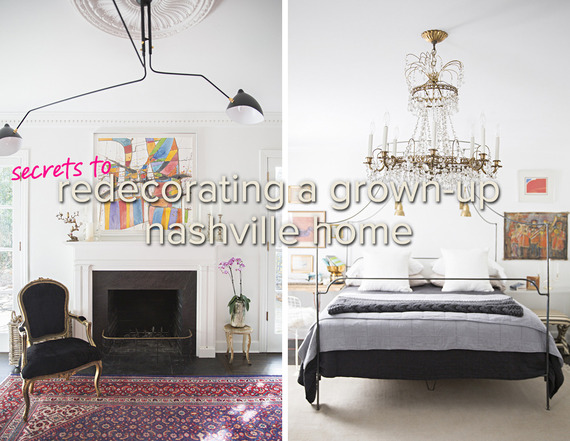 Colleen Locke seizes the opportunity to reinvent her new Southern surroundings.
Though always passionate about architecture and design, it wasn't until 1993, when Colleen Locke redecorated her family's farm house, that she truly fell in love with the process. So when her husband's job was transferred from Cleveland, Ohio, to Nashville, Tennessee, the move meant the chance to design a "grown-up" house.
Trick #1: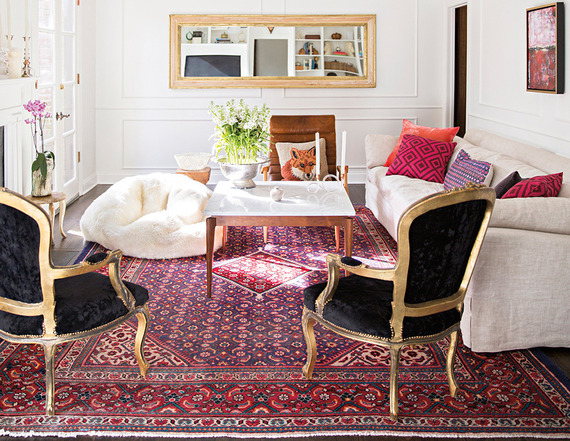 With her three children no longer living at home, Locke's domestic focus shifted to entertaining. "We wanted this house to be an adult space where we could host a decent amount of people," she says.
Trick #2: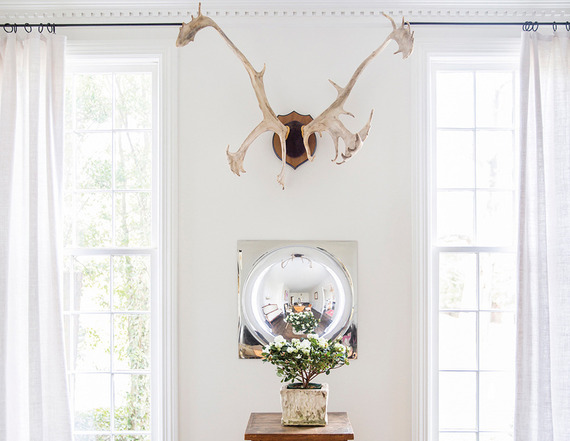 Though the home boasted tasteful design before they moved in, Locke had big plans for its decor.
Trick #3: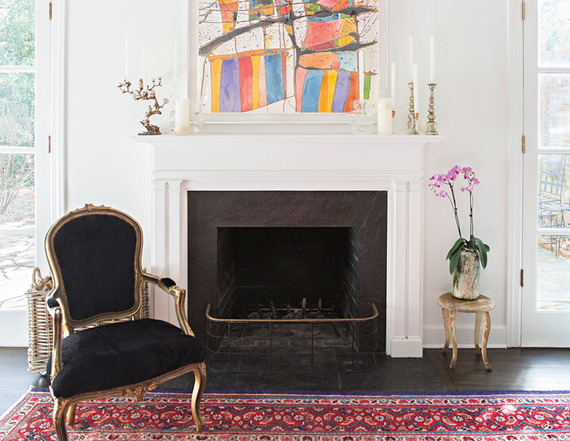 A painting by Brother Mel Meyer hangs above the family room fireplace.
Trick #4: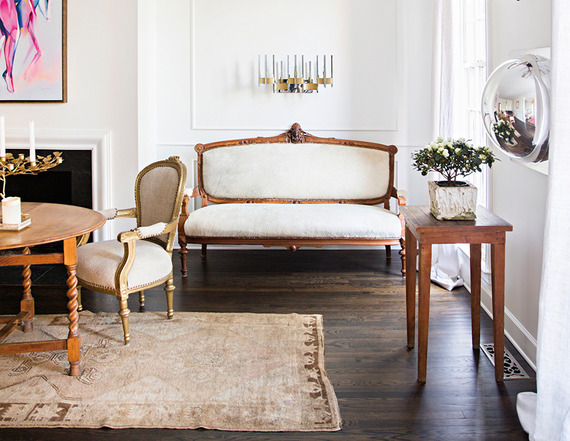 The family dog ripped the living room settee's previous upholstery to shreds, so this time Locke had it covered in white cowhide. "Now it's truly indestructible," she says.
Trick #5: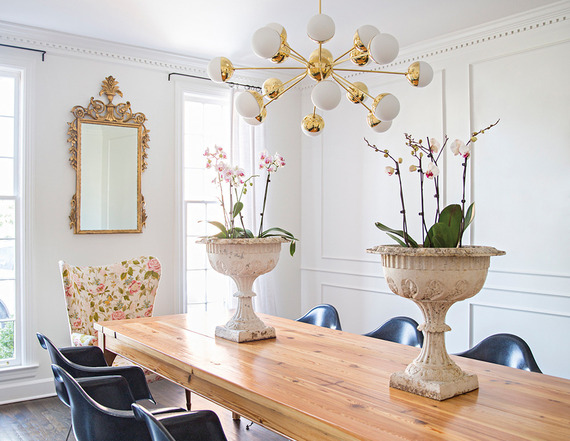 Locke wanted an older dining table, but her husband was reluctant. This one, made from salvaged wood by Nashville's Woodstock Vintage Lumber, represents a compromise.
Trick #6: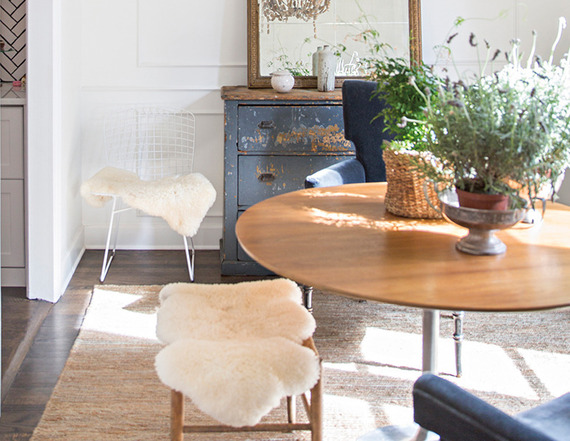 Designing a grown-up house with lots of entertaining areas was this homeowner's dream.
Trick #7: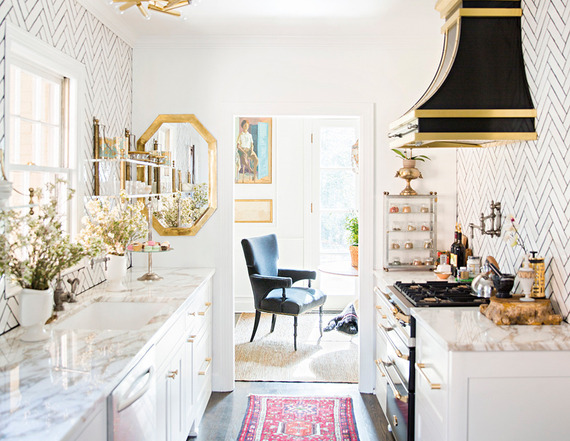 Locke knew she wanted to use a herringbone pattern somewhere in her new home; she eventually decided that it made the greatest impact in the kitchen.
Trick #8: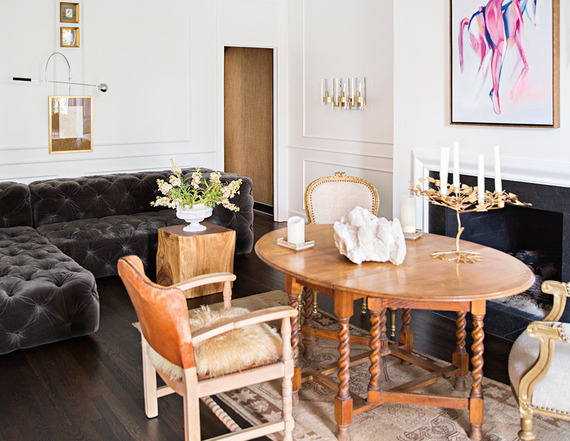 The Oushak rug and gateleg table were discovered at an antiques store in Nashville.
Trick #9: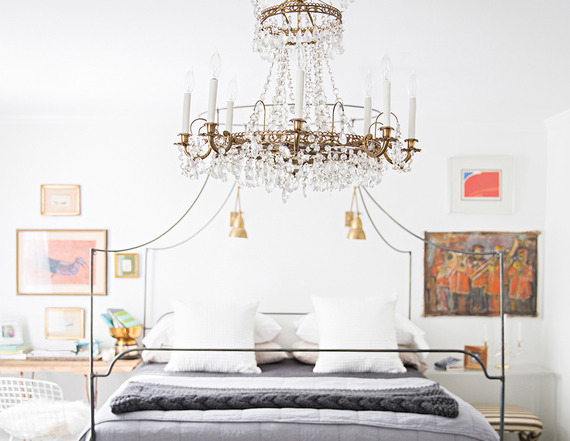 Neutral tones and textures subdue a whimsical canopy bed and an outsize chandelier.
MORE FROM DOMINO.COM
29 Design Lessons Buzzfeed Learned from domino
ASAP How Style Me Pretty Abby Larson Got Over Her Color Phobia
7 Ways to Decorate With Color (A Beginner's Guide)
You Won't Believe This Is From Ikea