Easy, foolproof organizing tricks from the experts at domino to help you conquer clutter in no time flat.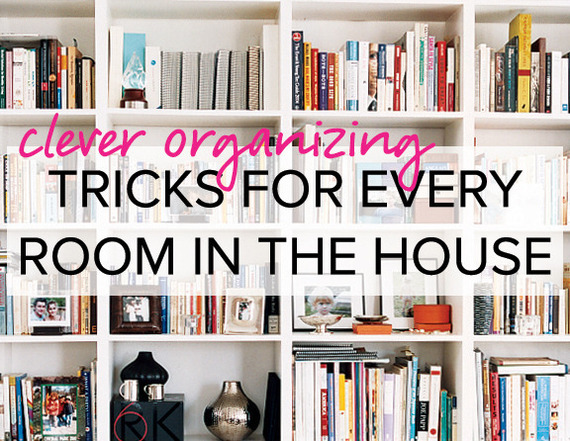 photography by FRANCESCO LAGNESE
Sayonara, clutter. We're so done with you. This season is all about smart storage solutions that will make life easier. Follow our lead with these easy-to-pull-off strategies.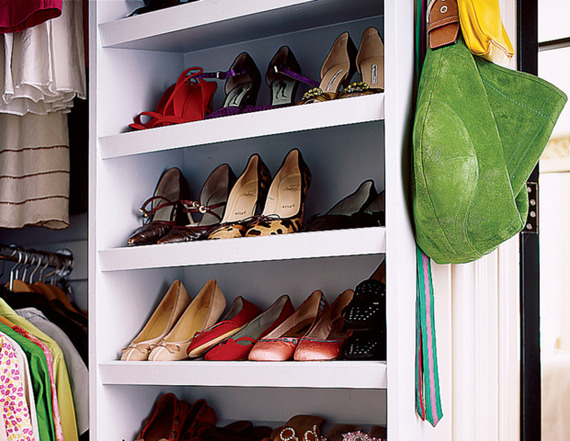 photography by RANDAZZO STEVEN
Imelda Marcos. Carrie Bradshaw. Probably your best friend, too. Some women have a lot of shoes, and it's important to keep them in good shape. Spare shelving in a closet will work wonders for keeping pumps and flats within easy reach.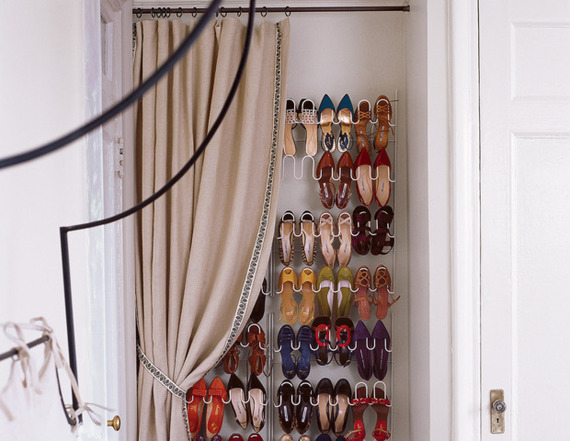 photography by RANDAZZO STEVEN
Tucked behind a curtain lives a collection of her most coveted accessories. Even small spaces can accommodate a constantly growing shoe collection. Use a spare wall for hanging a shoe organizer, which can handle multiple pairs of heels.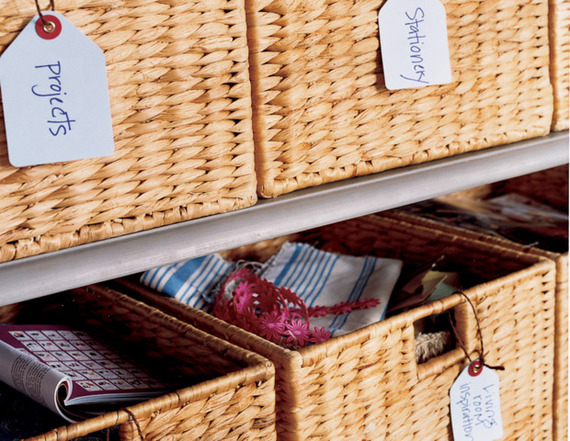 photography by JOHN GRUEN
Storage baskets can turn your life around. Separate items into their own individual bins, which are labeled so everything (stationery, winter scarves) are easy to find. Browse a collection of storage baskets.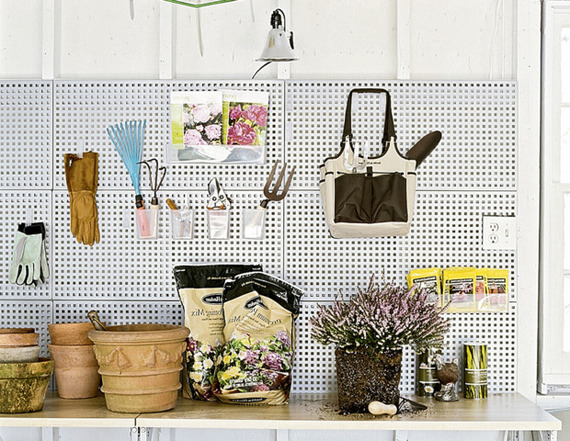 photography by LAURA MOSS
Basic organizing principles should follow you outside, too. Set up an area that makes your weekend gardening work a cinch. A peg board is great for suspending garden tools, gloves, seeds, and more.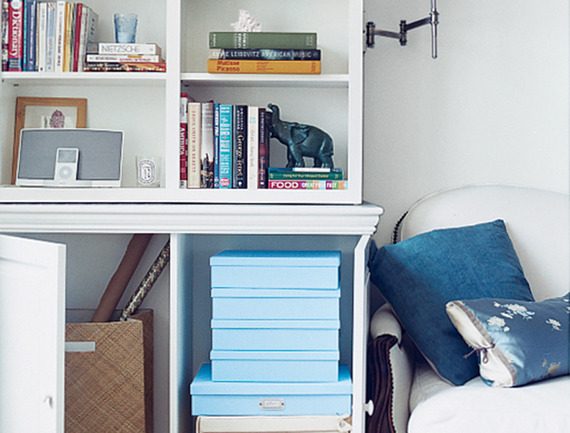 photography by PAUL COSTELLO
Open shelving units are great for displaying favorite pieces and for organizing items in a stylish way. When everyone can see your stuff, there's more pressure to keep things in order.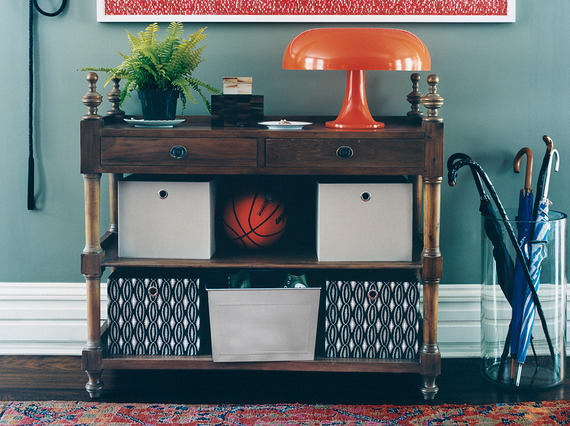 photography by JUSTIN BERNHAUT
A hallway or entryway can help with organizing. Choose a piece of furniture with shelves that can hold baskets and containers. Use bare walls for hanging extra hooks, which make handy spots for leashes, keys, and more. Shop for great storage pieces.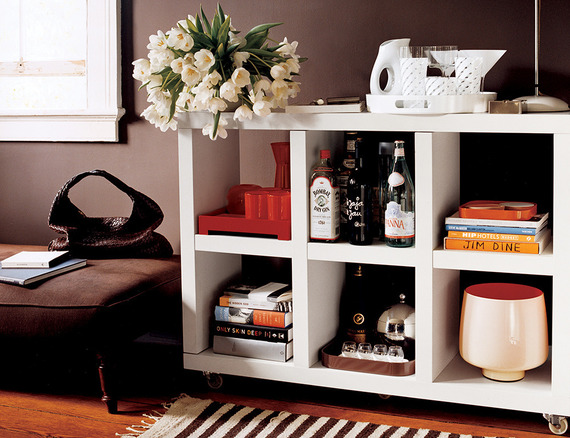 photography by DEBORAH JAFFE
Different times of year call for more storage options. Roll in an unexpected piece of furniture that doubles as a stashing spot.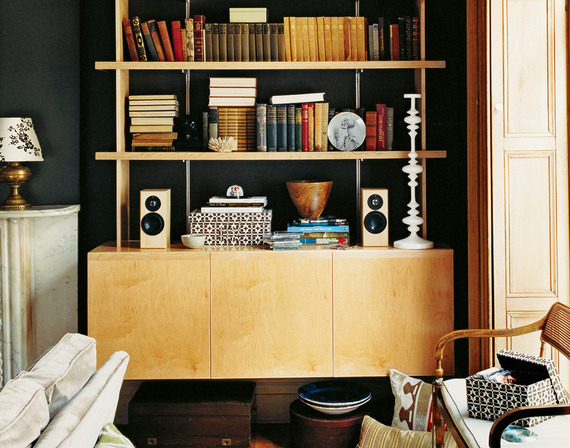 photography by LUCAS ALLEN
Squeeze a multifunctioning piece into a frequently used room, such as a living room, and store books and other accessories that personalize the space.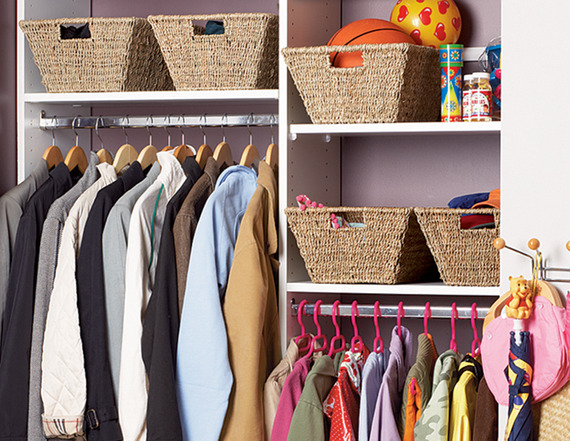 photography by JOSEPH DE LEO
Every closet has a mind of its own. Extra shelves need to be put to work. Bring in a collecton of bins or baskets that can hold accessories. Shop some of our favorite storage bins.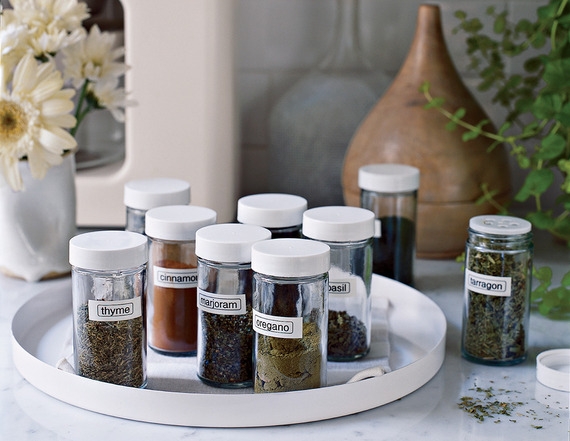 photography by GEMMA COMAS
Don't forget about the kitchen. When cooking under pressure, it's hard to differentiate the pepper from the paprika. Label spices and set them within reach so they're easier to grab on the fly.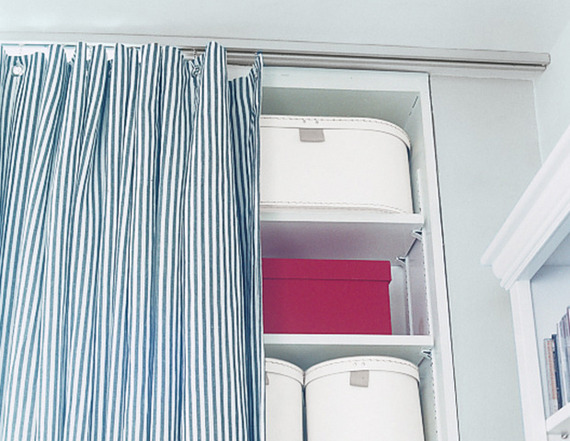 photography by PAUL COSTELLO
For some organizers, "out of sight, out of mind" is the best rule to follow. Keep your organizing secrets to yourself and tuck bins and boxes behind a decorative curtain.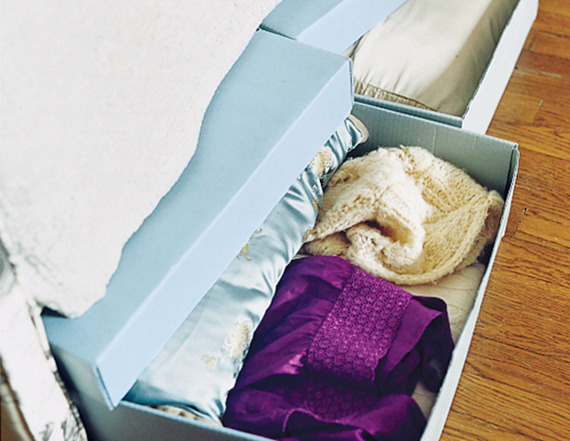 photography by PAUL COSTELLO
Don't waste space under the bed. Stow bins that can store out-of-season items (blankets, sweaters, bathing suits) in spots no one will see.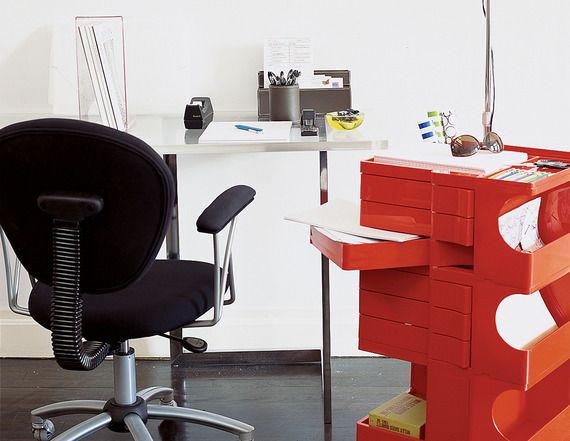 photography by RICK LEW
Home office? We wish. Set up your desk and pull in a multitasking piece that works overtime holding papers, office supplies, and more.
MORE ON DOMINO.COM:

8 Amazing Small Kitchen Decorating Ideas
The Best Ways To Organize Your Bathroom Shelves
5 Dining Room Design Ideas
A 6,000 Square Foot Dream Home Gets A Makeover