Art Basel Miami Beach, the annual art fair and revelry that passes through Miami in early December means different things to different people. To Art Production Fund it means art, sun, fun and
The Standard Spa -- featuring our artist designed beach towels!
Art Production Fund produces a line called "WOW (Works on Whatever)" -- artist designed functional objects at affordable prices. All proceeds go towards realizing our public installations. It's a great way to raise money and get art out there! Our beach towels are a popular item and each year we introduce new designs. The latest are made possible by Sotheby's, who, like last year, generously sponsored the fabrication of the new run.

In honor of the fair, The Standard Spa offers our new towels to its guests around the pool for use during the week. There's nothing better than the Standard's serene blue pool, an azure sea, and a row of exquisite images by some of the worlds most acclaimed artists printed on lush canvases of terry.
Johns and Emin at the pool
This year our towels feature images by none other than Jasper Johns and Tracey Emin -- one a legend and the other a modern day icon.
Jasper Johns, emerging in the late 1950's, helped shape contemporary art during the course of his career. His introduction of pop culture imagery and his rendering of it in painting, printmaking, and sculpture was a cornerstone for many artists and future movements in art.
Tracey Emin, along with her British counterparts nicknamed the YBA's (Young British Artists), helped usher in a new era of art in the late 1990s. Through her work, she fearlessly puts her life on display, in all of it is emotion and humiliation, which resonates with audiences worldwide.
While many of us daydream of someday actually owning an original Johns or Emin, in the meantime we can live with their work for the cost of a towel (while supplies last!).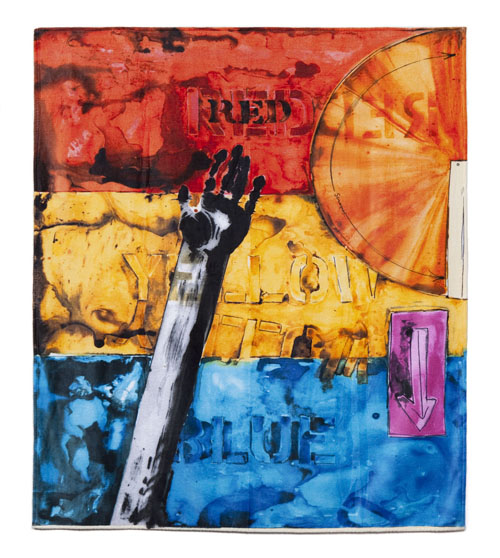 Jasper Johns, WOW Towel, 70" x 60"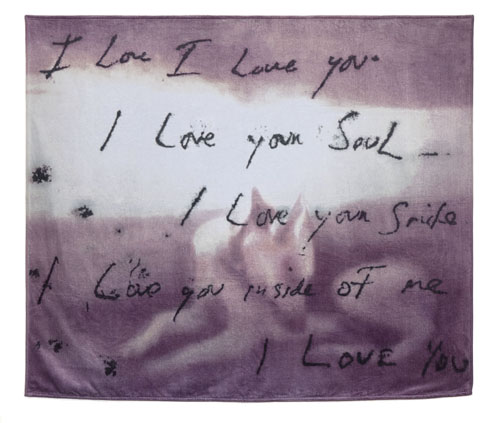 Tracey Emin, WOW Towel, 60" x 70"
At the Standard Spa, there was no shortage of towel enjoyment. Below is a sampling of the fun, complete with thoughts from poolside.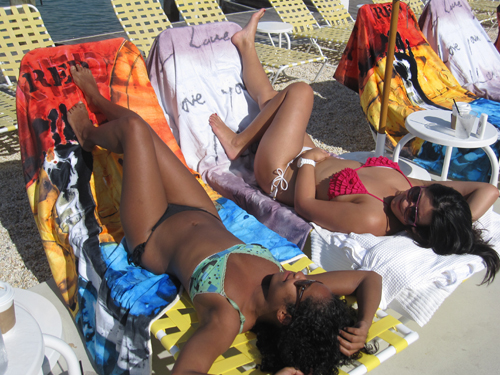 Lili: " It's so cute I want to take it home"
Bernadette:"I like that its big. Full coverage!"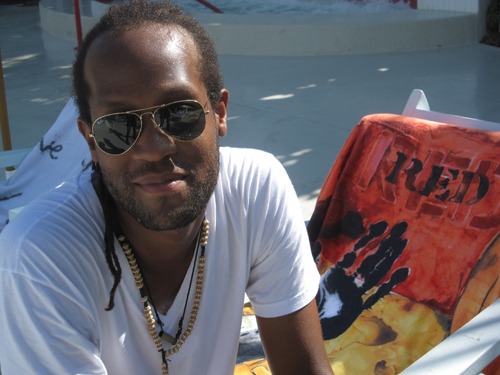 Ernest:"I really like the colors on this one."

DR:Would you choose these over other towels?

Ernest:" Oh Definitely"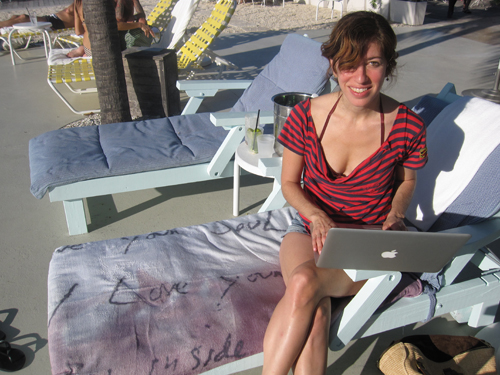 Allison: "Why not be towel fabulous?!"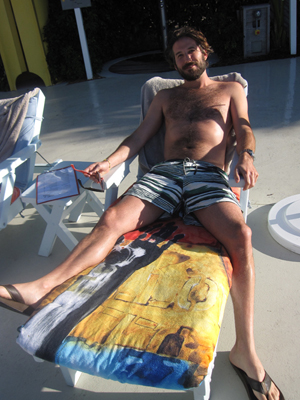 Eric:"I'd rather dry myself off with Jasper than a plain white towel!"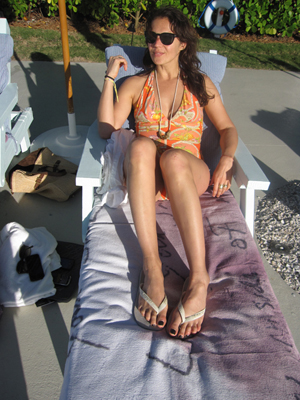 Zoe:"I felt very drawn to the plush abstraction that I couldn't read"
Alexander:"The colors look wonderful by the pool, a great break from NY's dreariness!"