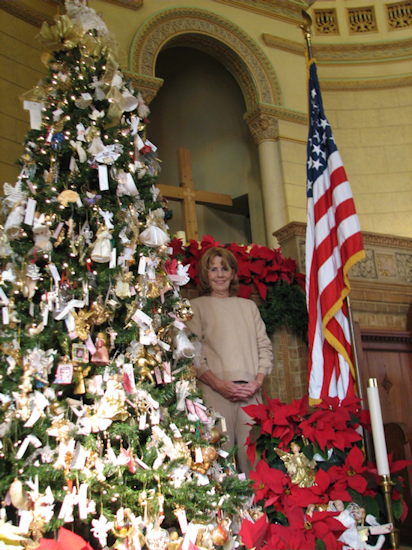 Every town and city across America has its unsung heroes who perform exemplary community service. This is the story of one such citizen whose selfless, unwavering dedication and hard work have immeasurably helped thousands of victims of violent crime across the State of Texas.
Christmas is an appropriate time to herald this person whose tireless efforts have helped thousands of victims and their families and friends cope with what for them must be the most painful time of the year.
It was a cold, blistery November afternoon when I visited Verna Lee Carr and her husband Robert ("Rocky") Carr at their lovely and cozy Austin, Texas home, appropriately named "R & V Double Acres." "R & V" of course for Rocky and Verna Lee and "Double Acres" for the size of one of the most beautifully landscaped and meticulously maintained gardens I have seen.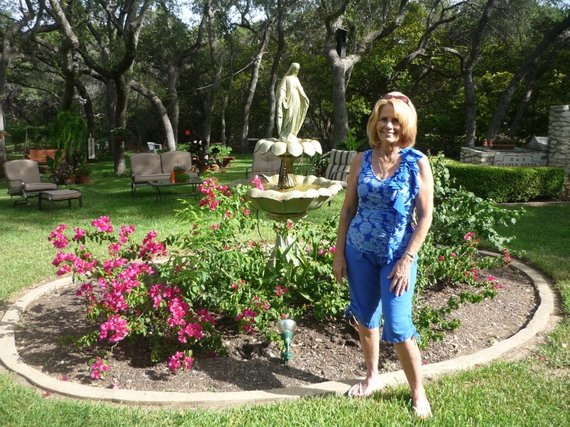 Having known the Carrs for nearly 20 years, knowing that one of Verna Lee's passions is to keep their two-acre property in immaculate condition and knowing the time, effort and energy this amazing lady dedicates to her other passion, the question immediately arises, "How in heavens does she do it?" I was at Verna Lee's house to ask her just that.
You see, Verna Lee's "other passion" -- almost her raison d'être -- is, and has been for the past 23 years, to help and seek justice for the victims of violent crime. And she has done so in a commendable manner, first as a victims' rights advocate with People Against Violent Crime (PAVC) and, for the past 16 years, as its Executive Advisor.
PAVC is a unique and marvelous Texas-wide, volunteer-based group devoted to helping crime victims and to promoting their rights. Sitting across from me at her dining room table, sipping on a cup of hot, green tea, Carr tells me how, after one of her children was the victim of a heinous, violent crime, she joined PAVC and it became her other love. She looks and smiles at Rocky, whom she calls "her biggest cheerleader... the wind beneath her wings."
Renowned in the halls of the Texas Capitol and other State criminal justice and law enforcement offices for her dedication, tireless tenacity and selflessness in advocating victims' rights and justice, Carr has earned the deep respect and genuine trust of Texas governors, legislators and of many others. Respect and trust that have translated into concrete results in the form of numerous pieces of legislation and programs that have immensely enhanced the rights of crime victims, strengthened penalties for perpetrators and, in particular, ensured the solvency of the state Crime Victims Compensation Fund (CVCF).
The Texas CVCF is the cornerstone for victims' financial assistance and in many instances their last and only source of help with expenses related to the crime perpetrated on them or their loved ones.
Carr's absolute passion for and total commitment to protecting and growing the CVCF is clearly evident from the numerous Bills that Carr has vigorously supported or opposed, depending on whether the proposed legislation would benefit victims or erode their rights, would benefit the Fund or jeopardize it. Carr fought indefatigably on one such Bill continuously for several years and she proudly and rightly quotes Samuel Johnson's "Great works are performed not by strength but by perseverance."
Perhaps the most contentious legislation Carr was involved with is the controversial Texas Senate Bill (SB) 1580 during the 78th Texas Legislation. Texas SB 1580 authorized the use of pay telephones by inmates. Carr initially opposed this legislation, but then was able to ingeniously bring together both supporters and opponents of the bill by including measures to protect victims and, at the same time, secure new, significant and much-needed revenues for the CVCF.
Finishing her cup of tea, a little emotion in her voice, Carr recalls how hard she fought for this legislation, not only as a victims' advocate but also "as the mother of a victim."
Our conversation turns to the Christmas "Tree of Angels" ceremony.
While Carr continued in the footsteps of PAVC founder and Austin resident Nell Myers, whose own daughter was brutally murdered in 1979, she has made a few of her own footprints, including establishing a wonderful Christmas tradition and a touching way to honor and comfort the victims of violent crime, their loved ones and friends during what certainly is the most difficult time of the year for them.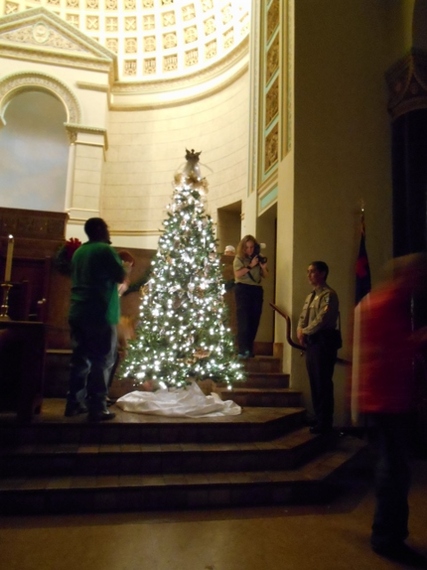 Every year for the past 23 years, at an Austin church, Carr has provided a most reverent and appropriate forum for the families and friends of victims of violent crime, and the surviving victims themselves, to join together to place their angels -- each representing a loved one who became a victim of violent crime -- on the Tree of Angels.
The list of Carr's accomplishments, awards and honors -- including a private dinner with then-Governor George W. Bush and the First Lady at the governor's mansion -- is long and impressive. But when I ask her which one she treasures the most, she unhesitatingly answers "the cards and letters I receive from the victims..."
Rocky mentions that there is a freeze in the forecast, and I hurry up and finish my tea so that this couple -- Verna Lee is in her mid 60s and Rocky in his early 70s -- can cover up or bring into a sheltered area dozens of plants from their "Double Acres."
As I leave, I realize that I forgot to ask how Verna Lee does it all. How she finds time to do her gardening, and spend time with her six grandchildren, and be deeply involved with dozens of pieces of legislation, and assist 200 to 225 victim families with direct services every year (more than 7,000 families since PAVC was founded), etc., etc.
But I already know the answer, because Verna Lee frequently mentions how she would like to be remembered: "As a simple lady, who saw pain and tried to comfort, saw wrong and tried to make it right, and was a voice for the victims."
When a person has such noble goals, the "how" and "when" are neither here nor there...
Lead photo: Mrs. Verna Lee Carr by the Tree of Angels

A version of this article appeared in the Oak Hill Gazette on Dec. 19, 2013