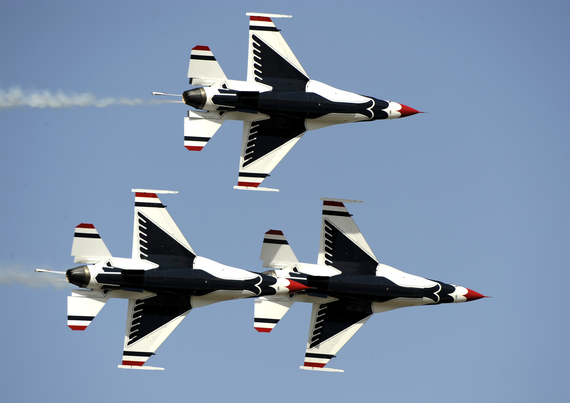 Early this morning, New Year's Day, my son, who lives in Southern California, 'Facebooked' me a photo of contrails made by the U.S. Air Force Thunderbirds on their way to the 125th Rose Parade and mentioned the roar they made.
I 'Facebooked' him back with a comment that some may find trite and corny, but which in my humble opinion is befitting: "What you heard were the sounds of freedom."
A little while later a good friend posted on Facebook a delightful video of the Thunderbirds back in the late 60s, early 70s, when they were still flying F-4E Phantoms.
What made the video more enjoyable was the background music (Frank Sinatra's "Going out of my head") but, most of all, the brief appearance of our friend's father -- he is the tall man standing next to the person kneeling down by the very first Thunderbird shown in the clip.
Our friend, Heather Hull, had never seen this video. It was especially touching for her because her Dad passed away in 2012.
I was not able to get the "embed code" for the video, but you can see it here.
Master Sergeant Robert Reese Hull, a Vietnam War veteran, was a Thunderbird Crew Chief at Nellis Air Force Base, Nev., from 1968 until 1971. As such, he was responsible for the readiness, reliability and safety of his assigned aircraft and the backbone among more than 130 enlisted personnel representing 25 career fields, carefully selected for these coveted positions because of their skills, proficiency and professionalism.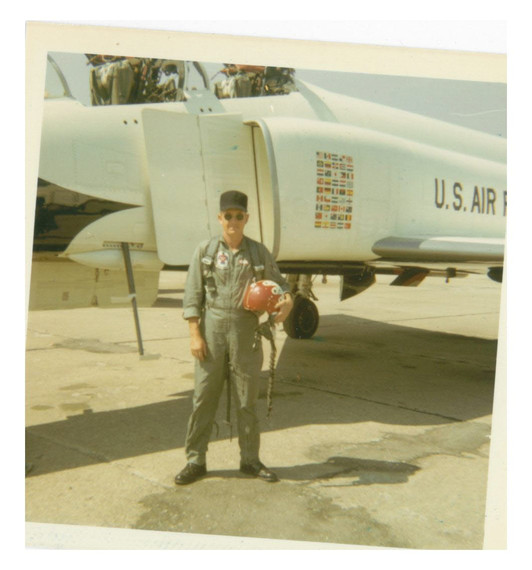 Master Sergeant Hull by "his" Thunderbird
Hull is shown below shaking President Nixon's hand after a Thunderbird performance at the Air Force Academy in Colorado Springs in 1969. Subsequently, Sergeant Hull and his team received a personal letter from the President commending them for their "superb performance" and "high standards of professionalism."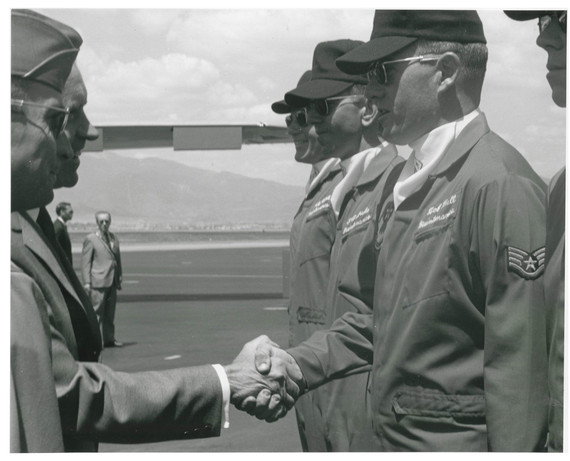 This year marks the 60th Anniversary of the Air Force Thunderbirds and the video below has been dedicated to all past and present Thunderbirds -- that of course includes Master Sergeant Robert Reese Hull to whom I dedicate this post.
Here is another video of the Thunderbirds performing
To read the fascinating history of the Air Force Thunderbirds, please go here.
Wishing all our readers a Happy New Year and hoping that they will have the opportunity of watching these amazing men, women and aircraft in action somewhere nearby.
Lead photo: U.S. Air Force -- Videos: U.S. Air Force Released to the public
Master Sergeant Hull's photos: Courtesy his daughter, Heather Hull .