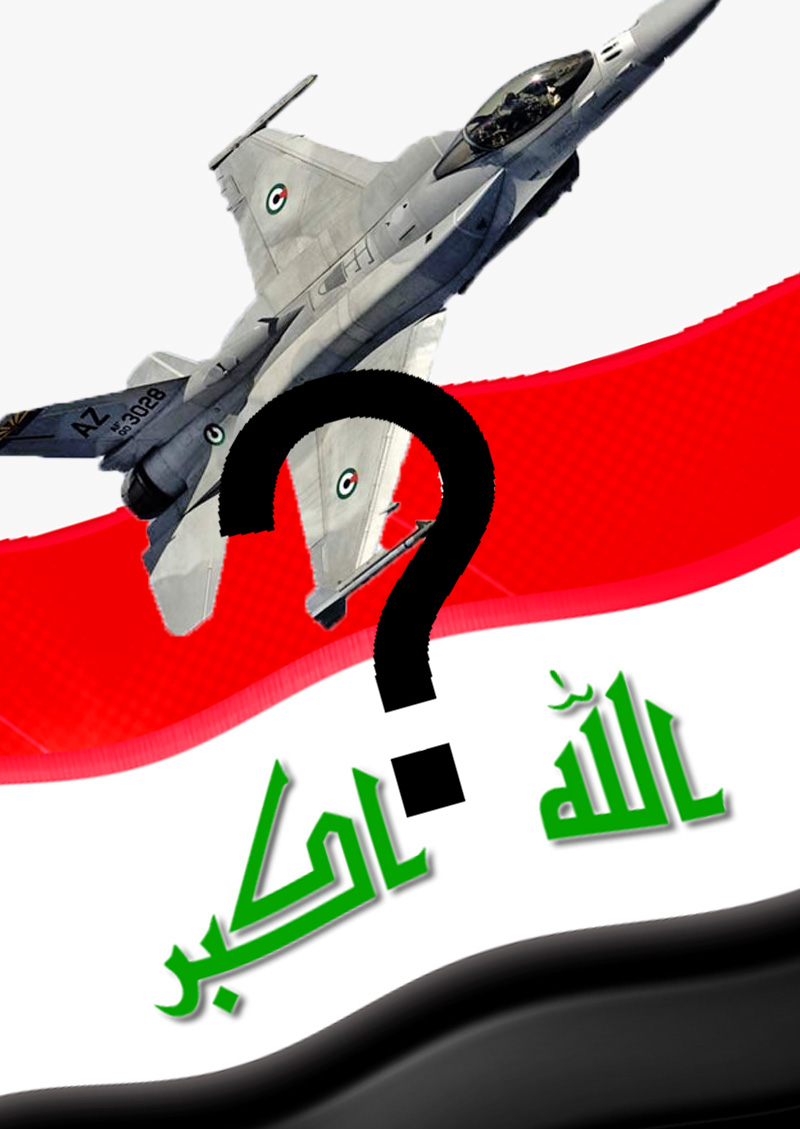 In "The Iraqi Phoenix Rises Again," I described how the once proud and powerful Iraqi Air Force(IqAF) -- at one time the sixth largest air force in the world -- was decimated as a result of both the 1991 "Persian Gulf War" (Operation Desert Storm) and Saddam Hussein's desperate concealing, disassembling and "stashing abroad" of its remaining aircraft before the 2003 U.S. invasion of Iraq.
While indeed decimated as a result of wars, a new IqAF started to rise again from its ashes -- just as the mythical Arabian Phoenix did -- ironically with the help of the same powers that destroyed it in the first place.
Already back in April 2004, the Coalition Provisional Authority announced the first steps to form a new Iraqi Air Force with missions such as border patrol, urban security, aerial surveillance of oil and electrical infrastructure and various forms of transport.
In September 2006, operational control of the new IqAF was officially transferred to the Iraqi government.
Since then, an air force that started with zero aircraft and about 35 people in 2004 has been slowly rebuilding with C-130 transports, Raytheon AT-6A Texan II training aircraft, Seeker SB7L-360, CH2000 and King Air 350ER intelligence, surveillance and reconnaissance aircraft and now boasts more than 6,000 airmen..
However, conspicuously absent from the IqAF's inventory have been jet fighter aircraft, "front-line fighters" -- the dream of any air force.
To fill this gap, the Iraqi government has been busy negotiating with the U.S. for the possible purchase of F-16 fighter interceptors.
Back in March 2010, Iraq submitted a request to the U.S. government for the purchase of 18 new F-16 fighter aircraft. Iraq would like to have 36 F-16s by 2020.
As recently as January of this year, it was reported that Iraq was "on the verge of signing a $13 billion deal with the Pentagon for advanced weapons systems, including Lockheed Martin F-16 fighter interceptors.
But because of budget shortfalls and in the wake of the "Arab Spring" breaking out in Tunisia and Egypt, Iraq came under pressure to demonstrate a commitment to helping out its own people, "to finance rations and social benefits," and to postpone such grandiose arms purchases.
The financial and social situations must have stabilized in Iraq, for in late September, Iraq agreed to terms with Lockheed and paid the U.S. $1.5 billion for aircraft, engines and related equipment, according to the Fort Worth Star Telegraph.
On Monday, the U.S. Air Force awarded Lockheed Martin an $835 million contract to supply the Iraqi government with 18 Block 52 F-16 Fighting Falcons. Of the 18 aircraft, 12 will be the C-model single-seat jets and six the D-model combat-capable two-seat training jets by May 30, 2018.
According to the Air Force Times:
The company will also provide support equipment; technical orders; integrated logistics support; and contractor logistics support. The jets will be powered by Pratt and Whitney's F100 PW-229 afterburning turbofan, which delivers 29,000 pounds of thrust.
Now that this sale has been consummated, and along with other enhancements to Iraq's air capabilities, the day may come when Iraq's once proud Phoenix rises again to fly and fight -- hopefully not against those who helped it rise from its ashes.
However, according to Defense Industry Daily, "even delivery of working fighter jets only represents a first step, rather than a solution . The 2010 formal [Defense Security Cooperation Agency] request was just the beginning of the process, which can take between 4 - 10 years from request to full operational capability... Meanwhile, Iraq will need to implement and stand up radar surveillance and command and control capabilities, in order to tie its fighters into a working system."
The question is -- as the American troops leave Iraq by the end of the year -- and as the IqAF gradually acquires the capabilities to defend its skies by herself, what arrangements have been made or are being made for the U.S. to continue to be the "guarantor" for the integrity of Iraq's air space, especially as tensions over Iran continue to escalate.
Image by author's grandson